What to do with foraged Wild Garlic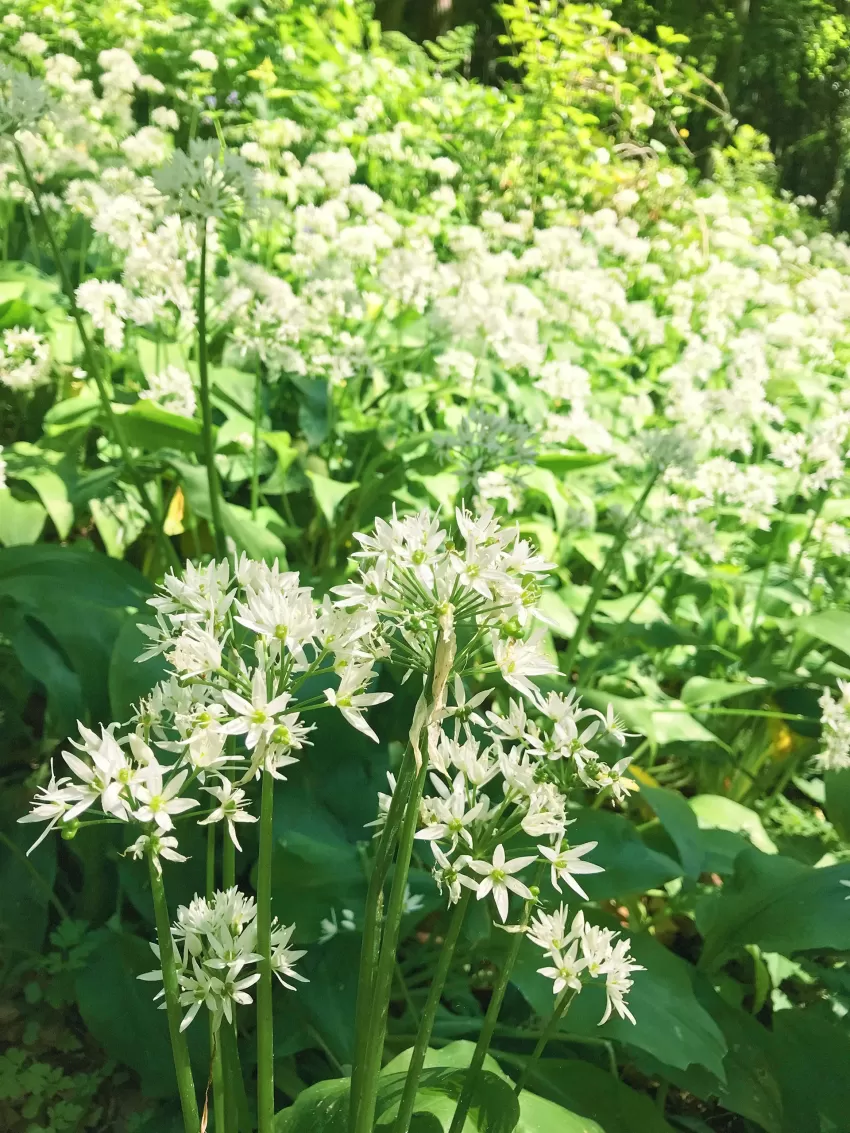 We are enjoying an abundance of Wild Garlic here in England at the moment. For me, the smell of the air heavily scented with garlic as we walk through the country, or whip through lanes in my husband's hair-raising car signals the very peak of Spring, which will soon begin to slowly ebb into Summer.
There are many things to be foraged in the countryside, but I doubt fewer delicacies are as easy to source, spot, positively identify, and plunder quite like wild garlic.
Wild Garlic is part of the allium family, cousin to leeks, onions, and you guessed it - garlic. Its leaves have a very delicate taste compared to traditional garlic, and the flower heads (also edible) add a peppery punch alongside.
It can be found in any almost any dappled woodland, riverbank, or strip of roadside, up and down the country. The heady scent is really hard to miss, and picked young it makes a beautiful addition to many dishes as we lighten up our dinner feasts for the warmer seasons.
There are an abundance of recipes written by British chefs if you wish to delve into an array of preparations, but I'm sharing with you today perhaps three of the simplest, most uncomplicated ways to enjoy this seasonal treat.
First however you must forage for your garlic, here are our tips;

Foraging for Wild Garlic
Make a day of it and find it somewhere incredibly lovely. Wild Garlic is particularly abundant on unspoilt land. We gathered ours while on a walk at National Trust Woodchester Park.
Familiarise yourself with the plant. Study some pictures to ensure you know what you are picking. Wild Garlic often grows in huge swathes with an unmistakable scent, so it's hard to mis-identify. However please feel entirely confident you are picking the right plant, you are responsible for your own health.
With this in mind, do wash it in cold water when you get home. Particularly if you foraged in areas were dogs are likely to be walked. Nor do you want to eat little creatures.
Be mindful that Wild Garlic likes to co-habit with Bluebells, our Native species are endangered. Please do not trample, or God forbid, pick the Bluebells. It is illegal to pick them, and incredibly damaging to the endangered plant if you tread on them.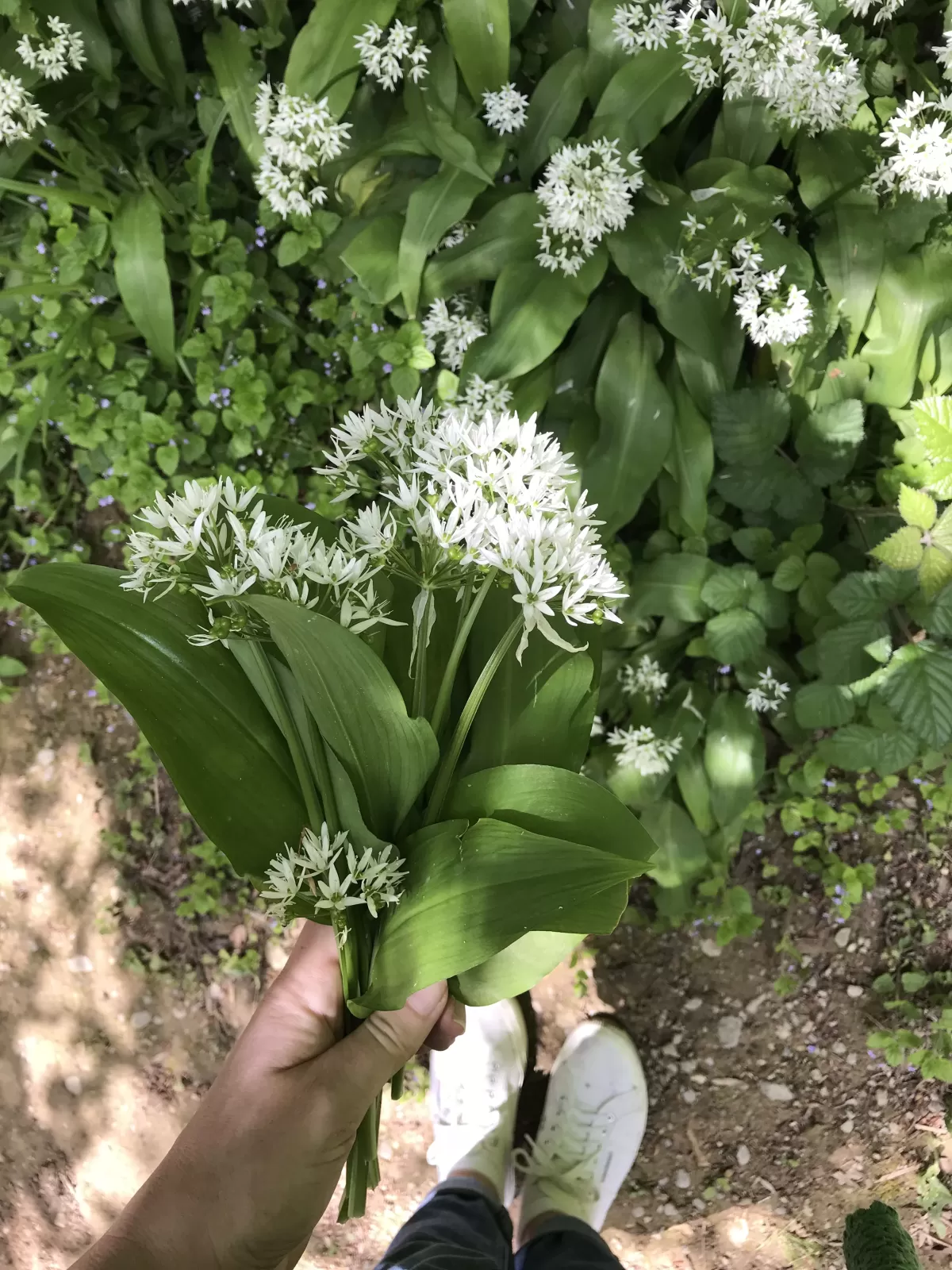 Cooking, preparing and storing Wild Garlic
All parts of the plant are edible, however the bigger the leaves and flower heads - the older they are, with a slightly more pungent taste.
The leaves and the flower heads are prettiest. Leave the flower heads uncooked and decorate with them for best presentation.
Rinse and wash in cold water only, hot water will make the leaves wilt.
You can keep your harvested bundle fresh for a few days by storing them in a glass of cold water, in the fridge.
For longer term storage and eating out of season - chop the leaves of wild garlic and store them washed but uncooked, frozen in an ice cube tray with olive oil.
Wild garlic will also store if quickly wilted, blanched, cooled, and packed tight in a container, then frozen. Much like frozen spinach - you can add your frozen wild garlic to soups, stews and casseroles.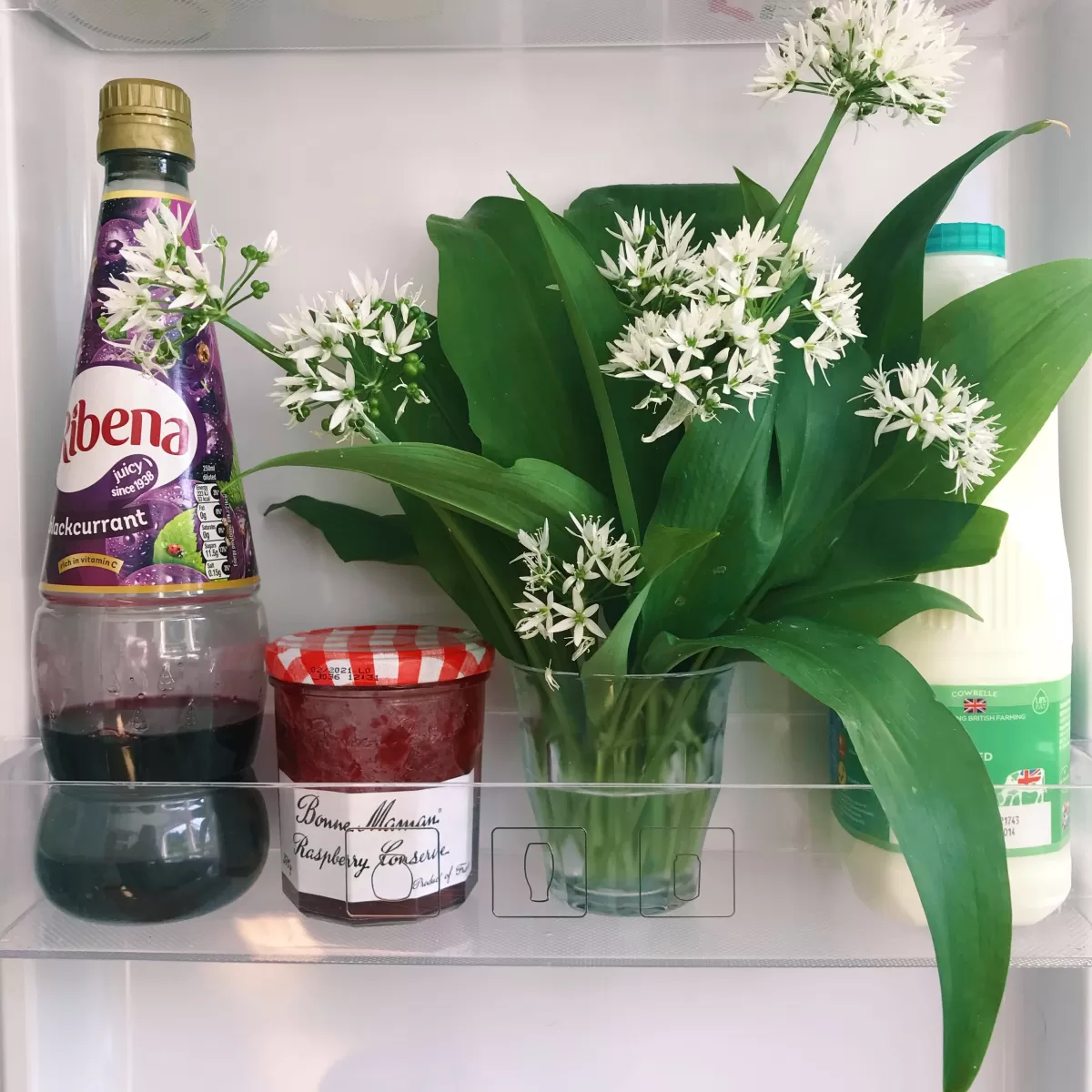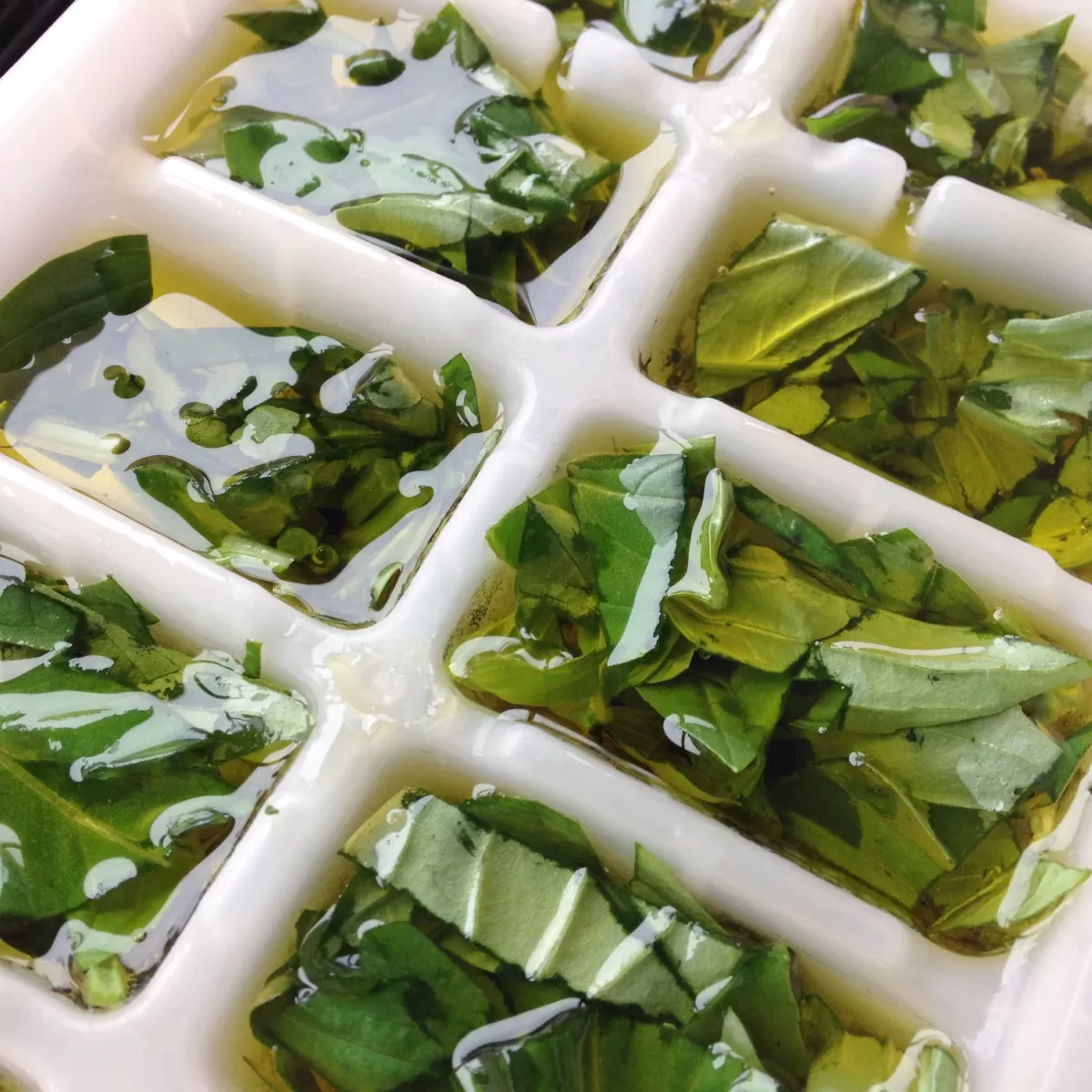 Wild Garlic is in season from early until late spring in England, strike while the iron is hot.
Here's how we enjoyed our latest foraged feast.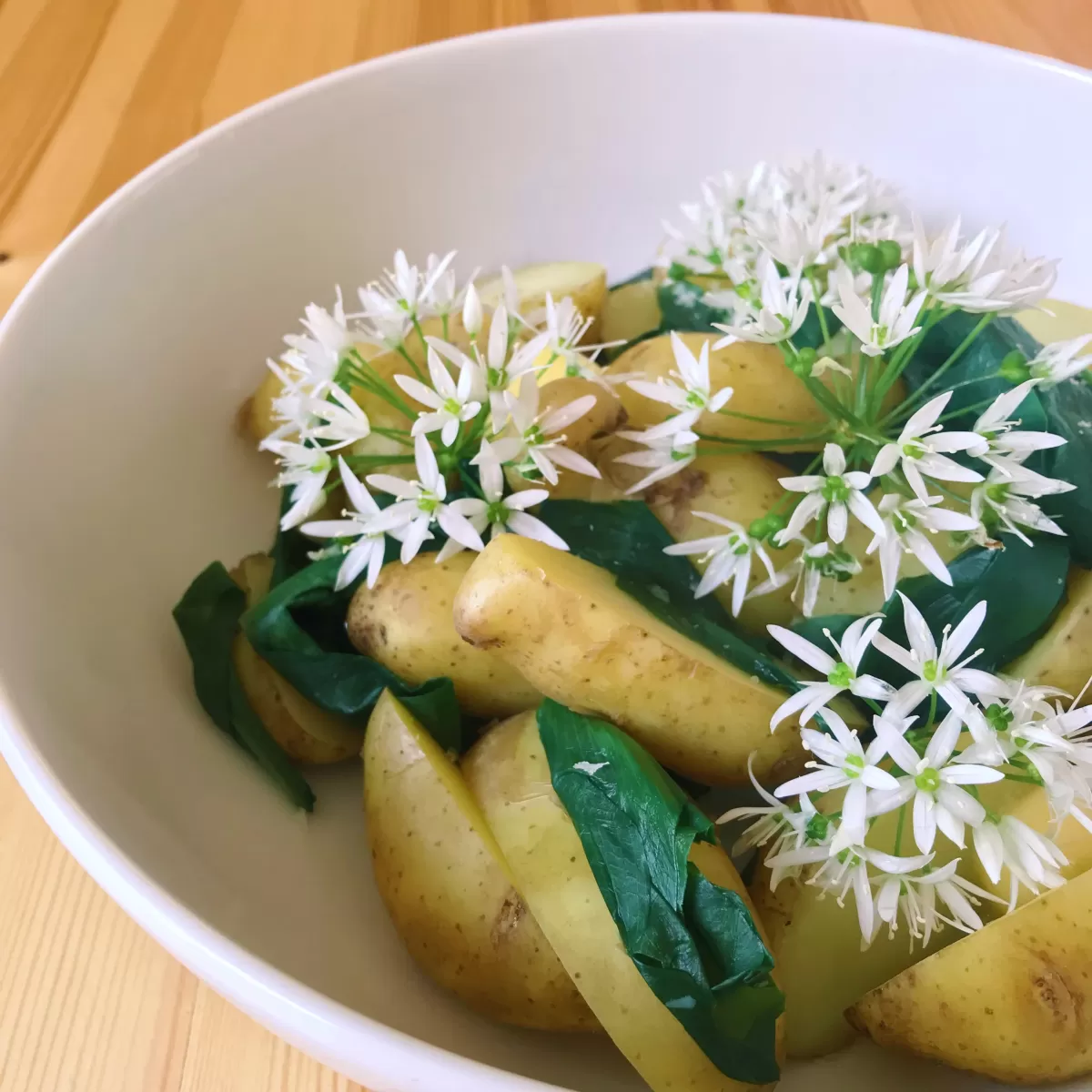 Yes, that simply. Simple is best sometimes. It makes a great accompaniment to almost anything.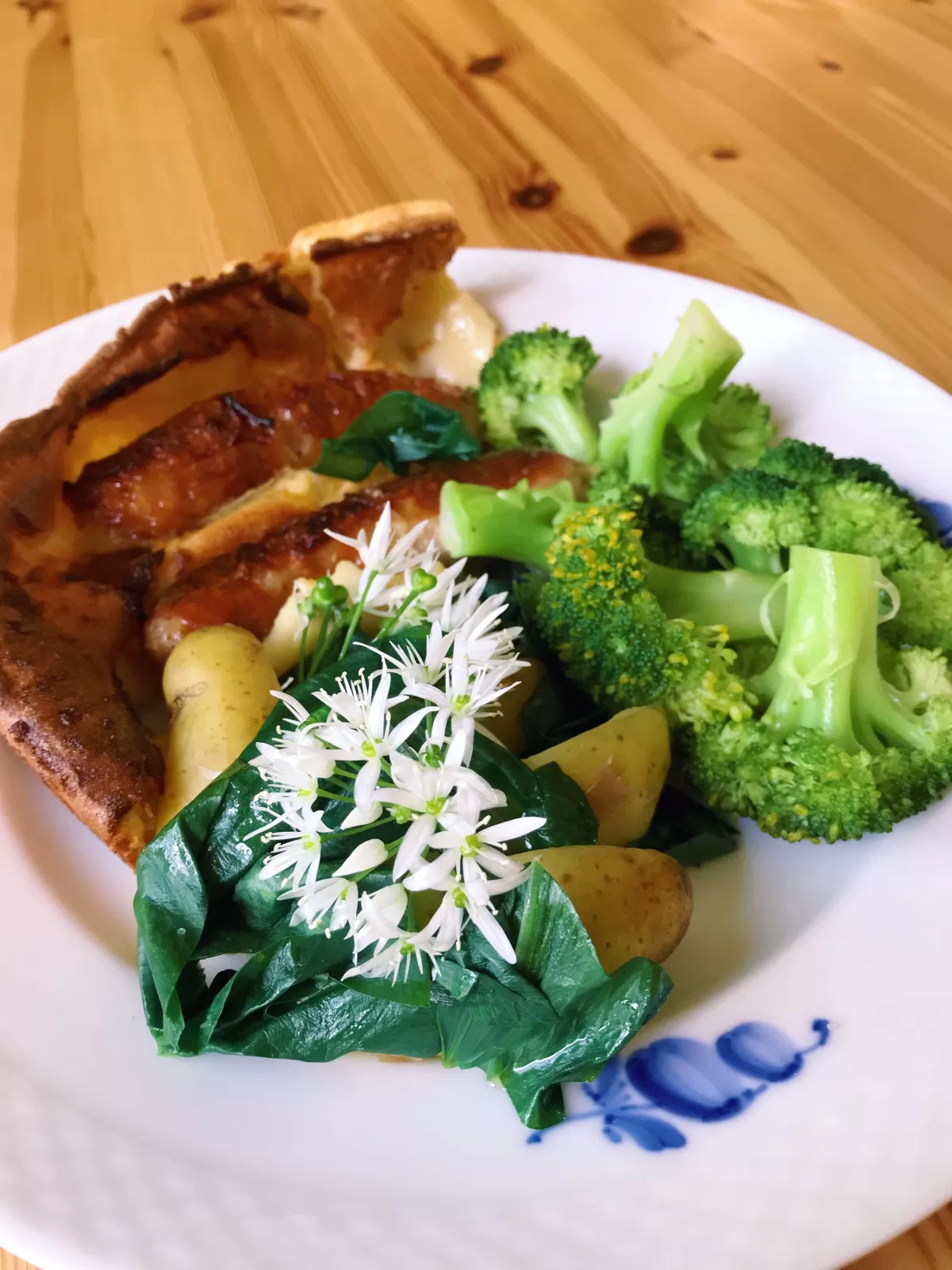 We steamed some in-season Jersey Royals for 15 minutes, adding the shredded garlic leaves for the last minute and a half (it wilts like spinach), and popped a knob of butter on the potatoes. Finally seasoning with Maldon Sea Salt and arranged a few of the flower heads atop the dish.

The flowers really add a little bit of wow factor to the humble potato. No need to season with pepper either, as the flowers pack a powerful pepper punch.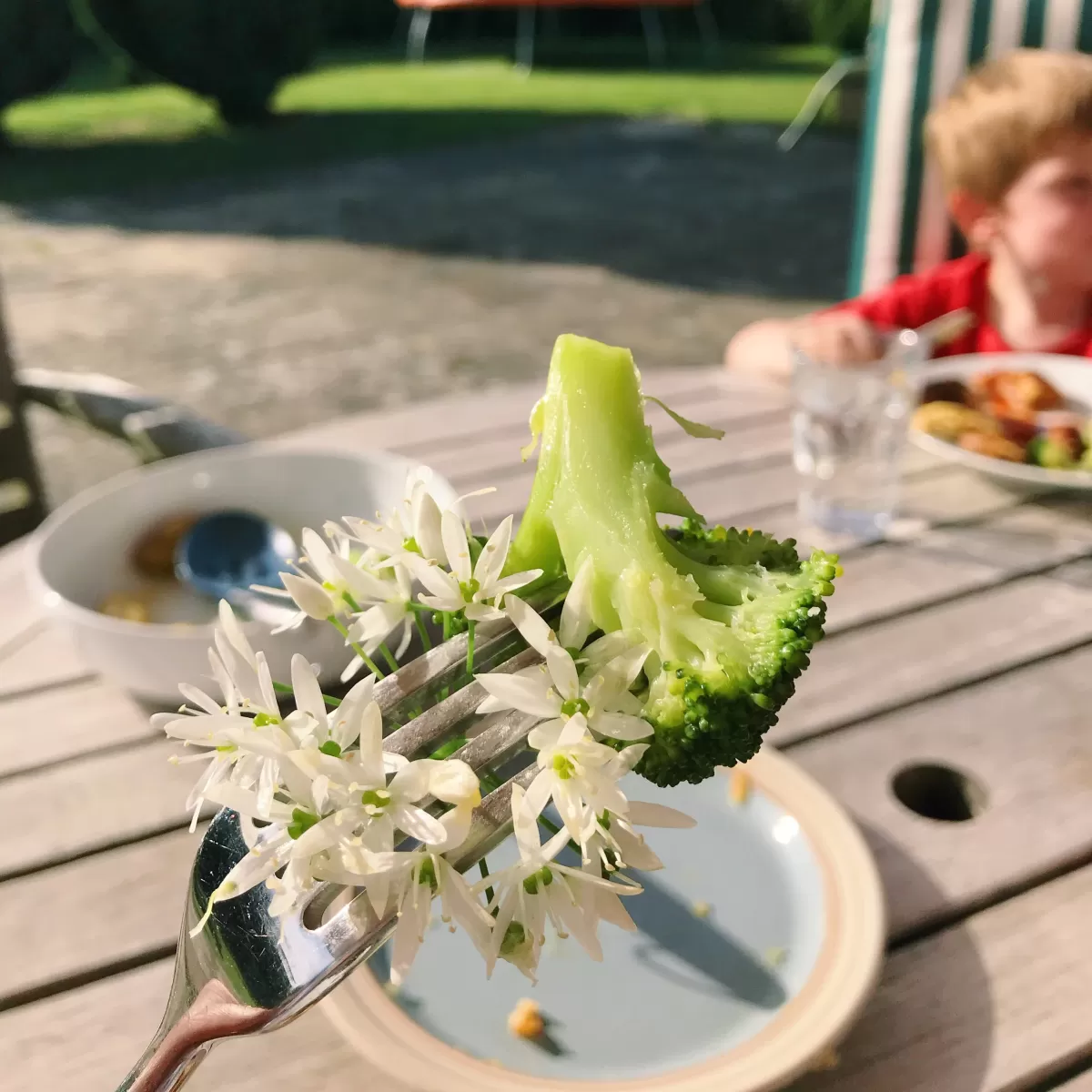 You could also make pesto. Simply throw in a blender with a drizzle of olive oil, half a cup of grated parmesan, and the juice of half a lemon - but for this you will need armfuls of leaves. It should store in a glass jar for 10 days. It also freezes well in a suitable container. Use within 5 days once defrosted.

Or wilt the leaves in butter in a frying pan and use in place of spinach. Wild Garlic is so versatile and much like spinach, hard to 'get wrong'.
It's a wholesome and fun family outing to go foraging for your own Wild Garlic, but why stop at just one seasonal delicacy…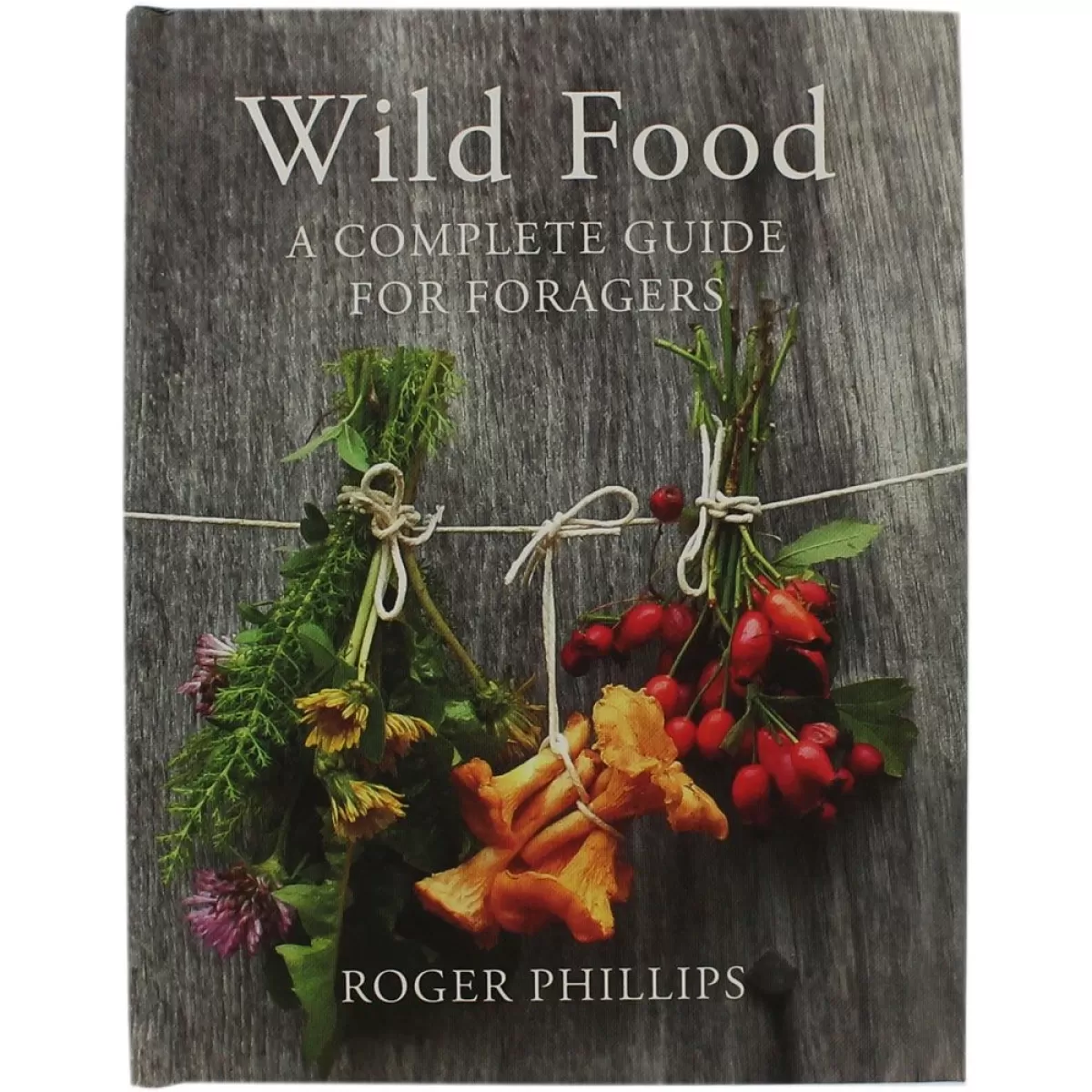 We recommend this book if you want to learn how to safely forage for your own wild (and free) food. Click here for a good North American alternative to this book.
Frugality & optimum health in one!
Only £6.99 (about
$8.50)
Instant Worldwide download
Kitchen Management Manual
Printable PDF housekeeping handbook
Meal Planner
Shopping List
Recipe Card
Pantry & Freezer Guides
Seasonal Food Guides
Conversion Charts
FREE BONUS Laundry Tips!
International payment methods accepted:

All content and images in this article are copyright of The Darling Academy and are not to be shared or reproduced without our express permission.