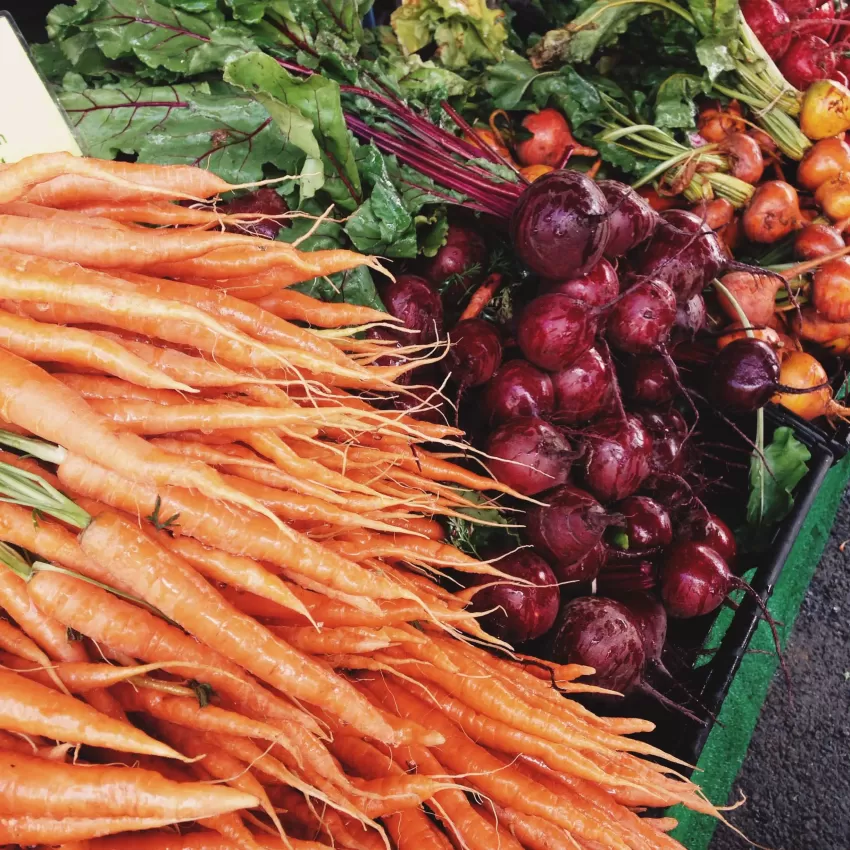 If there is one thing I love, it's a farmer's market and luckily, here in the Cotswolds we have many. Yet there is a particular award-winning (and one of the best and busiest) farmer's markets in the UK. It's a real favourite of mine - take a tour with me around Stroud Farmer's Market.
We have my father in law staying with us this week.

Having travelled over from Canada, as soon as he landed on our doorstep we knew what he'd want for dinner - a good and spicy curry. However this morning he was looking for food that felt a bit more "local" and English (he wanted a taste of home), so only a Farmer's Market would suffice to satisfy that craving. So we duly headed out to Stroud, one of our favourite places to mooch around on a Saturday morning.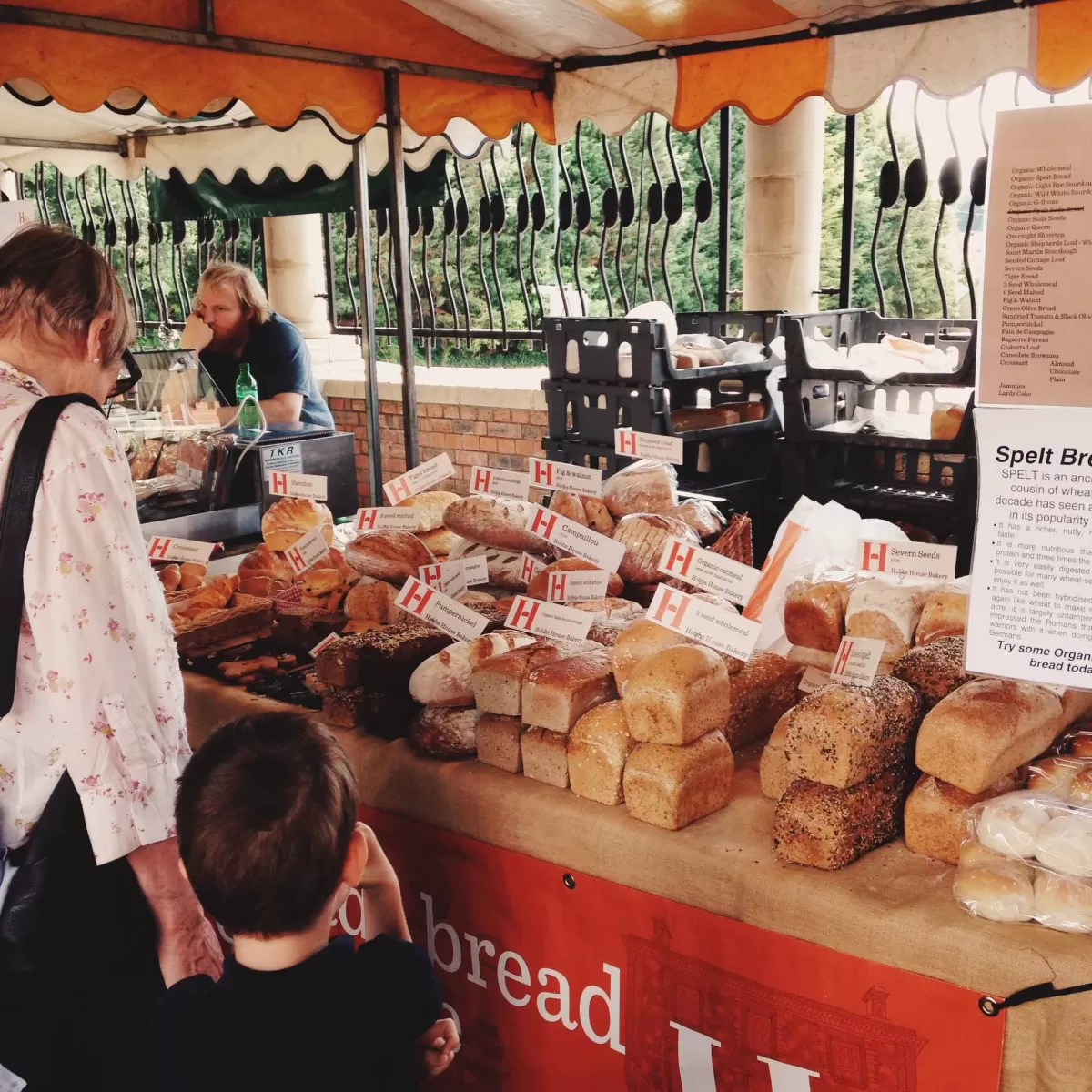 (Notice the seller - who could be that unhappy around bread)? Or perhaps he was suffering from a carb-slump, poor chap. I know from bitter experience they aren't fun.
There were two things that I definitely had on my list to pick up - a good stinky cheese, and the perfect basket for shopping and bringing in my own home grown produce from the vegetable patch. (Just so you know, you can never have too many baskets. #basketlove is a real thing). There's so much wonderful things on sale it can be overwhelming to choose what looks best. Remember to take your own basket or re-usable shopping bag - I only advise you make it a big one.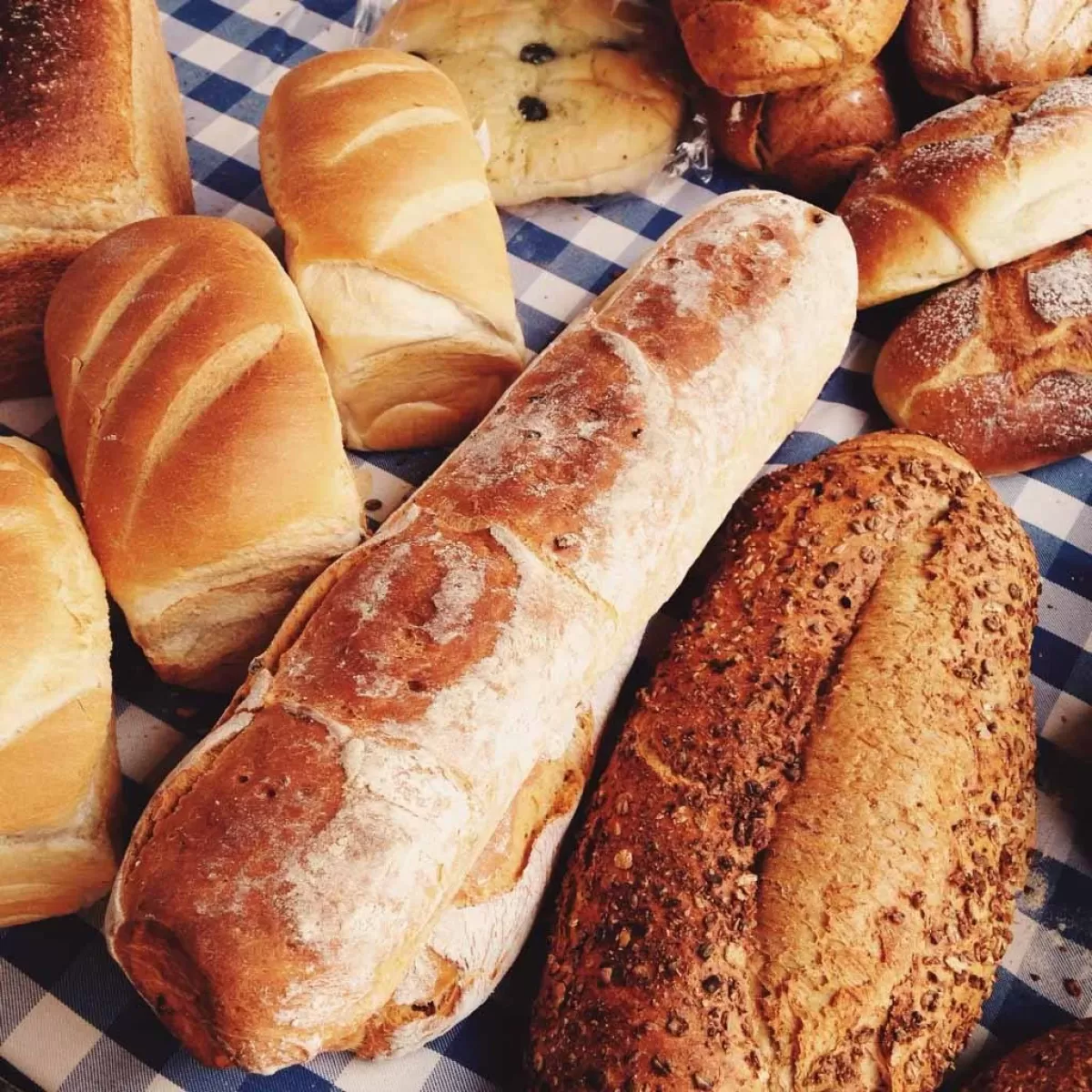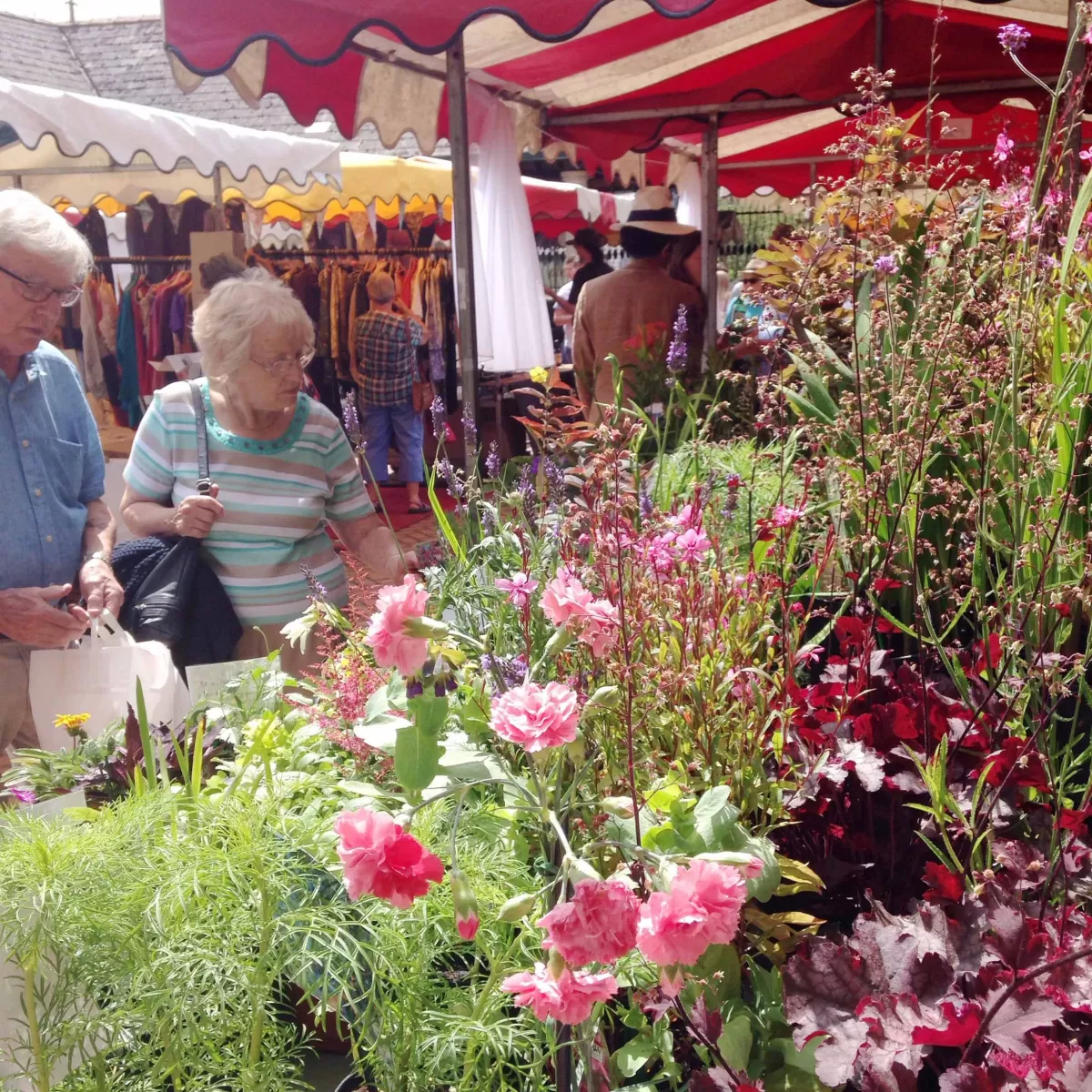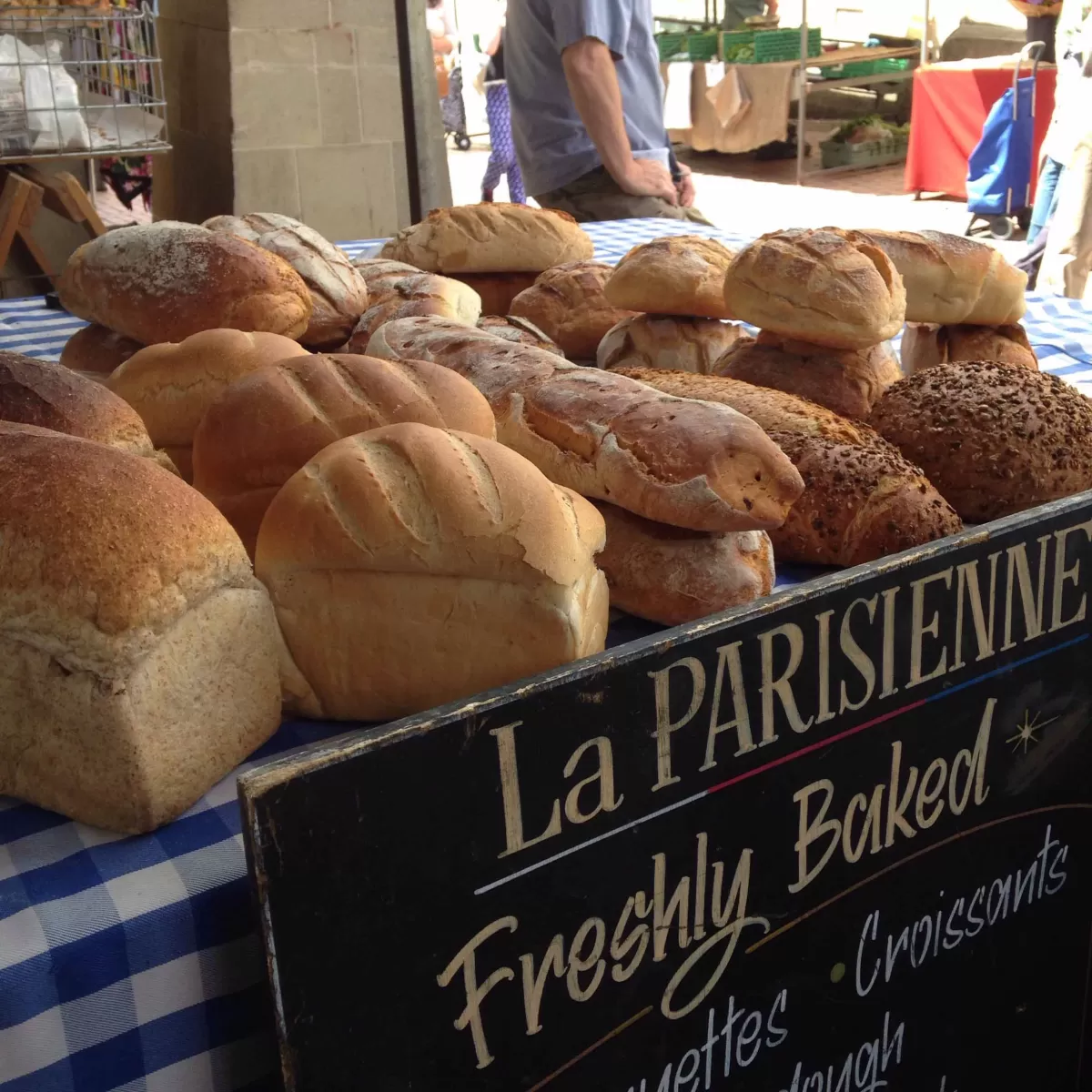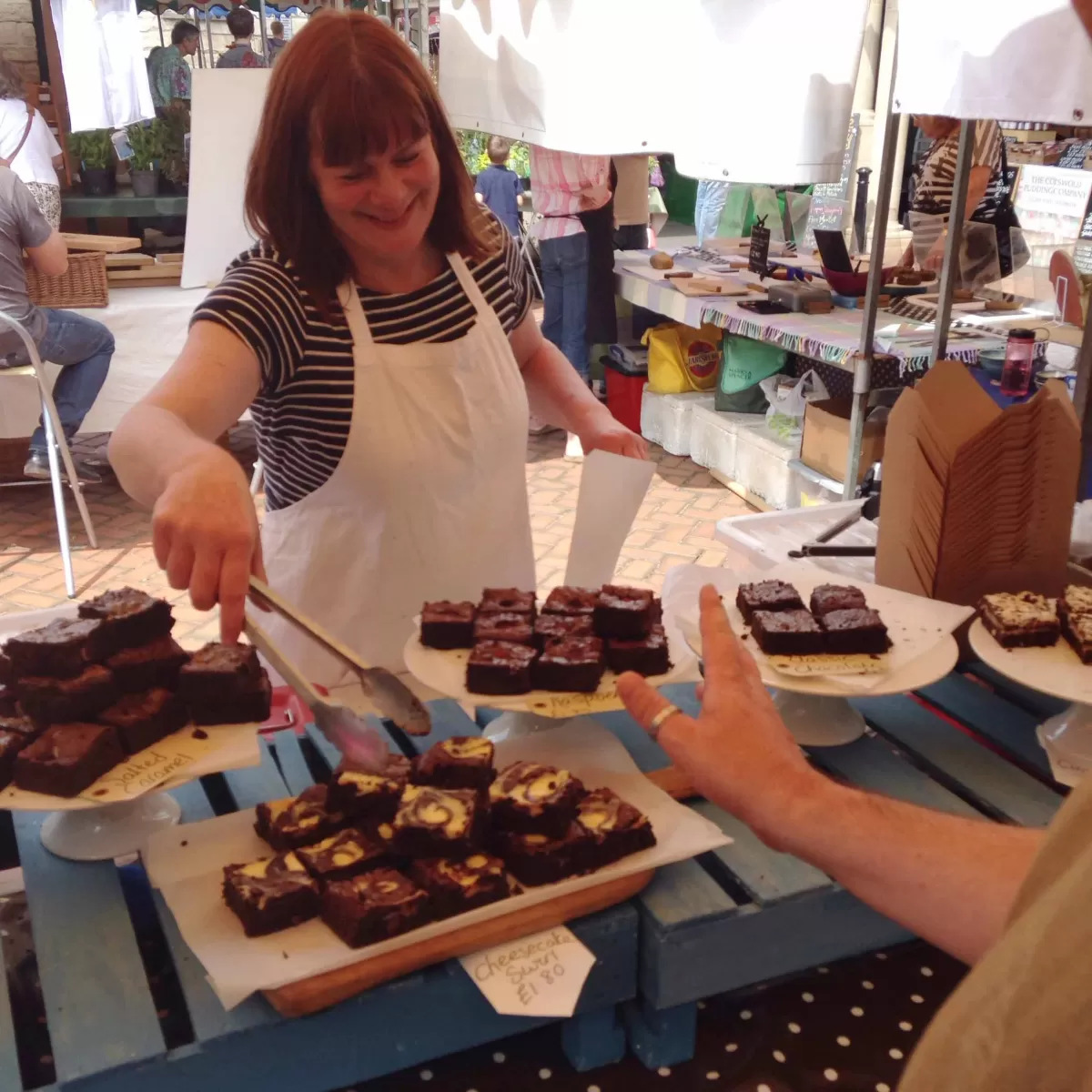 If there is one sure-fire way to my husband's heart, it's with a chocolate brownie. We stood at this stall for about 10 minutes while he ummed and ahhed over which flavour to choose. I'm sure he'd have wanted them all but I'm not keen on promoting pre-diabetes so he was only allowed a couple - to share.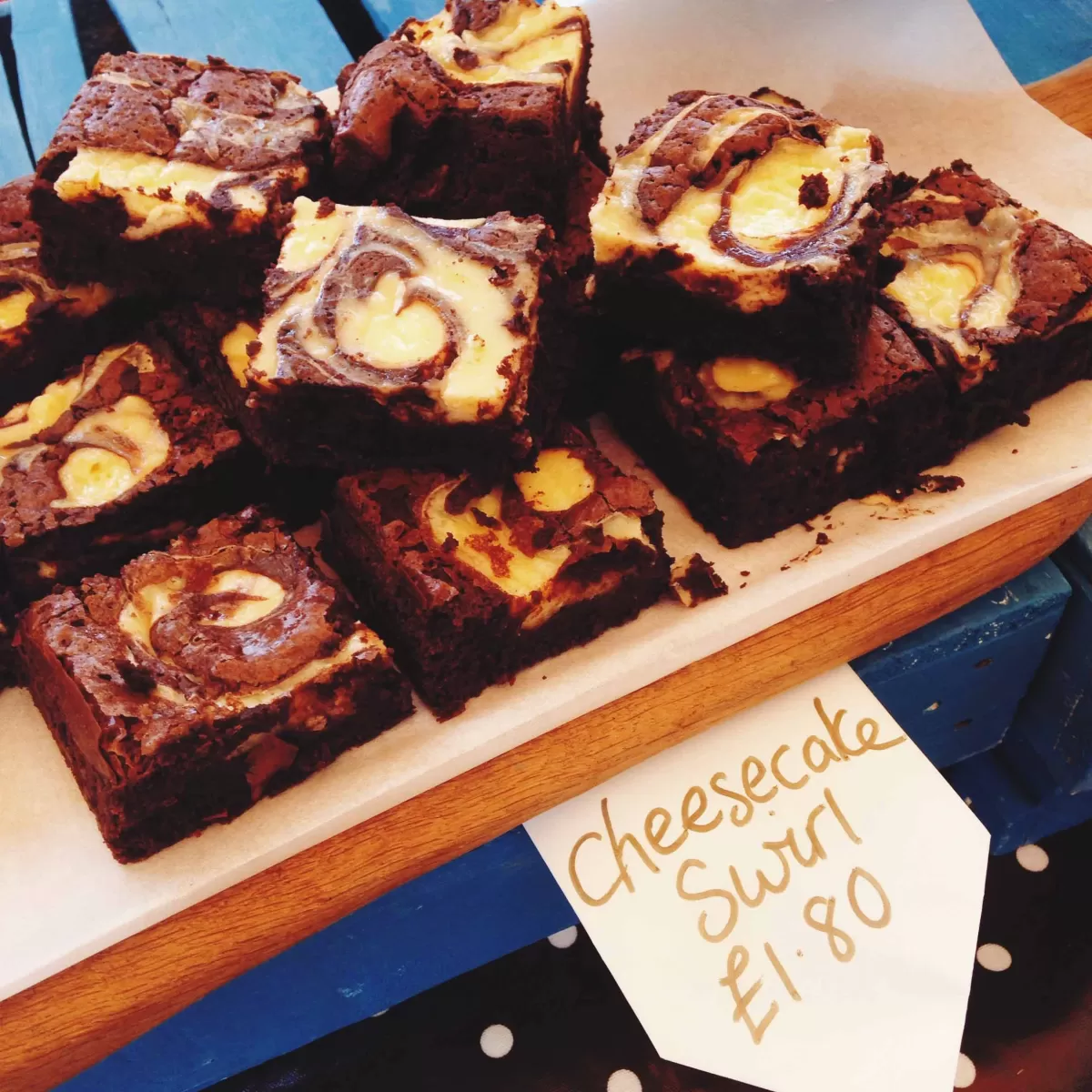 Suffice to say, having stolen a bite - it was well worth the wait for his mind to be made up.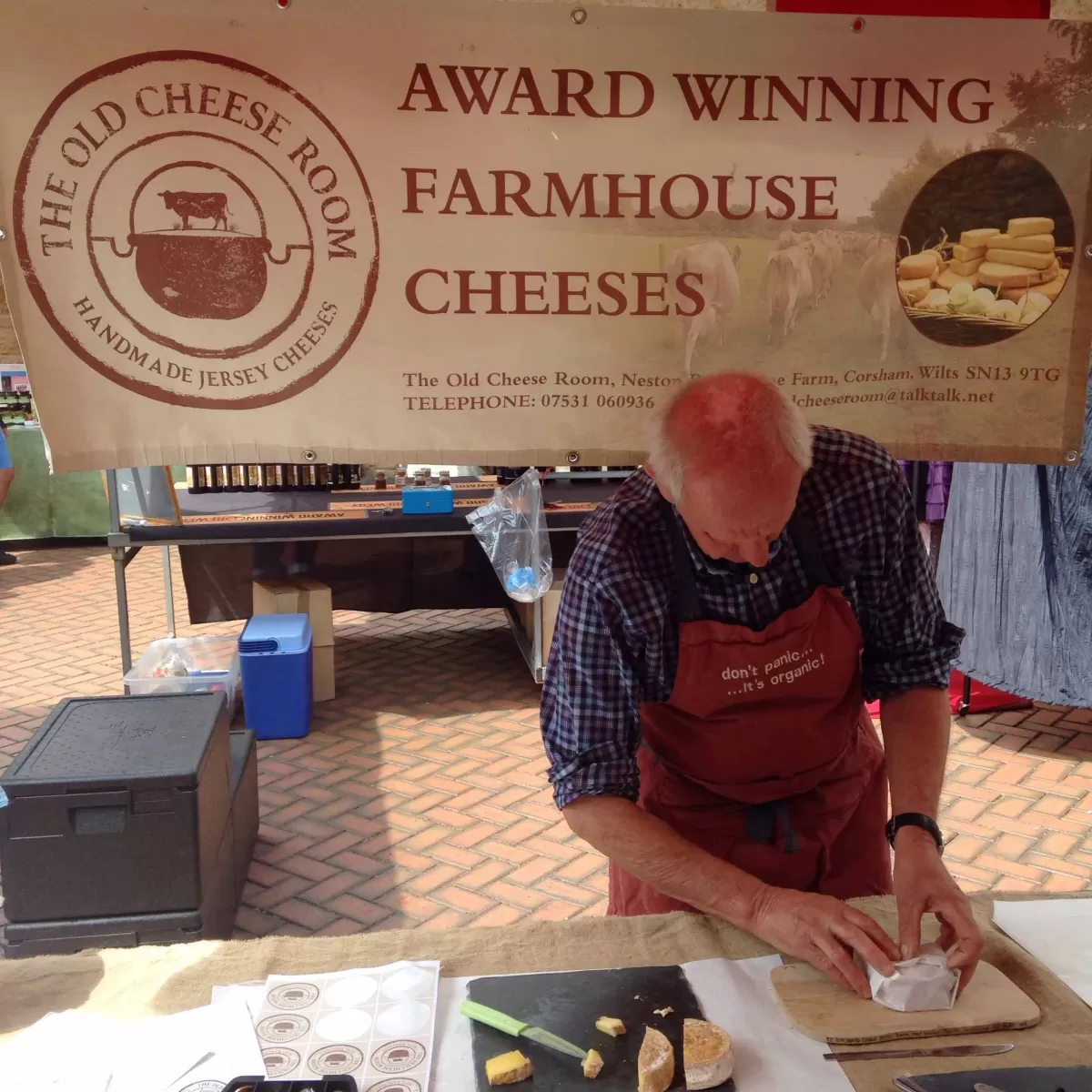 My personal achilles heel at a Farmer's Market is cheese. Give me all the cheese, please. I came home with a Brinkworth Blue and some Mini Baronet. Perfect for a Ploughman's lunch.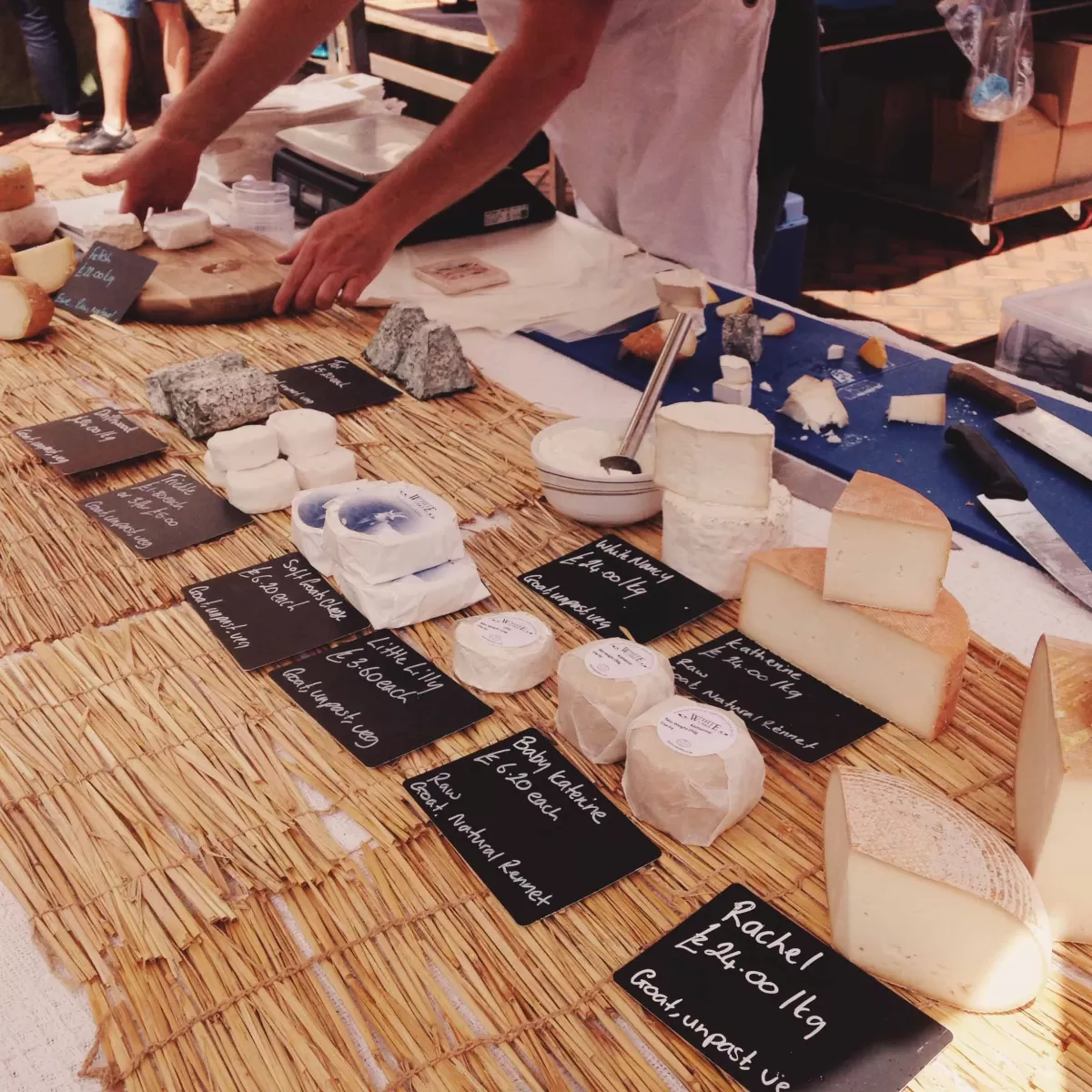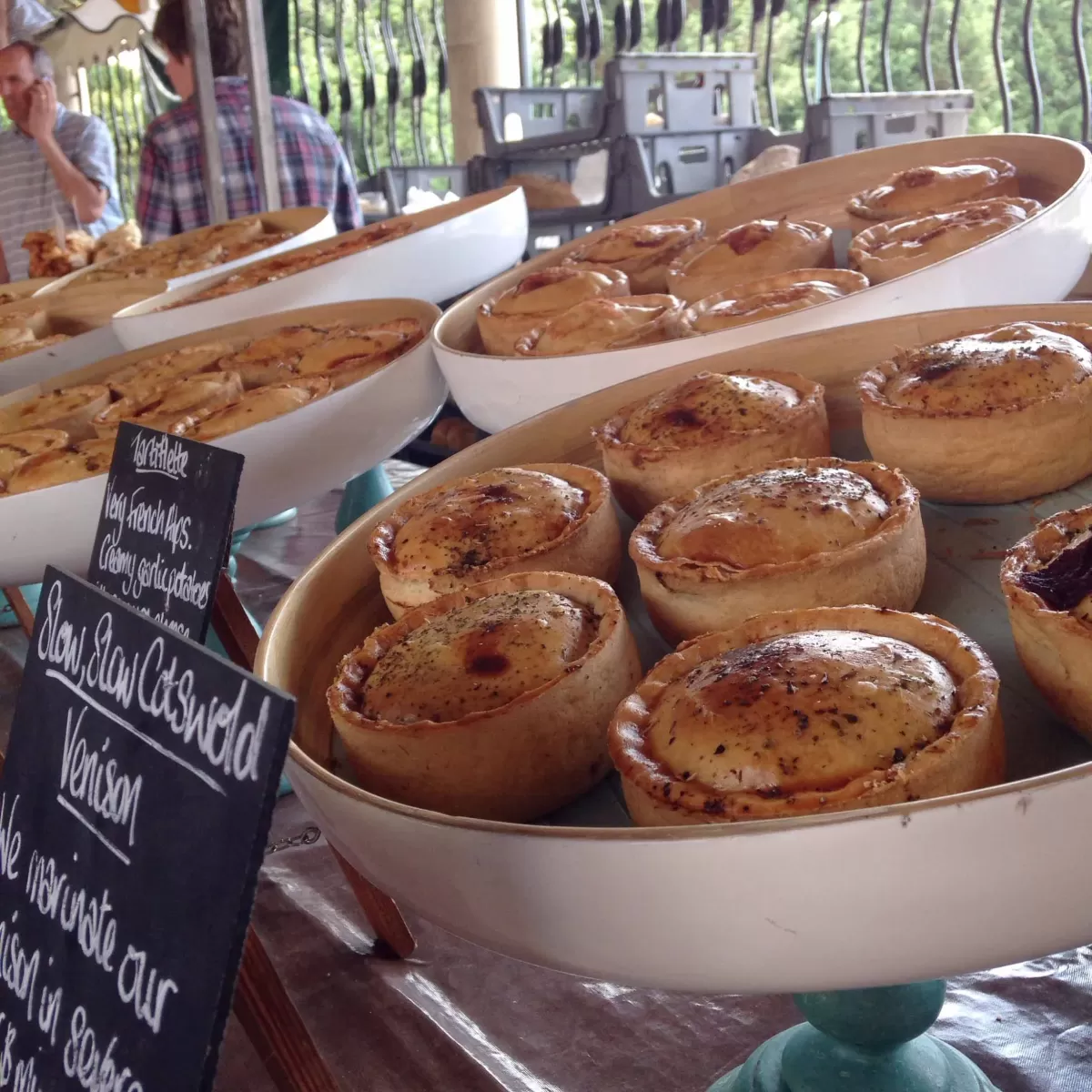 I just loved this lady cooking up a storm with a baby on her hip. Some might balk at the risk, but I love to see Mama's just "getting on with it". You just can't grill with kid gloves on.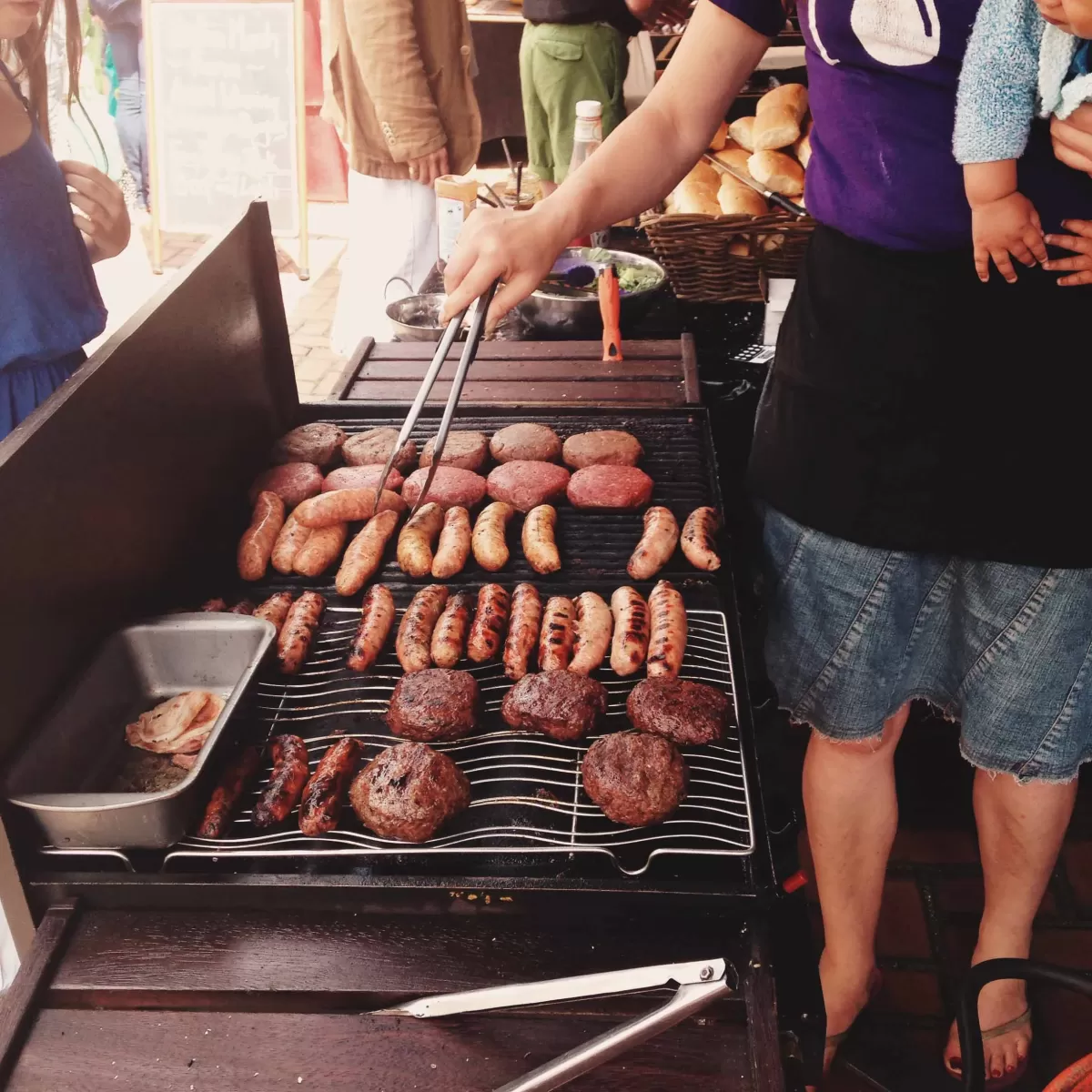 Oh, and I found a basket. It was one of those purchases my husband thinks are totally unnecessary, but when you find THE PERFECT weathered vintage basket, you just have to buy it.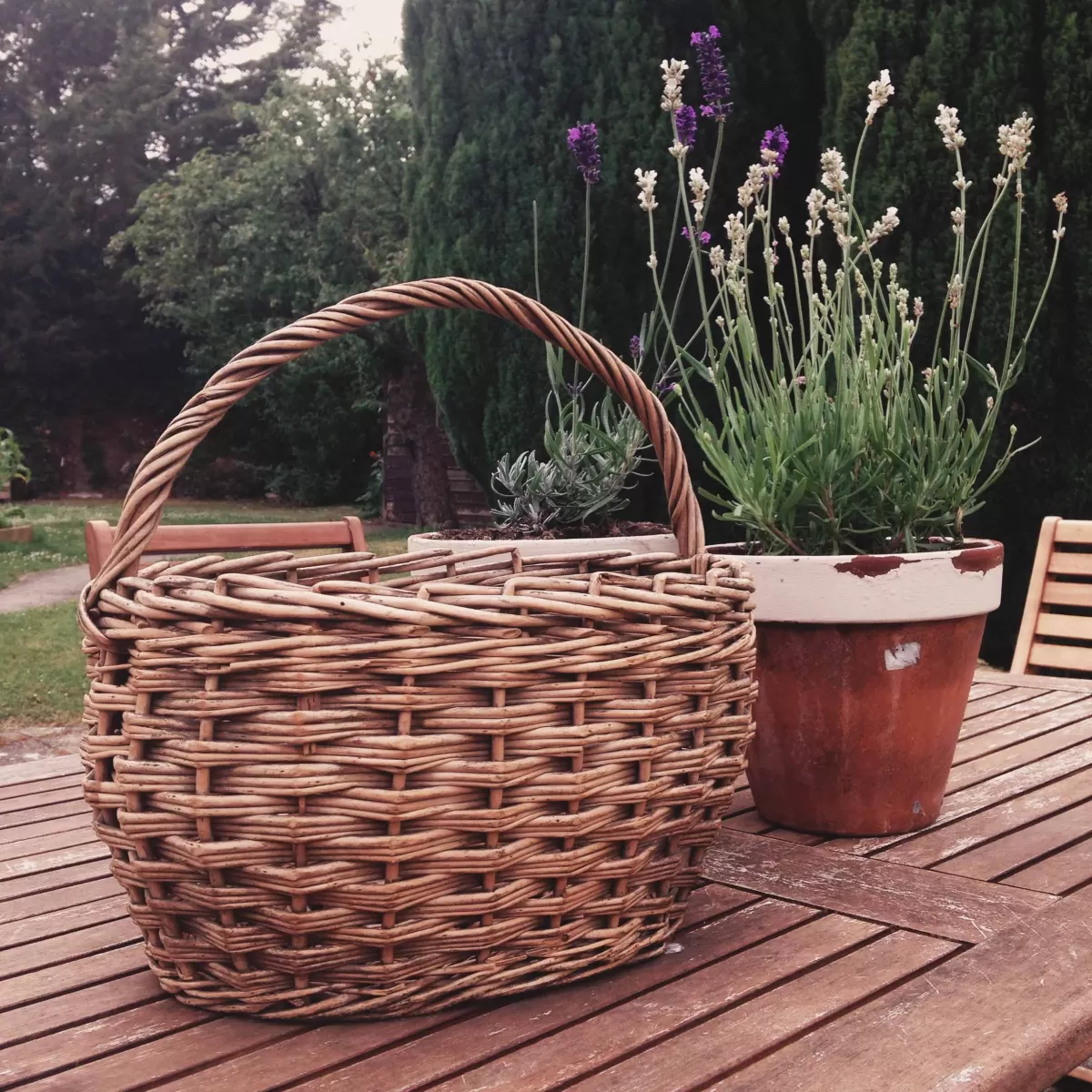 There are some rather odd parts of the market, with people selling old watch straps and some questionable "witchy" potions, but overall, even just for the food and vintage brocante, it is well worth a visit for a perfect Saturday morning top-up of all the things that make life joyful. Bread, cheese, cake, locally grown vegetables and cheese.
Did I say cheese?
Opening times are usually 9am - 2pm every Saturday, and further information for the market can be found here on the Fresh N Local website.
If you see me there buried under old baskets and ripe cheese, just walk on by, I'm quite happy, I swear!
Only £6.99 (about
$8.50)
Instant Worldwide download
Kitchen Management Manual
Printable PDF housekeeping handbook
Meal Planner
Shopping List
Recipe Card
Pantry & Freezer Guides
Seasonal Food Guides
Conversion Charts
FREE BONUS Laundry Tips!
International payment methods accepted:

All content and images in this article are copyright of The Darling Academy and are not to be shared or reproduced without our express permission.