English Etiquette: Good manners for a modern world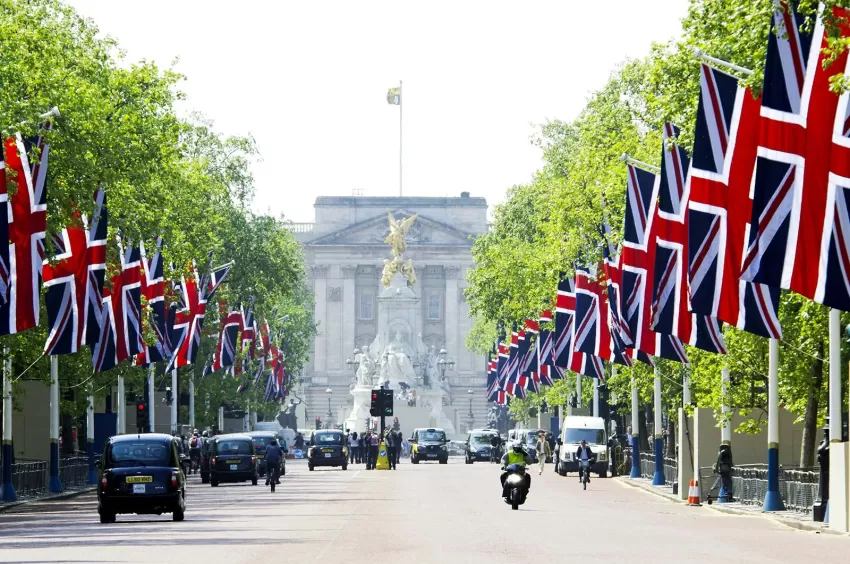 It has been exactly twenty years since I purchased my first etiquette book with my pocket money - I remember it so clearly. Snuggled in front of the wood burner in our dusty old victorian cottage, devouring those lessons and tips with enthusiasm.

To my thirteen-year-old self, the future life I imagined included dining at palaces with heads of state, performing deep curtseys, and dancing waltzes. The ballrooms resonated with the sound of elegant music, polite conversation, and the clink of champagne glasses.
I imagine this was, and is, the kind of life many of us who are interested in etiquette dream of. The very mention of 'etiquette' brings romantic thoughts, and a hope that if we play by the rules it will fast track us to that untouchable lifestyle, so full of magic. After all, we've seen it happen to ordinary girls from Berkshire.
As a writer and keen observer of society, I have noticed that many of us have these dreams but do little to chase them. So few of us take even a tiny slice of what could be and apply it to our lives today. Maybe your dream isn't about crowns and croquet, but you simply want a nicer and more pleasant life. A quintessentially English one.
What if, rather than hoping to attend a palace, you turn your current home into your very own palace. What if, rather than dreaming of elegant but impractical dresses and tailcoats, you could make the sartorial choices of an off-duty royal, and always be well-dressed. What if, you could walk into a room and never feel nervous in front of strangers. What if, you knew how to hold yourself, love yourself, and raise your standards in every area of your life.
I'm excited to present to you a book on etiquette that goes deeper than how, and instead looks not only at the instructions, but why they matter. It's no use trying to level-up in society if you don't wish to be kinder overall. It's also no use moaning about the attitudes of people today and not living by example.
English 'polite society' know that kindness and diplomacy are what make you refined – not how you hold your tea cup, the fact you hang out with Harry, or know which fork to use.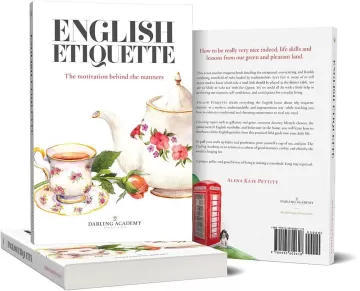 English Etiquette is an action plan that takes you through core lessons in etiquette but will meet you right where you are, and help you live an elegant life in today's world.
Without further ado then, let's start making those delightful changes shall we?

All content and images in this article are copyright of The Darling Academy and are not to be shared or reproduced without our express permission.