Early career ideas for future homemakers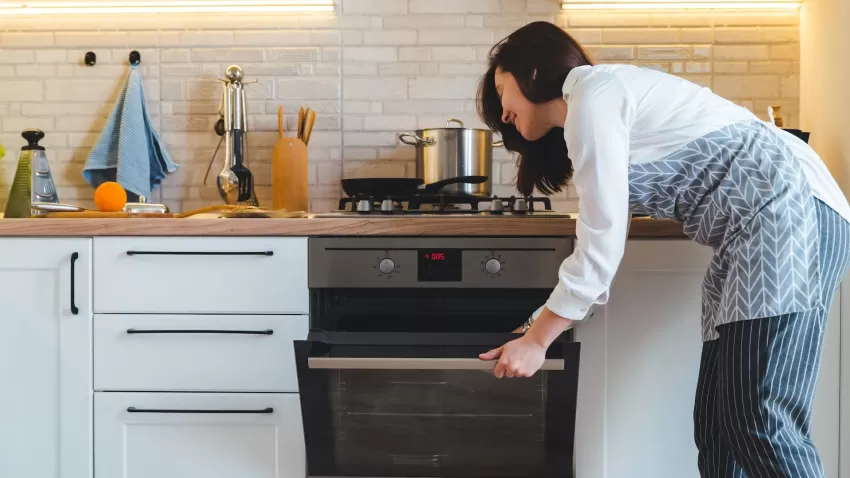 If you are one of the hundreds of ladies who have emailed me for advice, I must apologise for how slow my replies have been - I thought it a good idea to share the answers to the most common questions in a series of blog posts, which can serve as an ongoing resource.
We'll start with the most frequent query, and one that I can easily address.
What are good job options for a woman who wants to be a homemaker?
The most important thing for us ladies is that we first, get an education. What this means to you might be wildly different to the girl next door, but it is vital you have a grasp of what we call "the 3R's" - writing, reading and arithmetic. You don't need to be a genius at any of them, but good comprehension of all three is imperative.
Personally, I am a big believer that what you learn beyond that is entirely up to who you were made to be as a woman. Lord knows I can't do advanced maths for toffee (thank Him upstairs for the dude who invented calculators), but I am good at writing, gardening, and cooking. We all have our own interests and passions, and knowing the 3R's will enable you to pursue your further interests, be it medicine, or making meringues. To be able to follow and comprehend instruction is a life skill that every person needs.
How educated should a homemaker be?
Well that depends entirely on when a woman wishes to become a homemaker. Some ladies like to spend their formative years building a career that they come back to at a later time, or even adapt for when they have their children and create a dynamic that means they can work from home. There are some who like to jump in from the start and use their "courting years" practicing for the ultimate career - that of a homemaker.
You also need to understand, that though you might be "highly" educated in a specific area, that does not necessarily mean you will be good at your job, nor will it guarantee you will be a better wife and mother. Common sense always trumps a certificate.
Personally I wouldn't advise going to University because you feel you have to, and that it is seen as "the done thing". While it makes for a good life experience, and you can form many friendships, and grow in independence (or even find a husband) don't be fooled into thinking you will walk away from it scot-free. With that College and University experience comes a whole heap of debt to deal with at a later date. For those wishing to be young homemakers, this is an extra financial burden that you could do without. I have also known plenty of young couples who have delayed getting married and starting families because of their debt from their University years (from general living expenses, not just tuition fees) - most of them are also not even working in the fields in which they trained!
Of course, if you want to work in a very specific field, particularly the sciences, then you must take this road - but do think about it, with your head clear from peer and parental pressure.
Career options for young women
Here are some viable career and job options for young ladies who wish to be homemakers. Training costs are low, and the skills are transferable to running your own home, or working from home in the future to earn "pin-money" (see footnotes to learn what that is).
Do note that none of these careers are particularly highly paid, but this makes for great training in frugality and learning to live on what you have. As a housewife, the likelihood is that you will be living on one income, so the financial and future potential of the jobs you choose will not necessarily be of paramount importance.
Housekeeping & Cleaning
Either in a hotel, or domestic setting. Working in commercial housekeeping not only means you will learn to make beds with your eyes closed, it will train you up to run a household or a cleaning schedule with maximum efficiency. Having worked in hotel housekeeping in my teenage years, it exposes you to some rather "interesting" messes to clean up for sure, but you'll see later down the line, especially with kids that nothing can shock you in terms of hygiene, nor will you have any doubts in how to deal with it. I have also worked as a nanny for a private household, my daily tasks not only included childcare, but cleaning and operation of the household too. This gives you the best exposure to what juggling the management of a house and care of children really requires. Note that the opportunities in domestic housekeeping, and the working environment is often more pleasant and varied.

Private Nanny (or Au Pair)
It's true that you are more likely to get a "lucrative" (meaning: better paid) position if you have childcare qualifications, but it's not essential. Many working mothers employ a private nanny to help with the care of her children. This can be a wonderful way to gain not only experience in child-rearing (even from birth). A lot of responsibility will fall to you, you'll have to think on your feet and make critical decisions that will impact the child, even if the mother has other ideas that she can only communicate at the end of the day - do be aware that it can be emotionally taxing. Strong bonds are often built between child and nanny, which can cause resentment from your employer (a jealous parent), and can be gut-wrenching for you and the child when you leave. However, think of the benefits, you get to work from a home environment and do all the things you dream of before it's your time. Keeping a professional head on at all times will ensure you don't get too attached. Nannies are often employed via word of mouth, and it can also be a great way to see the world and be paid for it if you land a job with the right family.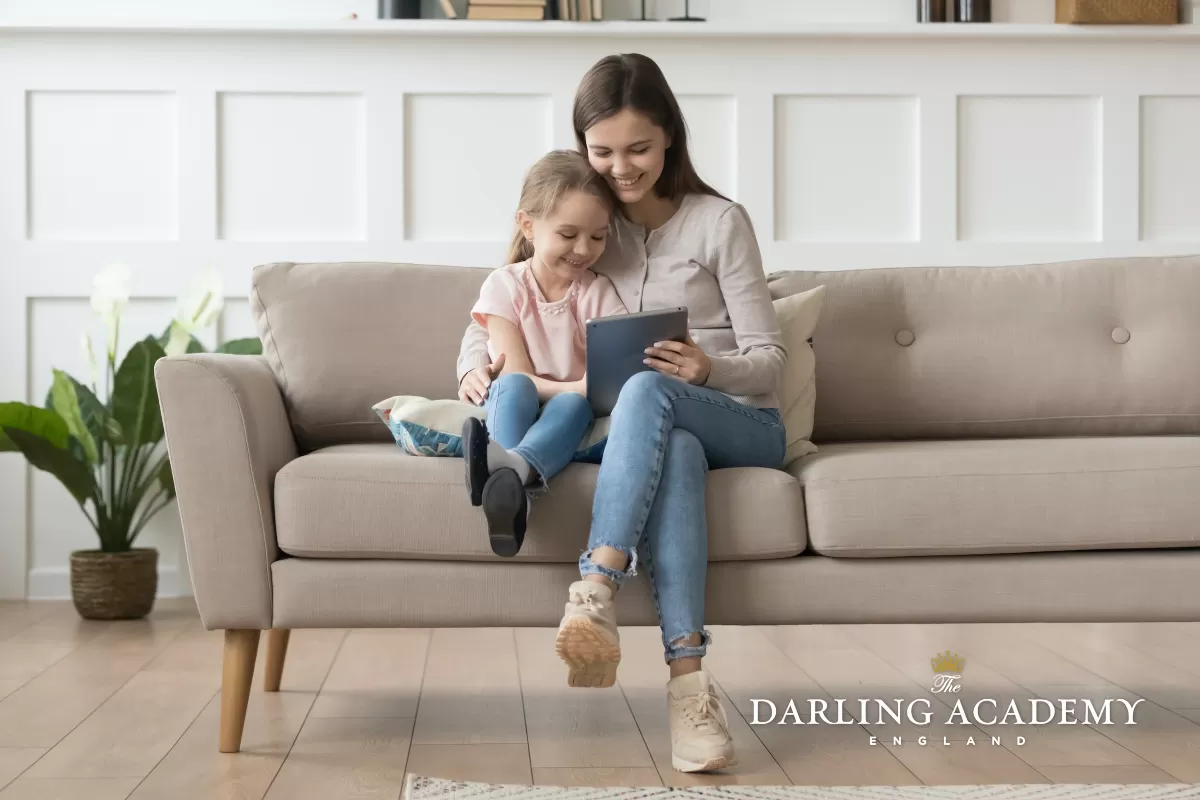 Childcare & Teaching
These settings do require formal education, but there are also opportunities to train on the job, and keep earning while learning. Part of your training will also include some very useful skills for future parenting, such as a deep knowledge of child-development, First Aid, and handling behavioural issues. Even home-educating your own children! Keep in mind, that the holidays will also happily coincide with the schooling of your future children, and once you receive formal training and qualify, you can always return to this career in the future when your children have flown the nest, if you wish. These careers also happily lend themselves to opening your own home and offering registered child-minding services for working parents who need someone to watch their children before and after school.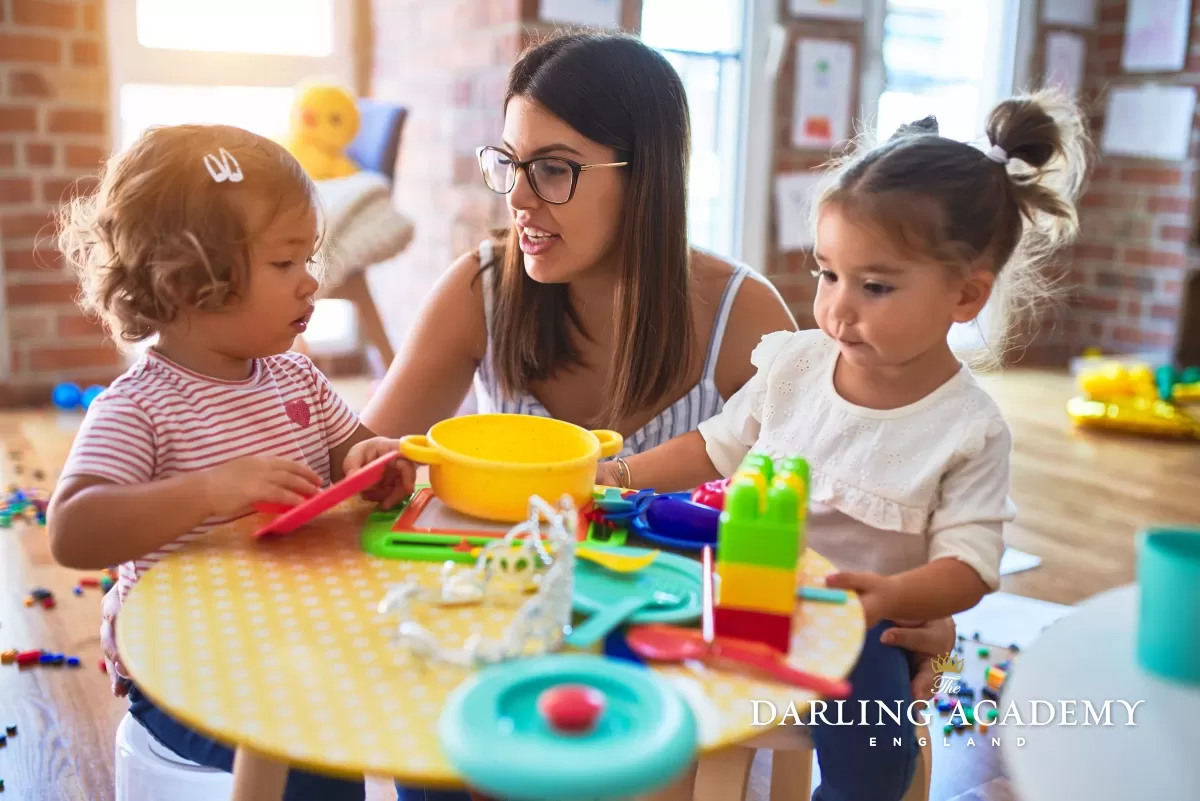 Catering
Everybody loves food, and everyone loves a good cook, especially when that person is their own mother or wife. The catering trade, - no, not waitressing - but creating the food will transfer very happily to your own nest in the future. Being able to plan, budget, and cook for large gatherings is a fantastic skill, and will also offer the opportunity to make money from home, think Martha Stewart. Taking a professional course is ideal, but many catering firms are also happy to train you themselves. You'll see a varied career catering for lots of different events such as weddings, funerals, private parties and business conferences - ideal hunting ground for a husband if you ask me (well, perhaps not the funerals). Stay away from working for restaurants unless you want a stressful environment and odd working hours. Private catering is the key.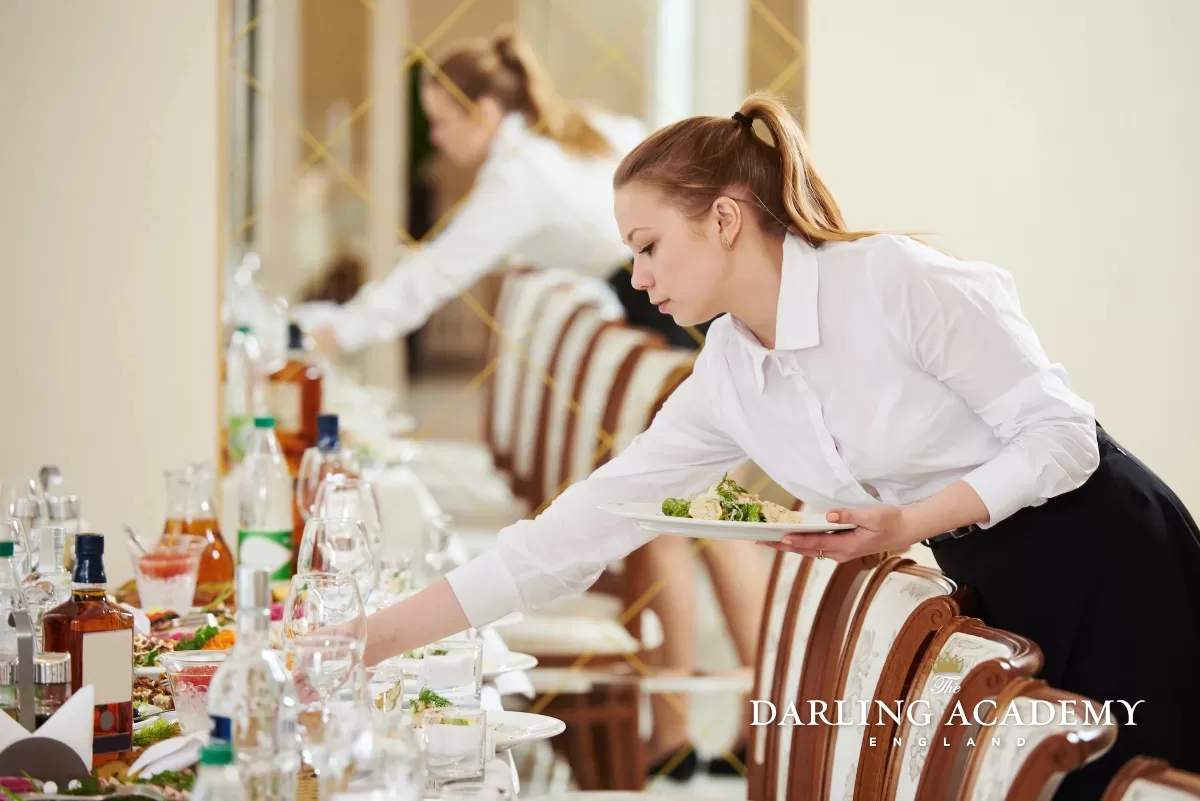 Hairdressing & Beauty
Haircuts are pretty much essential, and what could be better for a young lady and her immediate circle of friends than knowing how to do her own beauty treatments? The beauty industry can be very lucrative, you can train on the job, and it also offers wonderful opportunities for self-employment. Not only that, but you'll never have to pay to have your children's haircut, and if you have boys that bill can quickly add up!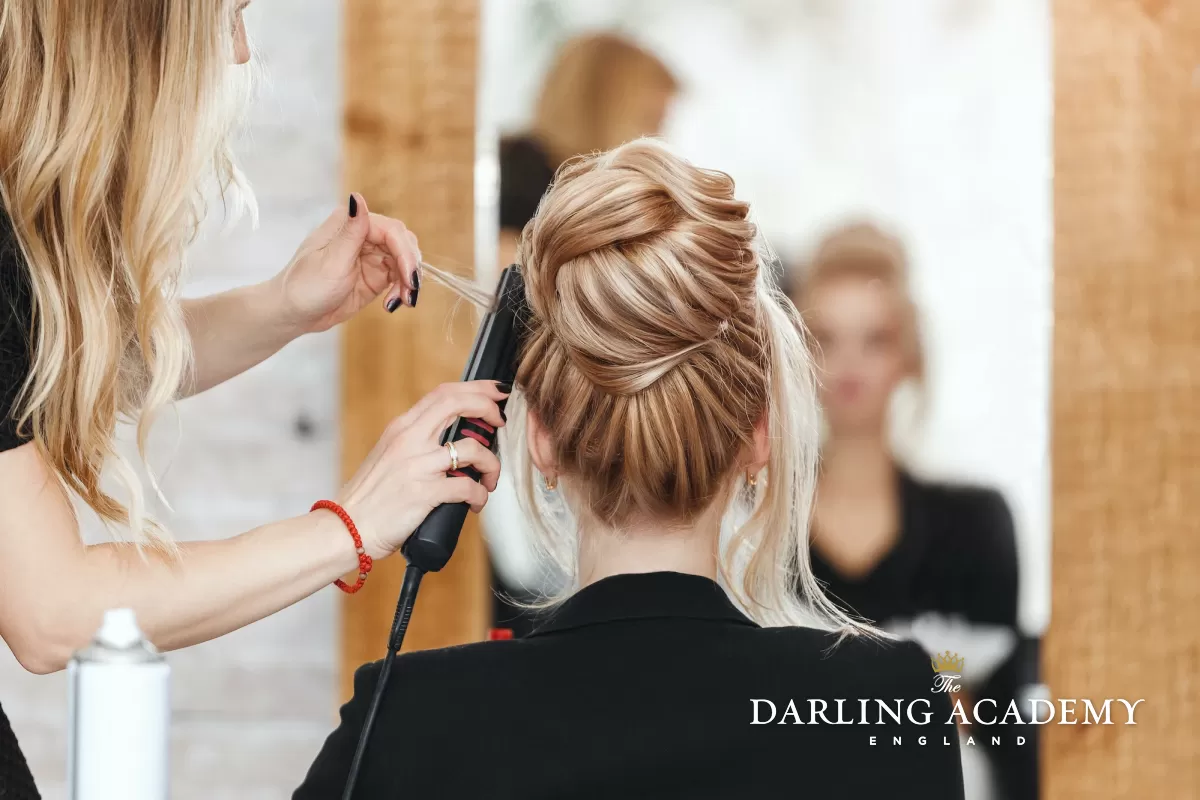 Nursing, Midwifery & Doula
Jobs that do require a degree, and lots of dedication, but what a way to give life to people and truly care for your fellow man. Once registered, and if you stay registered, you can return to practice at any time. This is a wonderful job for ladies who truly have a heart for people and wish to provide care for those who need it most. In fact, being a Doula doesn't actually require the same level formal qualifications or even childbirth experience. After a period of training and hands on experience under the wing of a practiced mentor, it makes a great option for those who would love to support and assist birthing mothers (plus fathers) and their babies in this capacity, but don't wish to be medically trained. A very flexible and family-friendly option all round.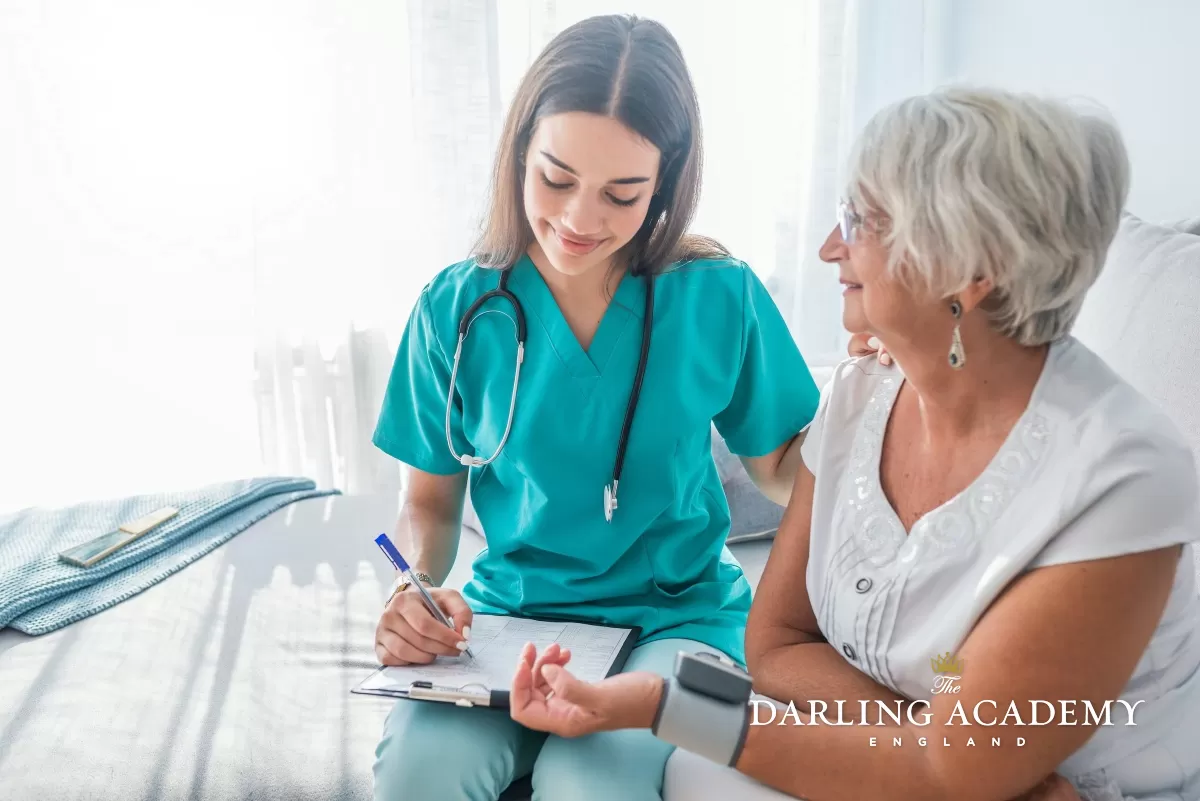 Seamstress
A dying art that is sadly being pushed out by cheap imported "fast fashion". Learning to make clothing, curtains, or even reupholster furniture is a good option for girls who like to sew. Again, training can be given on the job, but it will likely be in a factory setting (nothing wrong in that), but skills later become transferable to taking in alterations, dressmaking for private clients, or even providing a service to the interior design industry. Let's not forget too, the ability to make clothing for your own family, thus staying frugal, but the ability to make heirloom quilts. A skill I definitely wish I had!


What is "pin money", and how does it apply to the housewife?
"Pin Money" is an idiom that has fallen out of common use in recent decades - likely due to more women entering the workforce and families living on two incomes. It was often an allowance given from the husband to the wife for her personal discretionary use.
Or, the wife can earn an extra income with her own skills, for her own pin-money, i.e. through hairdressing for friends, child minding, or casual shift work… The Darling Academy books and any affiliate links I use are my personal way to earn some pin-money, but the income is never relied upon for the household, and is variable from month to month. I mostly spend it on the garden, and my obsession with studio pottery!
The best jobs for future homemakers, are often the jobs we choose for ourselves.
Isn't it funny how these are all pretty much "female" dominated careers? I wonder why men don't clamour for these jobs, nor are there millions of women tearing down the gates at construction sites, screaming for workplace equality and begging to be let in.

Must be something to do with that natural instinct, no?

Well that just about rounds it up! I hope this has provided you with some ideas of jobs that you can have while you wait for your future husband - not only that, but you'll work in highly sociable jobs that will give you much experience in your future homemaking career, and have an answer for those who'll ask "what you'd do when you husband leaves you".

I'm quite serious, I get that thrown at me all the time - be prepared for this vicious curveball. Ignore the naysayers darling, it's good to have a job before you settle into domestic bliss, and of course some "outside" work experience, but it doesn't make you a better person if you have a high-profile career or a million degrees and doctorates under your belt. Remember that.

The future is not female, the future is family. Alena Kate Pettitt
Make sure to sign up to my subscriber list at the bottom of this website, it's completely free, and means you can stay up to date with further posts in the series.
With love,

Only £6.99 (about
$8.70)
Instant Worldwide download
Kitchen Management Manual
Printable PDF housekeeping handbook
Meal Planner
Shopping List
Recipe Card
Pantry & Freezer Guides
Seasonal Food Guides
Conversion Charts
FREE BONUS Laundry Tips!
International payment methods accepted:
Did you find this post useful?
Did you know that you can now buy me a one-off cup of tea?
Much like Patreon, Ko-Fi offer a service whereby you can be part of our TDA family, and fuel my typing fingers with caffeine and tannins. Donations are entirely voluntary, and are a nice way to show your support for my content.

Small donations are most appreciated, and do make sure to contact me if you have any ideas for subjects that you'd like covered in a future blog post. xxx

All content and images in this article are copyright of The Darling Academy and are not to be shared or reproduced without our express permission. This blog post is NOT intended to provoke, but to support likeminded women who seek this information.