Traditional Housewife on ITV's This Morning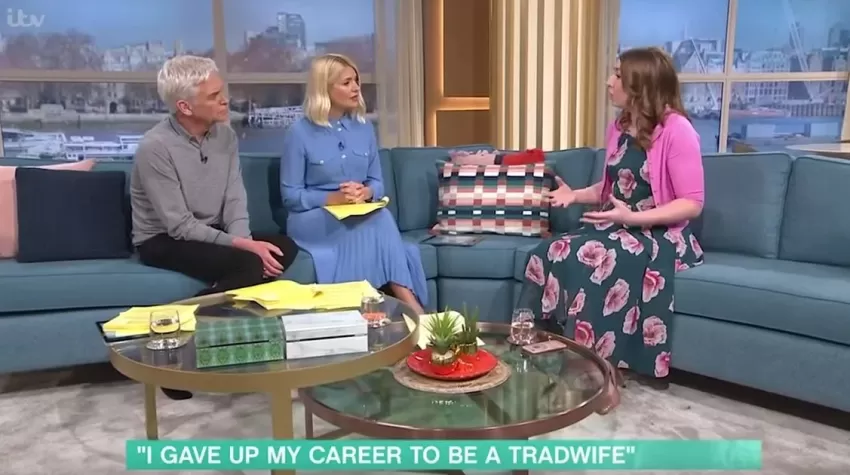 If you had told me a few months ago that I would have been invited on Britain's most successful morning show to talk about traditional marriage dynamics and being a "Trad Wife" I probably would have chuckled.
Amazingly they did ask, and what an experience it was! Never one to say no to raising awareness of the value of a housewife, and all that she does - I turned up to talk about this sensational woman, and the value of the husband that supports her too!
The more I have entered this arena, the more I have become aware of just how far we're walking away from a marriage that supports ultimate trust, financial support, service, sharing, respect, defined responsibilities, clear boundaries, and "togetherness". Moreover, a marriage that flourishes on Biblical understanding and guidelines.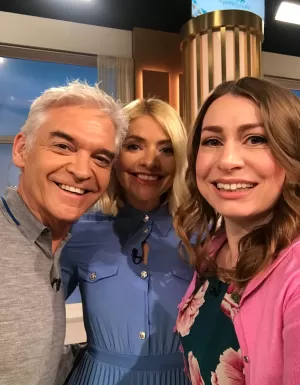 But that's a discussion for another day…
Holly & Phillip gave me a nice opportunity to set the record straight on many things, and while I clearly understand not everyone agrees with this lifestyle, I hope I have proven that it is a choice - and one that shouldn't be mocked, wherever you may sit on the sliding scale of 'traditionalism'. This isn't a feminist issue as the press might have you believe.
Sadly, due to music copyright laws, this may be unavailable to view in certain countries without the use of a VPN. If you do manage to view it, I hope you enjoy!
How our traditional values work in a modern marriage
With love,

You can be a housewife AND have a side hustle...
Because you're ALREADY a working woman!
There have been a few comments about the fact that I must not be a "traditional housewife" as I have written two books, and even dared appear on the television…
My husband is not a tyrant who keeps me under surveillance and guard, he actually supports me in my passion - even if that means to go out and campaign on behalf of women who feel mocked for this lifestyle.
Please also note that throughout history, many housewives who do not work 'outside' of the home often have home-based part-time jobs either for their own pleasure, to help fill the family coffers, and to expand their minds. See Proverbs 31.
The difference is, is that this income is not relied upon to keep the family afloat, and is the first thing to come off the table when time and attention is needed elsewhere.
My Grandmother used to ice wedding cakes for a little money, as a hobby, and to have something creative to do. Other ladies took in extra washing, or even extra children after school for a little cash on the side…
Please stop jumping to conclusions that being a full-time housewife as her primary role means that women can't, or shouldn't work, and are unable to bring in extra money for the family.

All content and images in this article are copyright of The Darling Academy and are not to be shared or reproduced without our express permission.