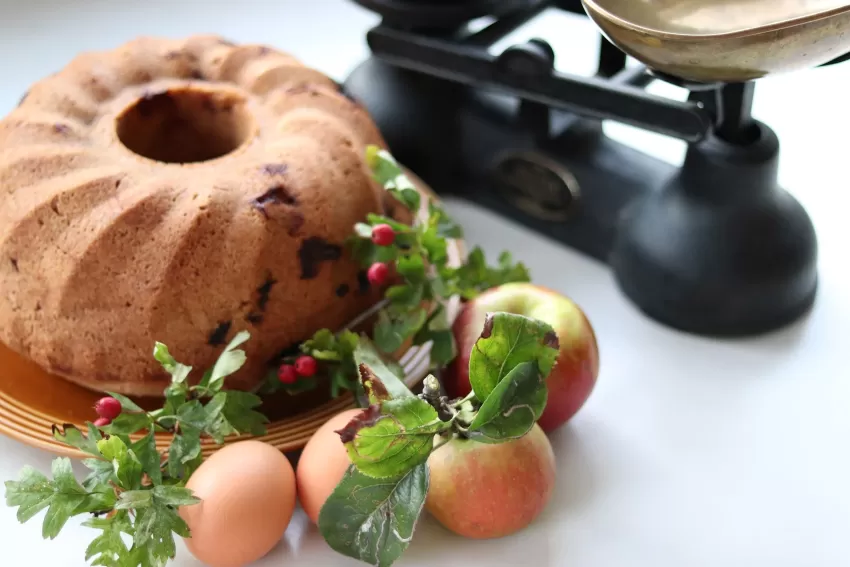 It's no secret to those who know me well that Autumn is my favourite season of the year, least in part because my birthday is fast approaching, more so because this season brings about just a few of my favourite things.
I am of a stubborn opinion that Julie Andrews missed a few important choices in her tune on the subject of "favourite things". Namely the smell of woodsmoke enveloping a starlit sky, great big bonfires, dazzling fireworks, hearty stews, crunching leaves beneath a robust country boot, the twinkling warm glow of candlelight, open fires, and a glass of full-bodied Merlot. Not to mention the smells of comfort foods that welcome you home, and warming one's chilly bottom on the Aga.
She got marginally close with 'crisp apple strudels', but the rest of my suggestions refuse to rhyme, so we'll move on…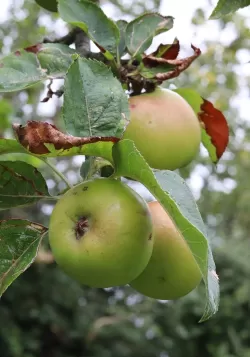 In September we are always blessed with a fantastic harvest of apples, and a heavy crop usually means finding creative ways of using them up - the British 'go to' dish being an Apple Crumble, while my American friends tend to bake good old-fashioned apple pies.
However I have a delicious alternative recipe for you that I made just last night for our Home Church group which went down a storm.

Aprons on, hair up, hands washed, let's bake!

Autumn Apple Bundt Cake
Before we begin, you must note that this recipe is a little unusual with the batter, as you'll find it to be quite dry when you fold it into the tin. However don't worry, as the apples warm in the oven they'll naturally release a little of their juices which helps to set things straight.
Yield: 1 bundt cake.
Serves: 12-14 slices.
Storage: Suitable for freezing (if wrapped well), but best eaten fresh. Will last for a maximum of three days if kept in an airtight container.
Apple Bundt Cake ingredients:
450g (2 cups) granulated white sugar.
350ml vegetable oil ( approx 1 ¾ cups).
3 medium, fresh picked tart *eating* apples (or Granny Smith). Peeled, cored, and chopped into dice-sized pieces.
350g (3 cups) plain flour (all-purpose).
1 tsp bicarbonate of soda (baking soda).
1 pinch of salt.
3 large eggs, at room temperature.
2 tsp of vanilla extract or paste. I use Taylor & Colledge Organic Vanilla Bean Paste.
1 tsp Apple Pie Spice Mix*, OR 1 tsp cinnamon (*see notes at the bottom of post).
For the Caramel Sauce
100g (½ cup or 1 stick) unsalted butter. Plus extra for greasing.
1 tbsp double (heavy) cream.
100g (½ cup) light brown sugar.
1 tsp vanilla extract or paste.
---
How to make Apple Bundt Cake
Preheat your oven to 170°C or 350°F (Gas Mark 4). Arrange the racks to allow your cake to sit directly in the middle of the oven.
Liberally grease your bundt tin, making sure to get the butter in all the crevices.
Using stand or electric hand mixer, combine the sugar, eggs, vegetable oil, and vanilla. Mix until light and fluffy (about 3 minutes).
Measure and sift your dry cake ingredients into a large bowl, and mix thoroughly.
Gradually add the dry ingredients to the wet batter. Your mixture will become harder to work with as the dry ingredients are added, so you many need to switch from the mixer paddles to a wooden spoon or spatula (and use your own elbow grease).
Once fully combined, add in your chopped apples and fold them in with a spoon.
Spoon the mixture into the prepared bundt tin and level with the back of said spoon, pressing down gently if needed.
Bake without disturbing for 1 hour, then begin to check if the cake is done in 10 minute increments thereafter. Ours took 1 hour 10 minutes in my oven, but yours may vary. Use a cake tester, or a toothpick to determine if the centre is cooked.
Allow to cool in the tin for 20 minutes, before inverting onto a plate or cake stand.
At this point, you can serve the cake warm with pouring cream, or ice cream - or go decadent and seasonal with homemade caramel sauce.
How to make Caramel Sauce
Heat the butter, cream, and light brown sugar in a saucepan.
Bring to the boil to dissolve the sugar, then remove from the heat.
Stir through the vanilla, and set aside for 5 minutes to cool and thicken.
Pour lavishly over the crown of the cake before serving, or serve in a jug so guests can drizzle over their individual slices.

Even if I knew that tomorrow the world would go to pieces, I would still plant my apple tree. Martin Luther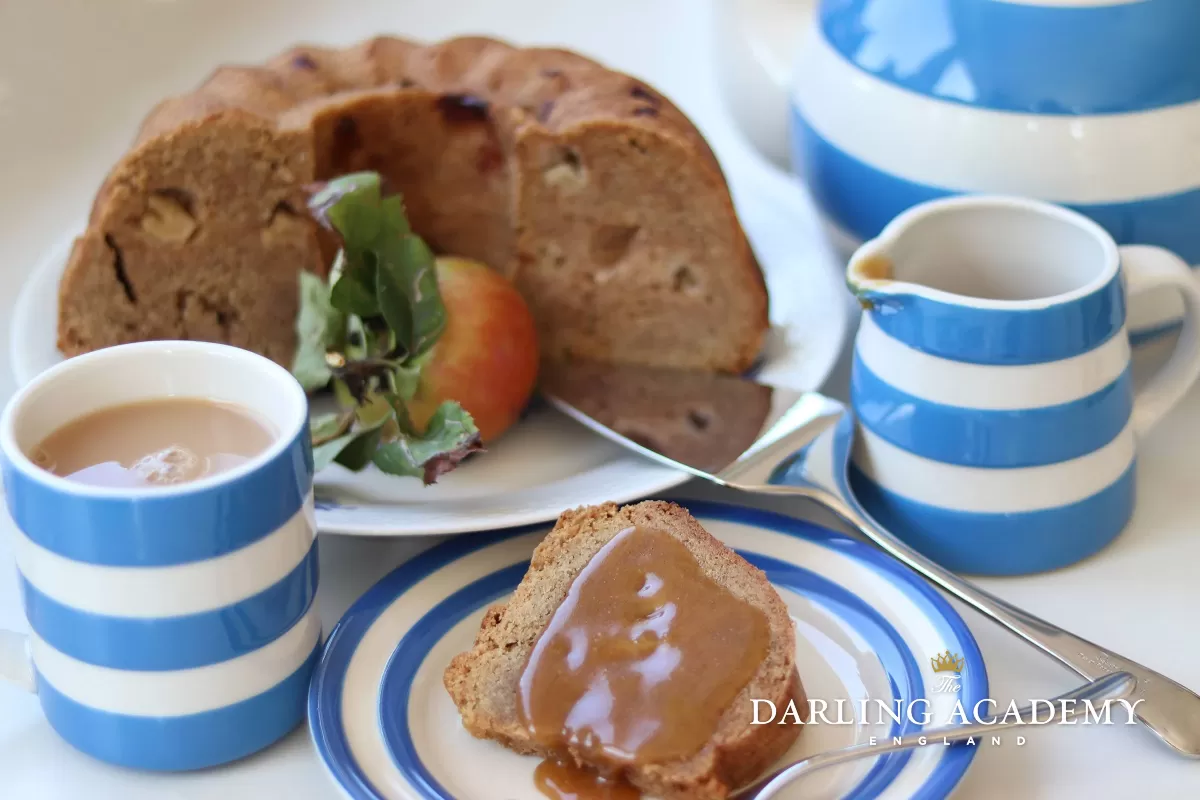 This one is definitely a crowd pleaser. The sweetness of the apples and caramel sauce, plus the warmth of the spices will have everyone ready for sweater weather! Don't forget to let me know if you make it.
Happy baking!

Only £6.99 (about
$8.50)
Instant Worldwide download
Kitchen Management Manual
Printable PDF housekeeping handbook
Meal Planner
Shopping List
Recipe Card
Pantry & Freezer Guides
Seasonal Food Guides
Conversion Charts
FREE BONUS Laundry Tips!
International payment methods accepted:
Make your own Apple Pie Spice Mix
This spice mix is perfect for all types of Autumnal baking! It is relatively hard to source pre-made spice mix outside of America, but fret not, you probably have all the ingredients to hand already.
You will need ground cinnamon, ground nutmeg, and ground allspice.
I like to mix 2 parts cinnamon, to 1 part nutmeg, and 1 part allspice.
For this recipe, that works out as;
½ tsp cinnamon.
¼ tsp of nutmeg.
¼ tsp of allspice.
Why not make a larger batch to keep for more Autumn baking – or pop the spice mix in a pretty jar, tie with a ribbon, and pop in a basket of apples to give as gifts to friends?

All content and images in this article are copyright of The Darling Academy and are not to be shared or reproduced without our express permission. Affiliate links have been used in this post. There is no extra cost for you, but we earn a small commission from Amazon for our product recommendations.