A Great British giveaway!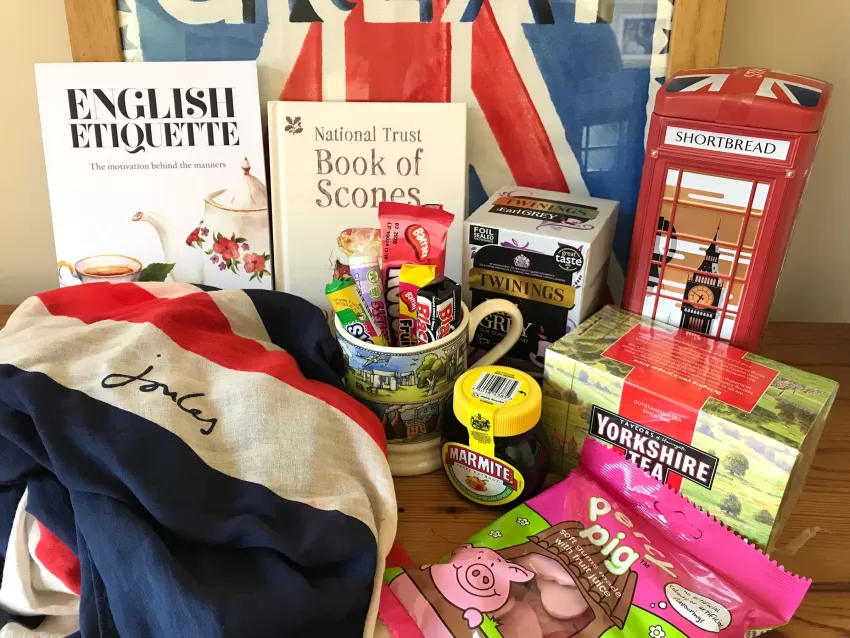 Would you like to take part in a very British giveaway? A gift full to the brim of books, tea, biscuits, and charming pottery?

The reception you have all given me for the latest Darling Academy book has been so warm, and has certainly made the effort of many intense months spent writing worthwhile. Your feedback means the world, and so, I'd like to return the favour and send a little bit of Britain to you, wherever you might be in the world.
The giveaway includes:
A signed copy of English Etiquette, naturally. If you have already read it (I really like you!), I suggest you give this copy away as a gift, if you wish.
A copy of the National Trust, 'Books of Scones', because this woman loves her scones.
A gorgeous 'Gloria' scarf from Joules which is now out of stock. I bought one for myself recently, then Mr Darling suggested I should get one for the giveaway too. So I spent hours (and hours) on the phone to Joules' head office and we managed to source the very last one in the country for you. It's super lightweight, a beautiful size, and it's a Union Jack!
A gorgeous 'Beautiful England' mug by Emma Bridgewater, to start (or add to) your collection, and which you can use to enjoy your…
Twinings Earl Grey Tea, and…
A good cup of Yorkshire Tea if you like your tea a little more robust.
I have also snuck in;
A cracking little tin of Marks & Spencer shortbread biscuits in a phone box! So 'on brand' I almost died when I saw them.
A packet of squishy, delishy, M&S Percy Pigs (if you know, you know).
Along with that, some of my favourite retro British sweeties (candy) - including Refreshers, Fruit Salad, Black Jacks, and chewy Nougat (pink and white heaven). There is also a packet of Parma Violets (which are an acquired taste, but I love these so much).... Speaking of an acquired taste, lastly….
A jar of Marmite! This sticky spread, my friends, divides our nation entirely. You either love it or hate it (Darling HQ is in the love it camp). It's great on toast, crumpets, soooo good with cheese, and adds terrific flavouring to gravies, stews, and delicious beef pies. Just go easy, a little goes a long way! You can even dissolve a teaspoon in hot water for a retro savoury beverage (they loved it in the war), but I've never tried that myself.
How to enter the Great British Giveaway.
If you'd like to enter, all you have to do is sign up to our newsletter. The form for which can be found right at the bottom of this website on the right hand side…. scroll, scroll, scroll!
We'll mail you once a month (and never more than twice), with a little roundup of articles on etiquette, British travel, recipes, and seasonal ideas. We also put the spotlight on some lovely 'Made in Britain' brands. We like to be a little patriotic over here, so it makes a great read for anglophiles!
If you stay signed up, you'll automatically be entered into all future giveaways too - just as current subscribers are entered for this one.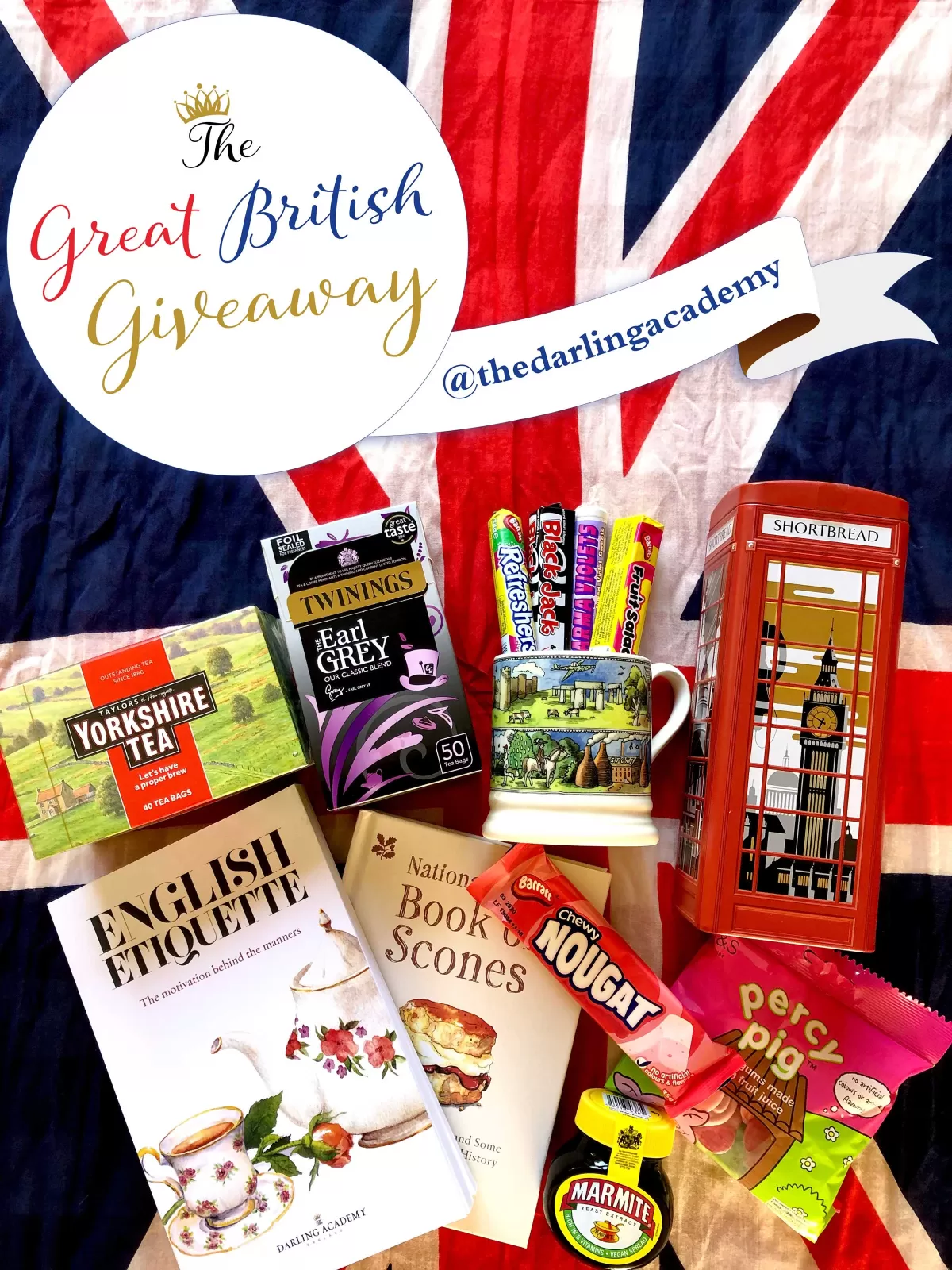 The legal particulars.
All products have been purchased by The Darling Academy, and this giveaway is not in association with any of the featured brands.
No cash or gift alternative. What you see is what you get.
Products will be sent via Royal Mail standard service. We will package the items as securely as possible, however The Darling Academy accepts no responsibility for any damage incurred during transit/shipping. Nor will replacements be sent.
The closing date for this giveaway is Sunday 14th July 2019 (at 12 midnight GMT).
The draw will take place on Monday 15th July, 10am GMT, and the winner contacted via email.
The winner will be selected at random via an online generator.
We will announce the name of the winner in our month-end email newsletter July 2019.
The Great British Giveaway is open worldwide!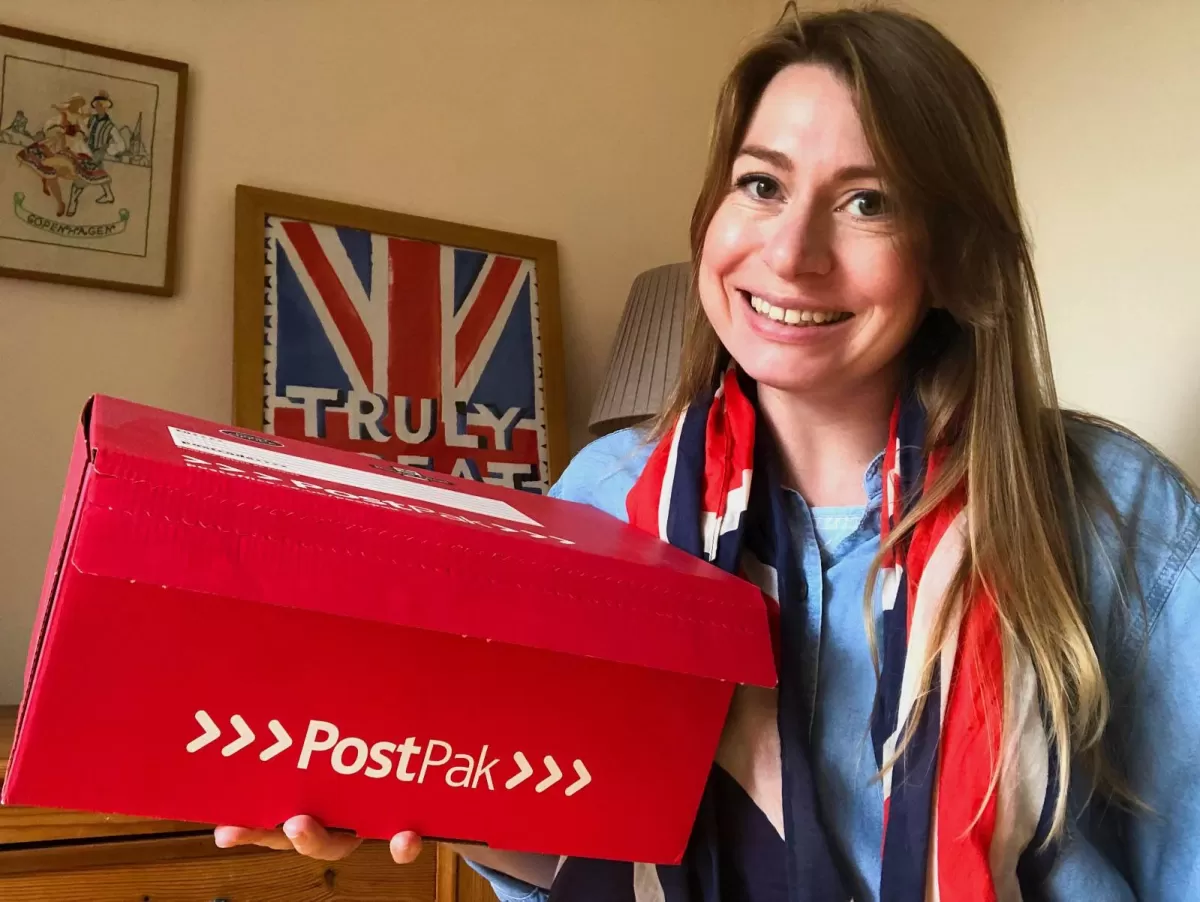 So good luck to you all....
..and good luck to the winner's teeth and waistline, because I just realised this giveaway is definitely food focused! What else goes better with a good book than a nice cup of tea and a biscuit though? Please remember to review English Etiquette and Ladies Like Us on Amazon!
Hope you love the newsletter, and I'll see you in your inbox to announce the winner soon!
Love from England,
Alena x

All content and images in this article are copyright of The Darling Academy and are not to be shared or reproduced without our express permission. This post is not sponsored.