Perfectly British Father's Day Gift Ideas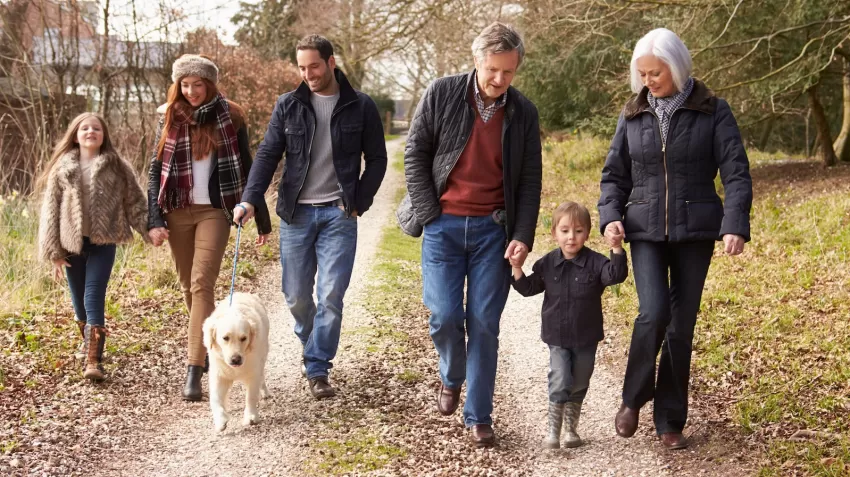 The calendar informs that it's June, and time once again to start thinking of something for Father's Day. Year after year you've bestowed him with socks, ties, sports paraphernalia, or whatever you can find last minute in the seasonal aisle. Yet you still feel unsatisfied with your level of effort, and what's available.
Isn't it funny when you pay thought to just how easy it is for us to find a gift for the ladies in your life? How the supermarkets roll out pre-boxed gifts of cheap hand cream and chocolate, and easily dish out garage forecourt flowers for the mums - yet our dads are relegated to receive 'joke' presents, or something emblazoned with corny one-liners about beer, football, or escaping to his shed?
Your Dad is worth more than that.
With gift giving so often focussed on pleasing the woman, we forget that men like to feel appreciated and a little bit spoilt too.
The best quality British gift ideas for Father's Day
If your daddy isn't into the footie, golf, or beer-glass shaped slippers, we have curated a timeless list of gifts that ooze quality, luxury, and thoughtfulness, which will show him just how much you care. We have re-imagined some simple but effective gift ideas and sourced the best you can get in Britain today.
Take an idea from the list below and roll with it. Unwrapping one of these after filling up on a good Sunday roast will make any 'old man' feel treasured by his offspring.

A sure shave from Floris London
If your Father has any sense of pride in his appearance, he surely shaves. For so long, time and money spent on a good close shave has fallen out of fashion and priority for most men, with the majority seeing shaving as a chore. We can rekindle the art of a good shave, but your typical pressed-plastic razors and foam mousse just won't cut it (pardon the pun).
If you want to treat your dad to something luxurious for his daily ablutions, then some quality shaving products could make him smile and look his best.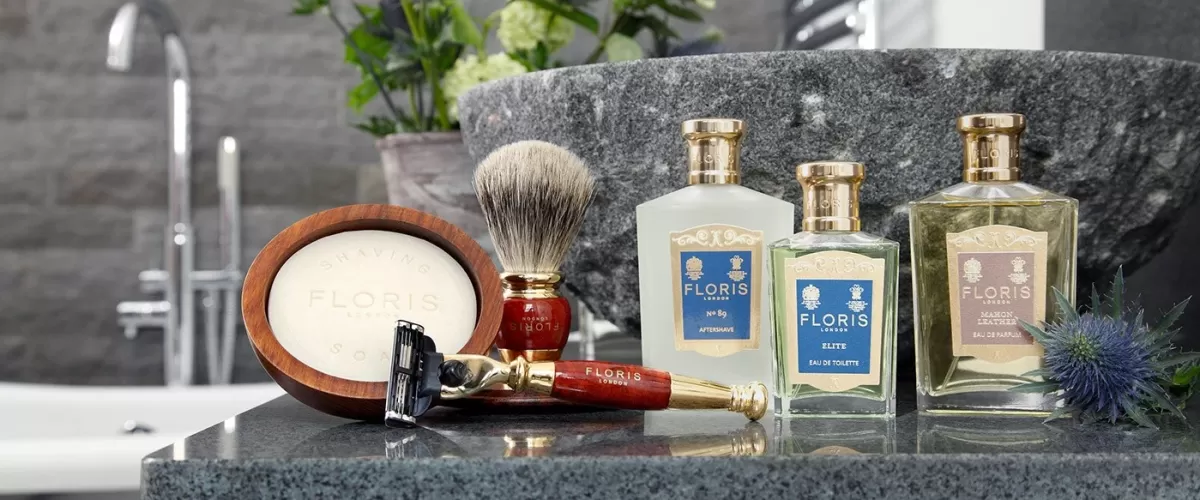 In 1730, Juan Famenias Floris and his wife Elizabeth began selling perfume, combs, and shaving products in the elegant quarter of London's St James. The Floris shop they opened at 89 Jermyn Street remains the heart of the business and is still run by their descendants today, and in 1989 to satisfy increasing demand, the family set up a factory in Devon which was officially opened by HRH Princess Diana. It is here that all Floris products continue to be made.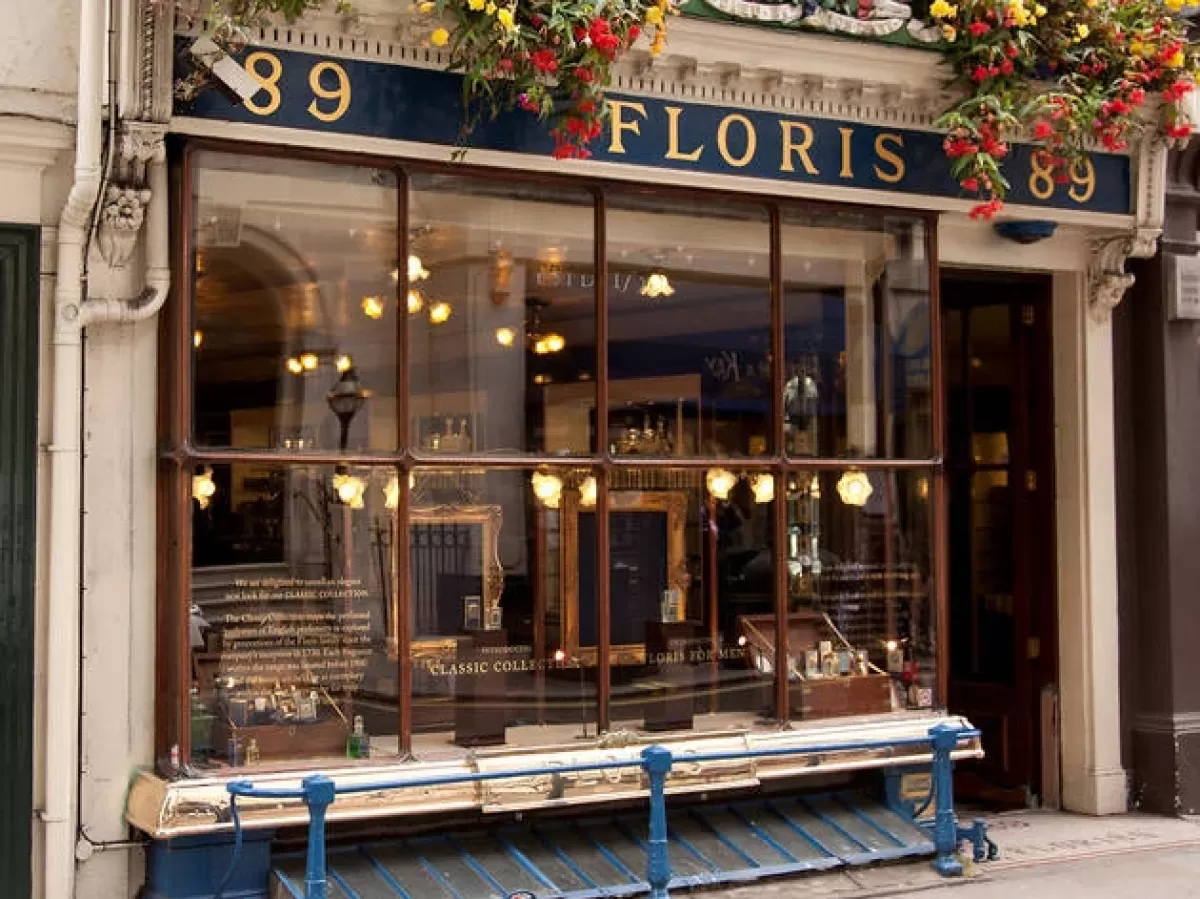 June of 2015 marked the launch of The Gentleman Floris Collection, a range of high quality skincare and grooming products to cater to the tradition of the daily routine with the impeccable results of a British perfumery institution. Comprising of 8 products, The Gentleman Floris has been curated to cater for every aspect of a man's morning routine, from face scrub to post shave moisturising and eye cream, all of which have been infused with the No. 89 fragrance, an icon amongst the Floris collection for over 60 years.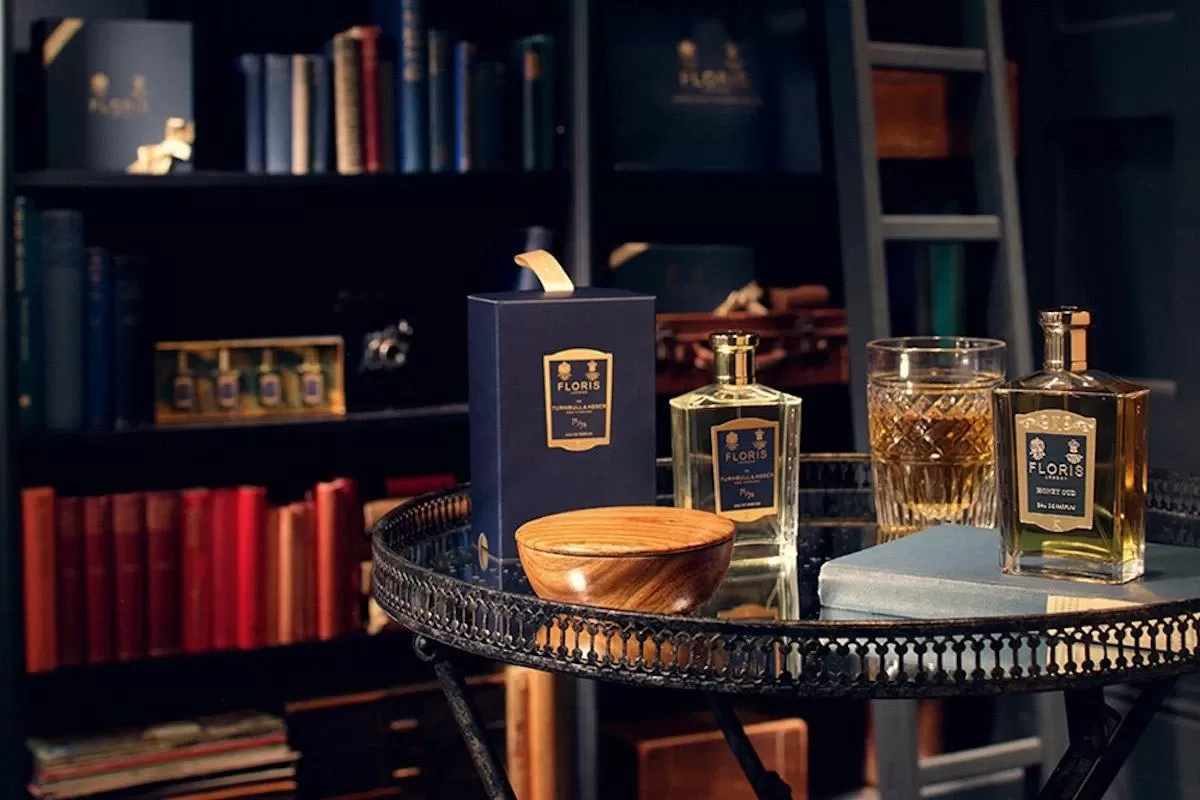 Floris are holders of the Royal Warrant, their Special No.127 and Stephanotis Bath Essence favoured by Churchill. He bathed twice a day, perhaps those handsome Floris scents helped to invigorate him during his tireless war efforts!
It is also said that White Rose is the favourite scent of Her Majesty Queen Elizabeth, and was worn on her wedding day - so you're in excellent hands.
For tighter budgets we recommend Floris Shaving Soap or Floris Aftershave Balm, and for pure luxury head directly to Floris for Razors & Shaving Brushes.

Accessorise without compromise with Fairfax & Favor
Not all Father's are fashionable, that's a given, but don't let that stop you in helping him to curate a stylish and more importantly, timeless, collection of accessories.
The important thing to remember if you are looking for something timeless, is to look for items of quality and leather goods from Fairfax & Favor provide just that.
Help keep his trousers where they belong with a beautiful Narford Belt. The stylish and hard wearing distinctive braided design features a combination of elasticated cotton, high grain leather tips and keeper, secured and finished for strength with solid English brass buckle and pin. The buckle pin can be placed anywhere in the braid making this a versatile belt for sizing (and comfort). What's even better is that Fairfax & Favor offer a personalisation service on their leather goods making it obvious you really put some thought into the gift.
Also, if you are a regular borrower from the 'Bank of Dad', why not treat both of you to a Walpole Wallet, keeping your his money stylishly stored.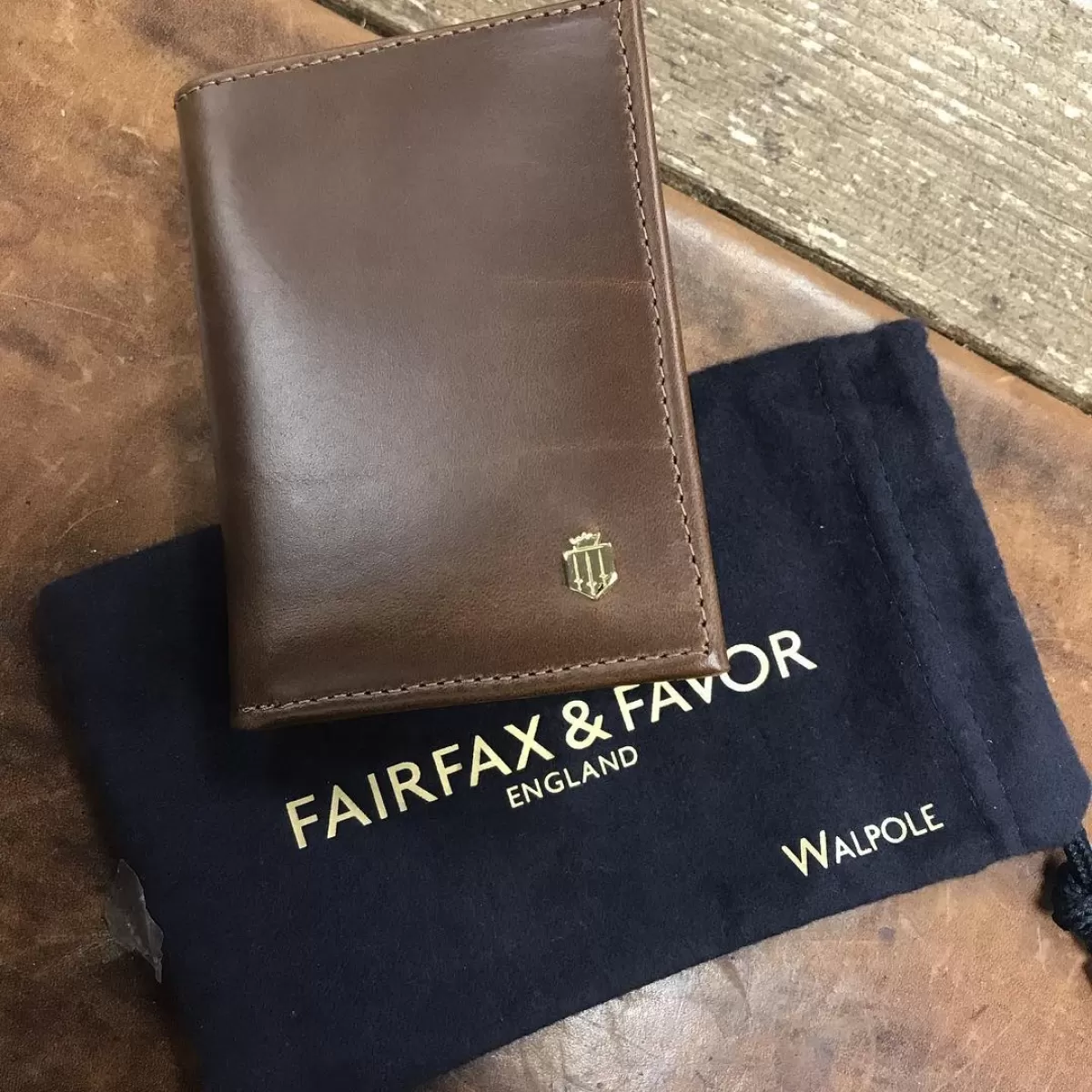 Fairfax & Favor are regular faces on the English country sporting scene, selling their gorgeous fashion and lifestyle products at all major equestrian events. It proves their level of quality and robustness, as the country set have very exacting standards.

A book bound to interest from The Folio Society
For the intelligent, bookish sort of dad who likes to escape to the quiet, why not indulge his inner bibliophile with a beautifully crafted book.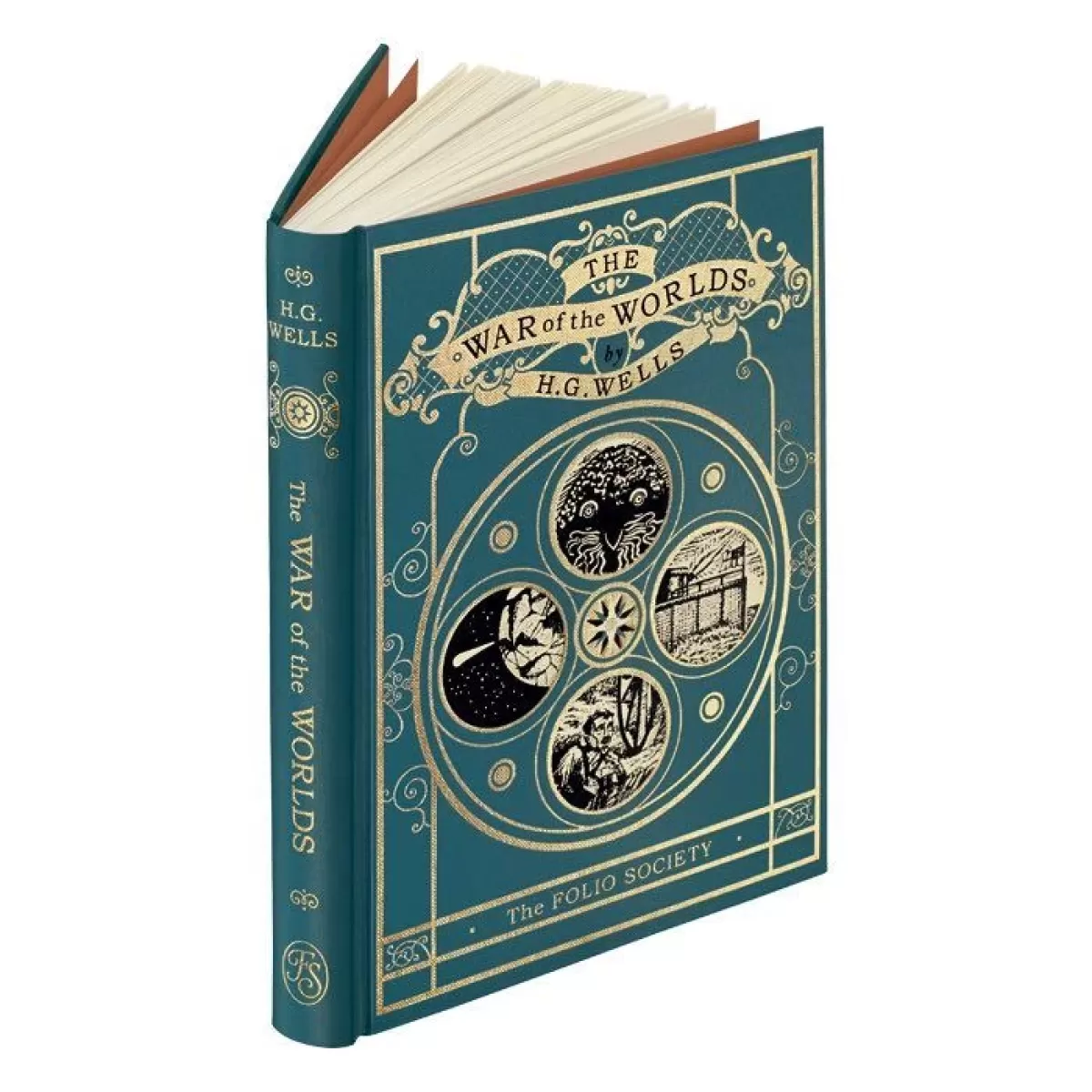 The Folio Society publishes collector's editions of the world's finest literature. One of the most luxurious joys you can create in the home is in curating a library to be proud of. Surrounding yourself with books is known to not only make you smarter, but increase happiness too. The aesthetic effect of shelves brimming with gorgeous books is also so very pleasing to the eye. Though you may not have an expansive country pile, it shouldn't stop one from creating a library, however small. Knowledge and wisdom is true wealth, and that currency comes from continued learning.
Choose from timeless British literary classics such as Arthur Conan Doyle's Sherlock Holmes, for history buffs "Empire, How Britain Made the World", for the classicist Homer's The Iliad, and for fantasists J.R.R. Tolkein's Lord of the Rings trilogy.
You can never get a cup of tea large enough or a book long enough to suit me. C.S. Lewis
The beautiful thing about books is that they last for generations, and there is a unique joy to be derived from owning, holding, and reading a beautiful printed edition of your very favourite book.

England's best loved chocolate from Cadbury
"I really don't like chocolate", said no man, ever. While we can get all fancy and source the most gourmet, artisanal chocolates the UK has to offer, sometimes the simplest really is the best.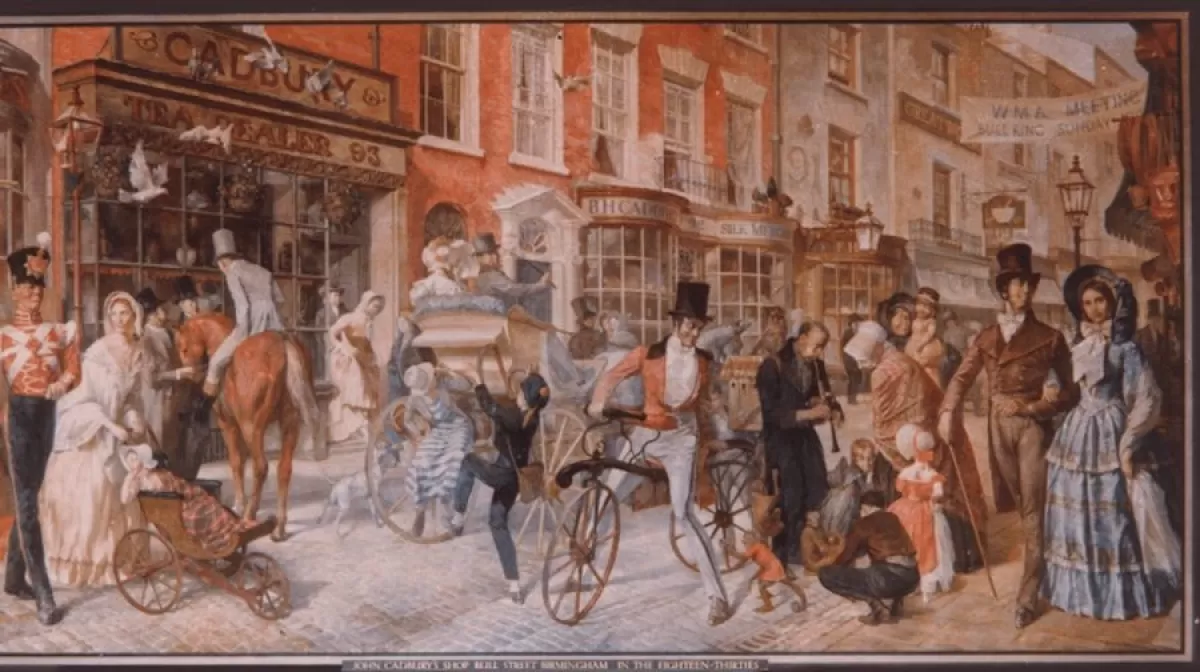 Honestly, there is nothing worse than buying an indulgent (and overpriced) gift box of chocolates only to see the recipient approach it with hesitation and suspicion - and let's face it, men are a bit more likely to do that. The way to their hearts is through their stomach, they know what they like, and they rarely like change.
Go to the very best source, and choose Britain's best loved chocolate bar.
In 1824, John Cadbury, set up a shop on Bull Street, Birmingham next to his father's drapery. Here, he sold tea and coffee until he eventually branched out in to cocoa, which was hand-ground by himself and turned in to a drinking powder. Back then, chocolate wasn't marketed as a confectioner's delicacy, and Cadbury's drinking chocolate was actually seen as an alternative beverage to alcohol. By 1831, Cadbury was a fully-fledged drinking cocoa trader with a factory to boot. Fast forward to the 1850s, and Cadbury's was awarded a Royal Warrant from Queen Victoria. After importing a Dutch chocolate press, allowing the extraction of the cocoa liquid from the cocoa butter, Cadbury's started to manufacture their first chocolate bars. The rest, as they say, is history!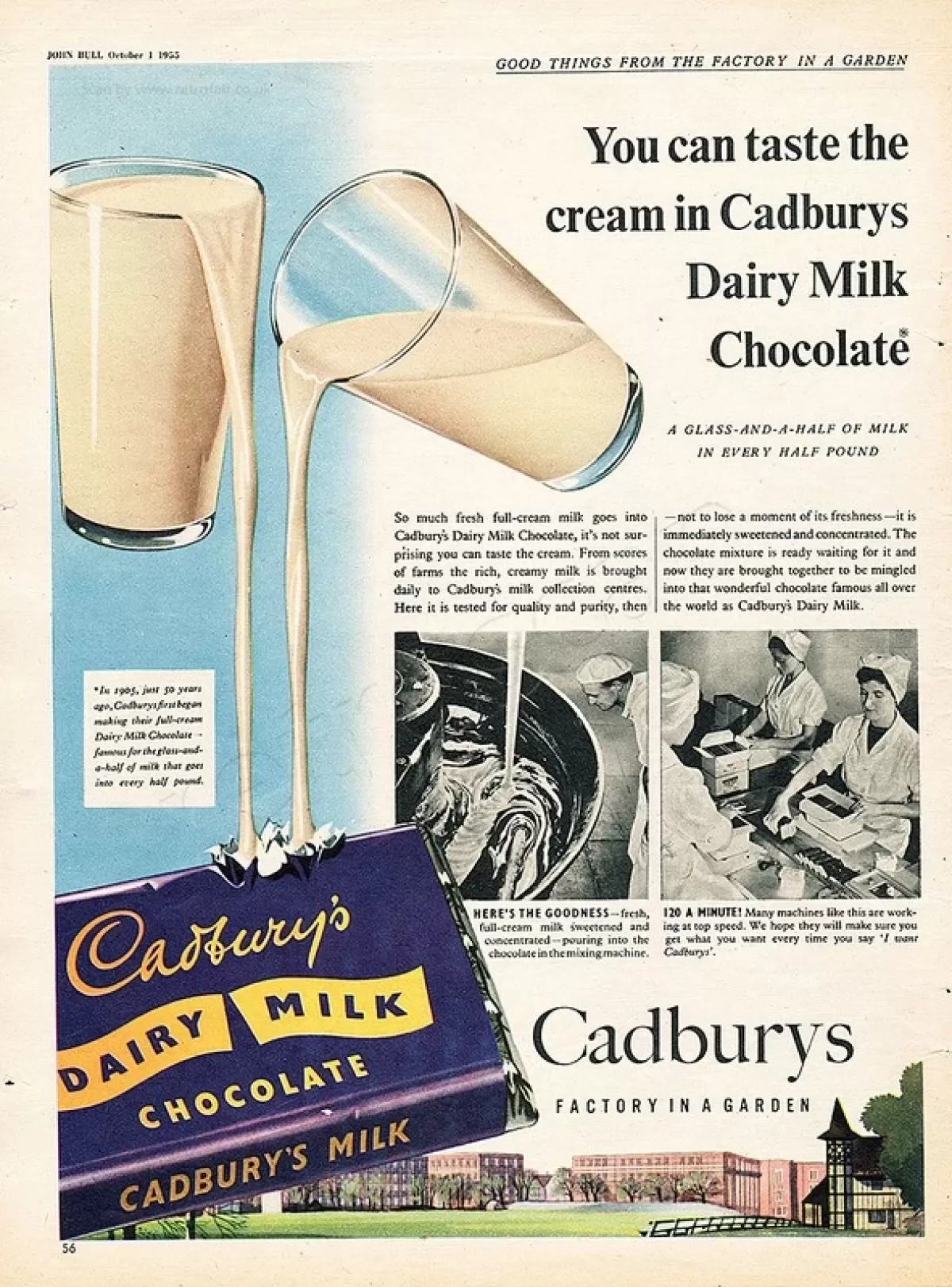 Simple gifts sometimes are the best, especially when you are faced with a dad who really doesn't want you to spend any money on him. Many Englishmen are real sticklers for not wanting a fuss made of them. Chocolate is a gift that is loved by all, but flies under the radar.
For the budget conscious, a single Father's Day bar of Dairy Milk is a lovely simple gesture, but if your dad really loves his chocolate and loves to share (or you know you'll steal some), a Father's Day Hamper might be in order.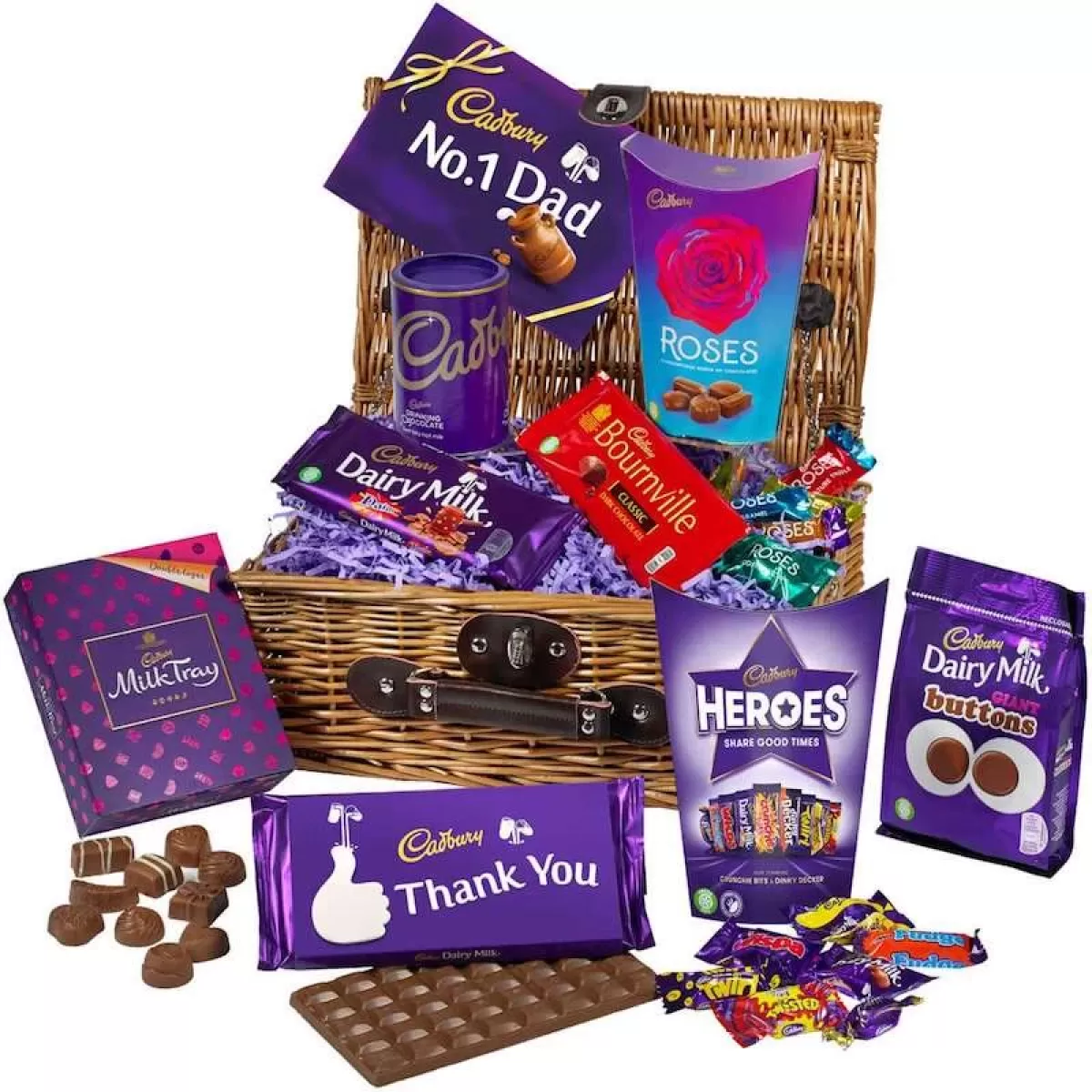 www.cadbury.co.uk and for a nice day out for the family see www.cadburyworld.co.uk

A hug in a mug with Cornishware

In my humble opinion, nothing goes better with a bit of chocolate than a nice cup of tea. Especially when it comes in your favourite mug. Treat your dad to a gorgeous one in boy-friendly blue from Cornishware (they come in other colours too).
My husband is a fan of these mugs since we got some for our own kitchen. He says they 'don't mess around', high praise from someone who's not keen on delicate chinaware, or my nagging gentle reminder of "be careful" every time he empties the dishwasher.
There's something delightfully sturdy and reassuring about these mugs, and unlike the chocolate, he won't want to share! It's hard to when his name is painted right on it - rather obvious too when you've "borrowed" his mug.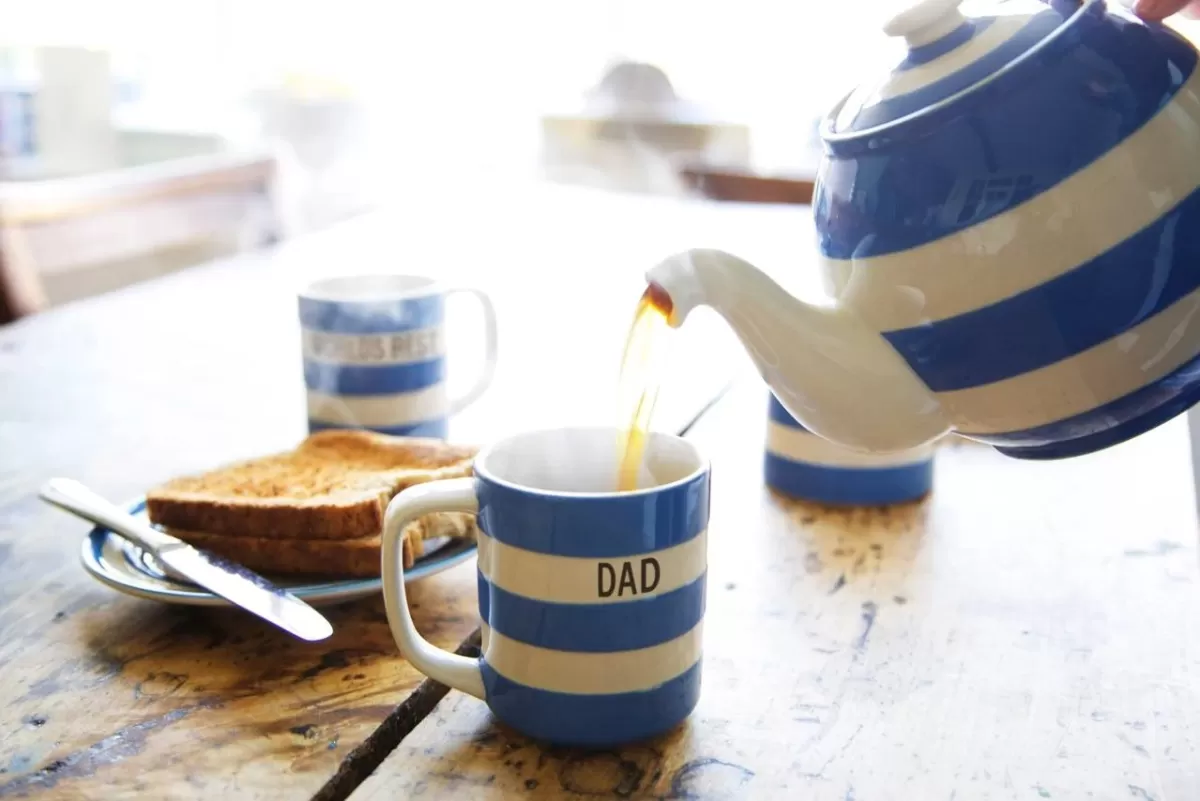 Cornishware offer a full personalisation service so you can have yours made up with a nickname, or short funny phrase that only the two of you 'get'.


Head out with English Heritage
Like the old adage of giving a man a single fish, or the fishing net - you could take dad out for one day, or give him hundreds of days out for as little as £4.25 a month. A membership to English Heritage will support a bit of Britain's history, and grant him access to iconic British heritage sites such as Stonehenge and Dover Castle all year. They even have a special line-up of Father's Day Events if you get a move on.
You can also get 15% off all Gift and Annual Memberships at English Heritage Membership. Simply use code 'EH2019' at checkout. Offer will expire 30th June 2019.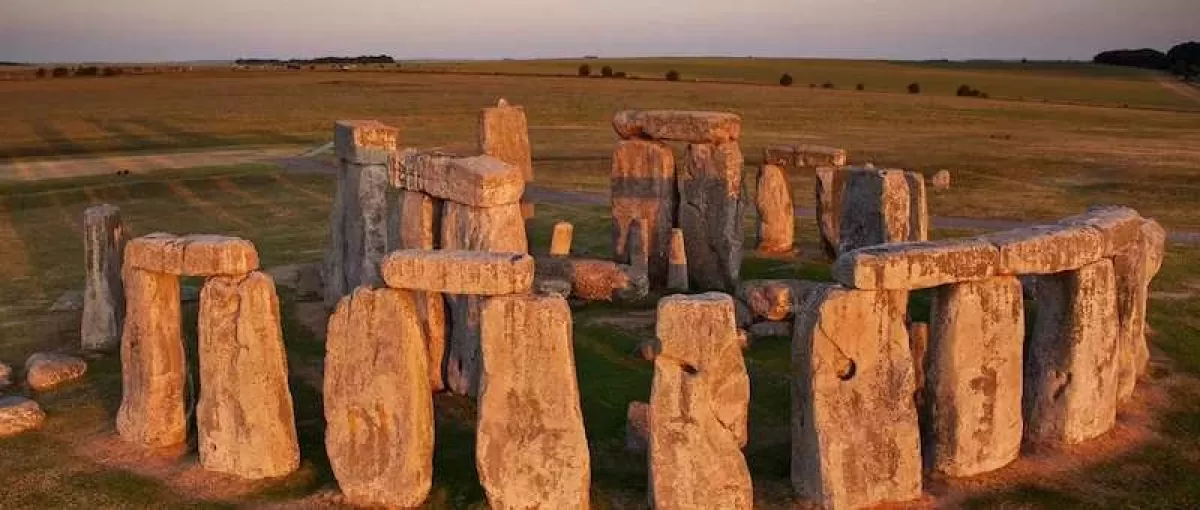 English Heritage care for British palaces, houses, hill figures, castles, abbeys, industrial sites, Roman forts, and even deserted medieval villages, so there's something to tickle the interests of most. Membership will mean he has a good excuse to get out of the house, stretch his legs and explore a little more. Plus, family memberships mean you have a great excuse to spend more quality time together without breaking the bank.
Explore the history of England and immerse yourself in a world of heritage, legend, and if you're game, become a blue plaque spotter.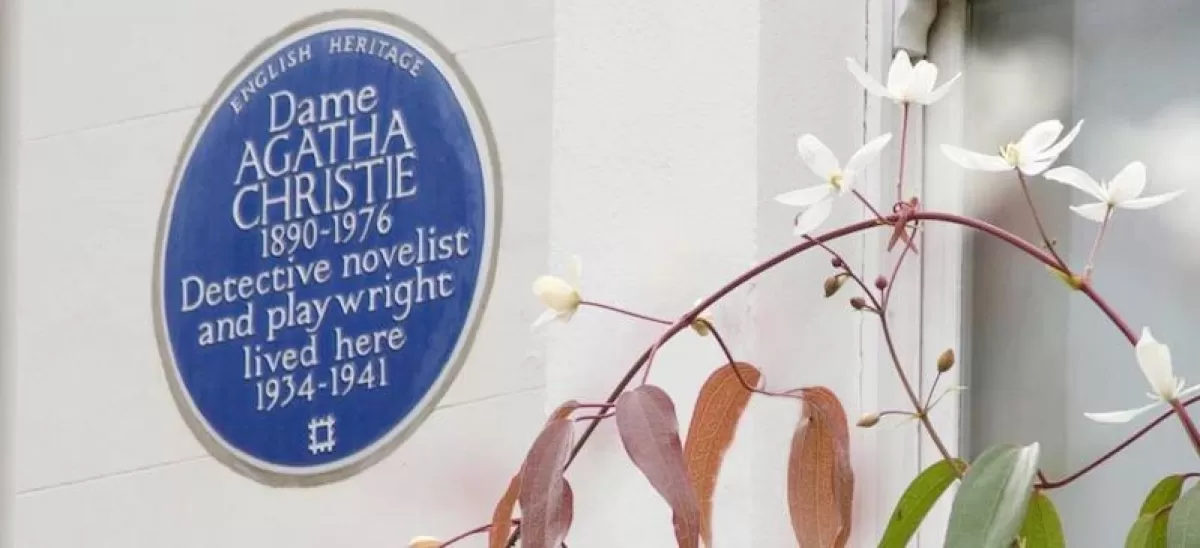 London's famous blue plaques link the people of the past with the buildings of the present. Across the capital over 900 plaques, on buildings humble and grand, honour the notable men and women who have lived or worked in them. Now run by English Heritage, the London blue plaques scheme was started in 1866 and is thought to be the oldest of its kind in the world. It sure beats spotting trains!

I hope that whatever you choose to do, or give to your father, you take the time to verbalise how you feel and what you appreciate about him. It may be a bit uncomfortable for some to do this, but nothing is as lovely, or as life-giving as hearing a kind word.
For those who have lost a father, are estranged from theirs, or never knew them, this day can sometimes feel emotionally rough. Just know that you are loved, and you have the power to share that love with every dad in your life. Love may not always come to you in the shape of a dad, but love is beautiful in all its forms and worth every ounce.
Much love to you all,
Alena x

All content and images in this article are copyright of The Darling Academy and are not to be shared or reproduced without our express permission. Affiliate links have been used in this post. There is no extra cost to you, but should you make a purchase, The Darling Academy may make a small commission.