How listening to good music can shape your family for the better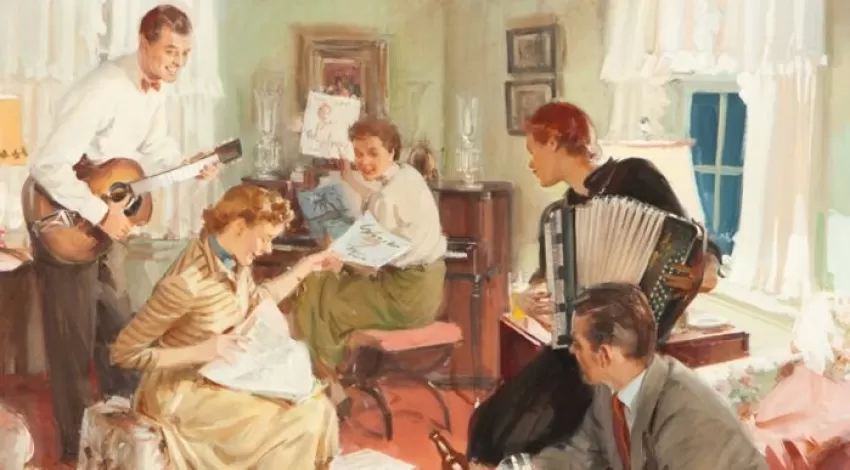 Does music matter to your children and grandchildren? This is a question that should be asked by every parent and grandparent as good music can play an essential role in their lives. Music can inspire us. It can affect our emotional well-being. In school, it can improve one's vocabulary, language skills, and even facility in mathematics. A child that sings is likely to be a happier child. A boy or girl who plays an instrument can find common ground not just with other children, but with people of all ages.

"Music is a beautiful art, if not the greatest of all arts. It's the kind of beauty that lives in time and space and in each performance over and over again." Bernard Herrmann, American Composer/Conductor.
The greatest influence in developing musical taste.

Whether you intend it or not, your children and grandchildren will be exposed to music throughout their lives. It is everywhere—on television and radio, in classrooms, all over the internet, and available in the latest form of recordings. But what kind of music will become important in their lives and what effect will it have on them?
"I have no time for any music which does not stimulate pleasure in and more importantly, pride in life." Dr Miklós Rózsa, Hungarian Composer.

It gives me no pleasure to report that every child, teenager, and adult of any age, will be exposed primarily to the worst, not the best of our musical heritage throughout a lifetime. This is because the ubiquitous pop culture, defined by promoters whose agenda of profit, politics, and a desire to be fashionable, has become dominant.

If you truly want your children or grandchildren to encounter the best music, you are going to have to see that this happens yourself. Otherwise, the sounds, words, and worryingly, the moralistic messages to which they will be exposed will be primarily from the worlds of rock, rap, and pop. They will simply not be aware of the best music or all that it can contribute to their lives, their growth, and their pleasure, unless you expose them to the best. The composer Sir Arnold Bax once criticized certain modern music as being able to express only neuroses, not young love or the coming of spring.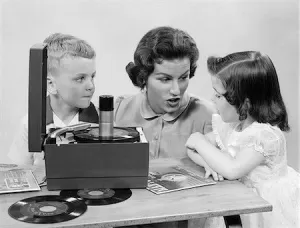 Whenever I meet persons of any age or background who love good music, I always ask them, "How did you happen to develop a taste for classical music, for jazz, for musical theater, or for outstanding film scores?" The answer is always the same; a parent, a grandparent, an aunt or uncle, a teacher, or a family friend introduced them to it, usually at a very young age.

"Who are you to tell us what music we should like ?"
You have a right to ask that, but there is something important to remember in response to this question. Although I have been immersed in music since childhood, this is not about personal taste. There is little point in debating what one person likes and another does not. Philosopher Mortimer Adler reminded us, "There is no point in arguing about how things look, but there is good reason to argue about what things are." Music typically consists of melody, harmony, and rhythm. We can rightly assess which composers have best combined these elements.
With or without words, music in every genre sends a message, and the best music is not only well-written, it delivers a message of inspiration. Composers with such inclinations today are under great commercial pressure to compete in a marketplace that welcomes "music" that is badly-written and provides the worst possible message.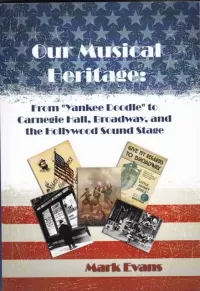 Of course, you are free to know what you like. But too often, we like what we know and many today have no idea what they have missed. There are many genres of music. I chose four important ones to highlight which also feature in a book of mine, Our Musical Heritage.
These aren't the only genres of music, but they represent a great starting point for any parent and grandparent to begin exploring music with members of their family.

Classical Music
We often speak of "classical" and "popular" music. "Classical music" is a term usually applied to symphonies, operas, chamber music, and all types of solo concert works. "Popular music" is unfortunately applied to everything else. This can be confusing, especially since many classical works are quite popular. But when scholars speak of "classical music," they speak of the classical period, the years when Haydn, Mozart, and Beethoven were composing. All of the classics are a good place to start with children. Make sure not just they are accustomed to hearing beautiful music, but that they share in stories of its origins and the lives of the composers who created it.

Even small children will respond to The Carnival of the Animals by Camille Saint-Saens. This piece includes interpretations of such animals and birds as the lion, the elephant, the kangaroo, hens and roosters, and the swan. Or try Peter and the Wolf, Sergei Prokofiev's "symphonic fairy tale for children," in which characters are represented by various instruments of the orchestra. Peter is portrayed by a string quartet, his grandfather by a bassoon, a bird by a flute, a duck by an oboe, a cat by the clarinet, and the menacing wolf by three horns. Then move on to Benjamin Britten's The Young Person's Guide to the Orchestra. In this composition, Britten meticulously displays the tone colors and characteristics of each section of the orchestra.

Christmas carols have inspired great music. (Vaughan Williams' Fantasia on Christmas Carols and Victor Hely-Hutchinson's Carol Symphony.) If you have ever sung "What Child is This?" to the melody of Greensleeves, a simple melody may lead to Vaughan Williams' beautiful Fantasia on Greensleeves. So have children's stories and fairy tales. Consider Tchaikovsky's ballet music for Sleeping Beauty, Swan Lake, and The Nutcracker, The story of Cinderella has inspired all kinds of musical interpretations. (This included one I wrote when I was a boy and hadn't yet realized how many great composers had been there first.) The English composer of light music, Eric Coates, wrote musical fantasies based on Cinderella, The Selfish Giant, and The Three Bears. The early music you hear has a child can spark your interest in hearing more and learning more.

Eventually you can move on to the preludes and fugues of Bach, symphonies of Haydn, Mozart, Beethoven, Mendelssohn, Schumann, and Brahms, the vocal music of Schubert, Rossini, Verdi, and Puccini, and the incredible piano compositions of Chopin, Liszt, Tchaikovsky, and Rachmaninoff. As a small boy I was impressed by a dazzling performance of Chopin's Etude, op.10, No.4, on a recording of Sparky's Magic Piano, a story about a child who doesn't want to practice the piano until he imagines himself as a great concert artist one day. Years later, all grown-up, at a recording session at a major Hollywood movie studio, I met Ray Turner, the piano virtuoso who played for many motion pictures and who had recorded the music track for Sparky's Magic Piano. He was surprised to learn that I knew who he was and that one of his recordings had an impact on me during my musical student days.
Jazz Music
Jazz is an American art form that was created by African-Americans and went around the world. What is jazz? Trumpeter Louis Armstrong once said, "If you gotta ask, you'll never know." Jazz has two elements not found in classical music of any period, swing and improvisation. Swing involves musicians playing slightly behind or ahead of the beat and creating a driving sense of rhythm. The prominent jazz composer, Duke Ellington summed up the question and the answer when he wrote, "It Don't Mean a Thing If It Ain't Got That Swing." Improvisation involves simultaneous composition and performance. Jazz musicians may use written scores on occasion, but the essence of jazz is created on the spot by the musician as he goes along. To improvise well, the jazz musician must be a brilliant technician. Musicians such as pianists Art Tatum and Oscar Peterson or saxophonist Charlie Parker had technique that often stunned their classical colleagues.

Dr. Billy Taylor, a noted jazz pianist and educator, wrote of jazz, "It has developed steadily from a single expression of the consciousness of black people to a national music that expresses Americana to Americans as well as to people from other countries." Today jazz can be heard almost everywhere in the world. The late King Bhumibol of Thailand was an accomplished jazz saxophonist and composer who enjoyed performing with visiting jazz artists.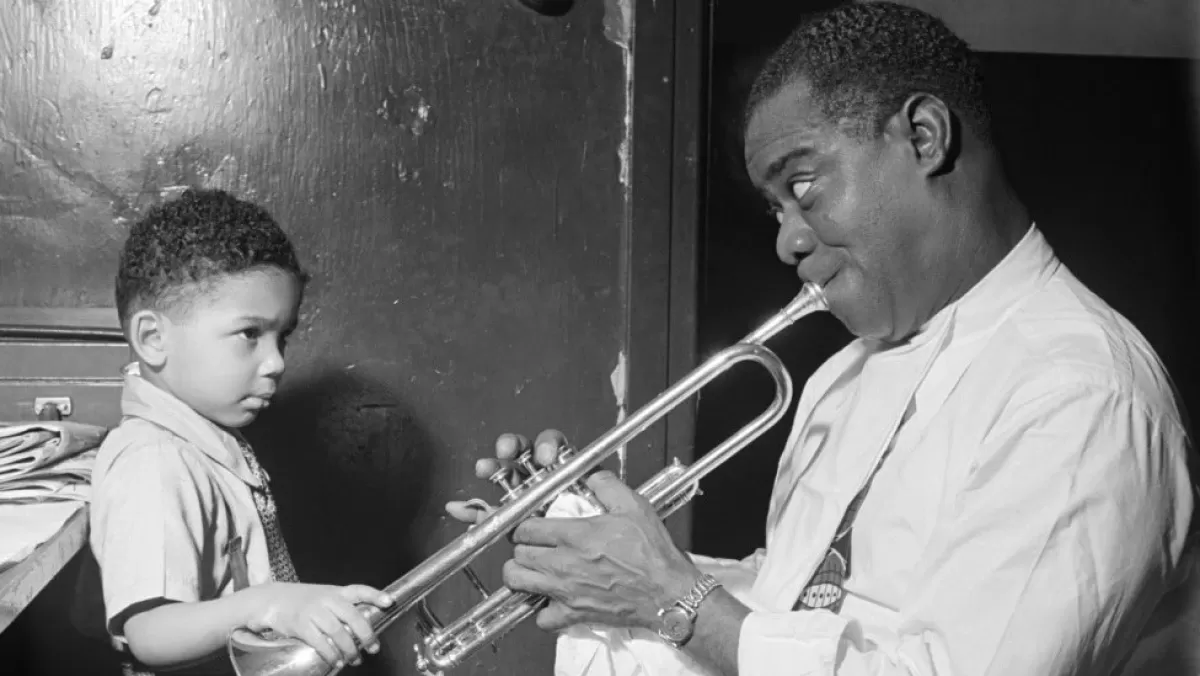 Children can respond to jazz because it has a strong beat; it's music to which the listener wants to tap his toes. Jazz styles changed over the years, evolving from ragtime and New Orleans Dixieland to the big band era before and during World War II, and then to "bebop" as played by small combos. Jazz of the 1920s, 1930s, and 1940s will prove most accessible to the ears of a newcomer.

Musical Theater

Musical theater, often described erroneously as "musical comedy," evolved from a synthesis of musical influences. Improbably, what we call "the musical" was born of Viennese operetta, British music halls, immigrants from Ireland, Austria, Germany, Hungary, and Russia, the sounds of jazz from New Orleans to Chicago, the folk songs of African Americans, and even the Italian operatic tradition. Many of the songs heard on the musical stage emerged as hit tunes in their own right, performed and recorded by instrumentalists and vocals of every type. The stage musical consists of three elements, music, lyrics, and a libretto, typically called the "book." Composers such as Irving Berlin, Cole Porter, Noël Coward, and Frank Loesser wrote their own lyrics, while others collaborated: Richard Rodgers with his two great lyricist partners, Lorenz Hart and Oscar Hammerstein II, George Gershwin with his meticulous lyricist brother Ira, and Viennese-born Frederick Loewe with Alan Jay Lerner.

The quality of the soaring melodies and sophisticated lyrics in musical theater produced a "golden age" from the 1920s to the early part of the 1960s. If you want to hear the best musical scores, pay no attention to which shows are currently huge hits on Broadway or the West End. You'll feel differently about those shows if you are familiar with the true classics of musical theater. Certain musicals were written just to entertain and amuse, while others addressed serious and even controversial topics of drama. Among the landmark shows were Jerome Kern and Oscar Hammerstein's Show Boat, George and Ira Gershwin's Of Thee I Sing and Porgy and Bess, Cole Porter's Kiss Me, Kate, Frank Loesser's Guys and Dolls and The Most Happy Fella, Lerner & Loewe's My Fair Lady, and the major Rodgers & Hammerstein musicals, Oklahoma, Carousel, South Pacific, The King and I, and The Sound of Music. There are thousand page encyclopaedias on both American and British musicals. But if you and your families start with the best, you won't go wrong.
Film Music
Great music was written for motion pictures. Not every film score was a classic, but films have indeed given us masterpieces. Movies can provide an opportunity to discover new music for persons of all ages. "Movie musicals" are films with songs sung by and danced to by the stars, real human beings in An American in Paris or Singin' in the Rain or animated characters in vintage Disney films (not the latest ones, mind you.) These include classics such as Snow White and the Seven Dwarfs, Pinocchio, and Cinderella. The same can be said for The Wizard of Oz, with a splendid score by composer Harold Arlen and lyricist E. Y. Harburg.

But when I speak of film music, I am generally referring to the background music (or "underscoring" as it is called.) This is the music which provides the audience with a sense of emotion, love, joy, suspense, danger, and tragedy. It is the music which often makes you laugh or cry while watching a film. What would classic films be without such music? Bernard Herrmann said that with few exceptions, most motion pictures could not express their message without music because music does what the actors can not do, supply an emotional link between the characters and the audience. The next time you and your family watch a classic film, pay attention to the music.

The composers of such scores are the unsung heroes of the movies. Music can intensify or relax the pace of a film, reflect emotion, establish the time and place of the action, and amplify moments of comedy or sorrow. Again, there was a "golden age" of film music, from the 1930s to the mid-1960s. Are you and your family familiar with the names and work of such film composers as Erich Wolfgang Korngold, Max Steiner, Alfred Newman, Miklós Rózsa, Bronislaw Kaper, Franz Waxman, Dimitri Tiomkin, Bernard Herrmann, David Raksin, Alex North, Hugo Friedhofer, Jerome Moross, André Previn, and Elmer Bernstein, to mention only a few? And important film scores were written by composers of primarily concert music, including Sir Ralph Vaughan Williams, Sir William Walton, Sir Malcolm Arnold, Aaron Copland, Virgil Thomson, Sergei Prokofiev, Aram Khachaturian, and Georges Auric. Learn about the fascinating stories behind the music you hear on screen and the composers who created it.

If this appeal has persuaded you that music should be important in the lives of your children and grandchildren, there are two things to remember. First, you're never too young or too old to begin exploring the world of music. The world's finest musicians learn something new about music every day. Next, music of high standards wasn't only composed in the past. But knowing about the past gives you a far different perspective on the present. By being aware of our heritage and history, you, your children, and your grandchildren will not lose awareness of something essential.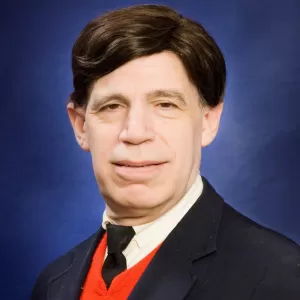 It is the motto of Cultural Conservation,
an organization I founded:
Respect the best of the past which shouldn't be forgotten, the best of the present which shouldn't be ignored, and the best of the future which shouldn't be undiscovered! Dr. Mark Evans


© Dr. Mark Evans 2019
Cultural Contributions for The Darling Academy
Dr. Mark Evans is a composer, conductor, pianist, and organist with a multifaceted background in music, writing, broadcasting, and education.
He literally grew up in the world of film music in Hollywood and his book, "Soundtrack: The Music of the Movies" has been recognized as the definitive book on the history of film scoring. As a writer and lyricist, he has written numerous books for adults and children, and has collaborated on books with such varied personalities as Robert Stack and Xavier Cugat.
He is the author of "Mark! My Words: How to Discover the Joy of Music, the Delight of Language, and the Pride of Achievement in the Age of Trash Talk and MTV." Audiences and readers have been "marking his words," in his newspaper column in The New York City Tribune, on radio, and on his popular television program which airs on the Pinehurst, North Carolina television station he founded. He saw the need to create Cultural Conservation, a foundation "dedicated to the principle that society should preserve its cultural resources with the same care and devotion that a nation devotes to its natural resources."
***
Thank you to Dr. Mark Evans for allowing us to share this article on The Darling Academy. I hope it has encouraged you to perhaps provide your children with the opportunity to learn a little more about western musical heritage, and how to appreciate this beautiful art. Though pop music is 'fun and current', it isn't necessarily nourishing for the soul. As parents, we are indeed in the business of nourishing.
If you would like to submit an article to The Darling Academy. Please contact us.
Happy listening!
Alena x

All content and images in this article are copyright of The Darling Academy and are not to be shared or reproduced without our express permission. *Affiliate links have been used in this article. There is no extra charge to you the customer, but The Darling Academy may receive a small commission from Amazon for our suggestions. ** Leading illustration by mid century artist John Gannan.