A not so desperate housewife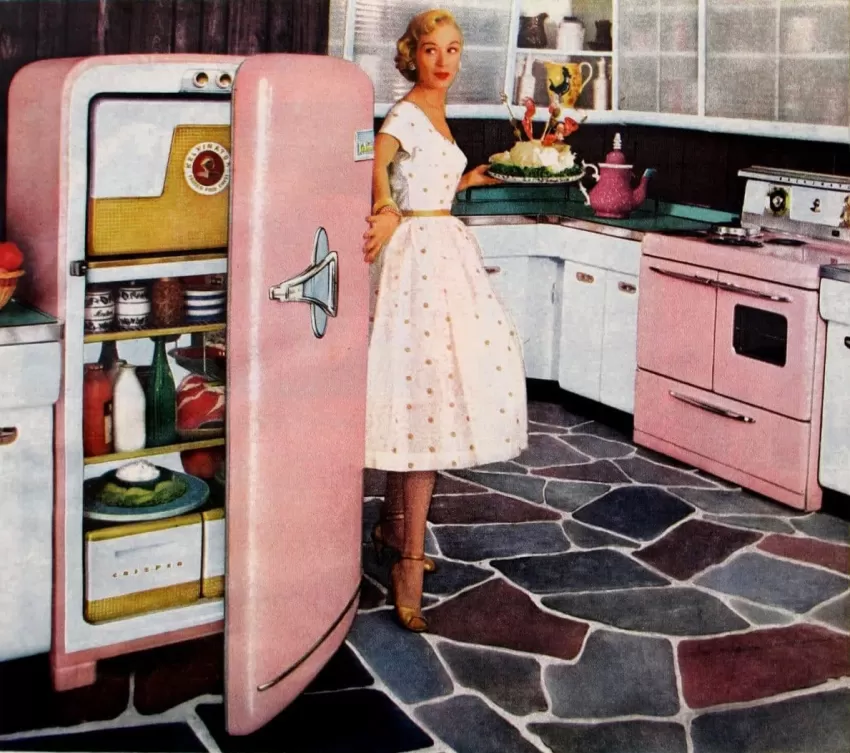 Cooee! Hello darlings! Just popping in briefly to say that you can also find me over at a sparkly new blog called "The Not So Desperate Housewives". I am honestly in love with the housewife revival we are witnessing. Every single day there is a new face on the scene promoting traditional living, and we're finally seeing ladies bold enough to step out and share how staying at home makes them far happier than the corporate careers they felt pressured to follow.
Remember, I am not here to condemn, nor shame women who work outside of the home. Feminism was supposed to give us choices, but for many ladies the campaign failed and we have felt that the tables turned so much it became shameful to want to stay home. I experienced this feeling growing up, sometimes to the point of public humiliation, and it's incredibly isolating! No one should ever be made to feel like that for sharing their dreams and aspirations, even if it is "just to stay home and raise babies". I still fail to find the handbook where it demands women must have careers outside of the home in order to be of value.
Welcome to the 1940s
Ironically, "welcome to the 1940s" is the subject of one of my worst reviews on Amazon. 'Apparently' my books encourage women to throw aside their careers and take the awful 'risk' of getting married and having babies as young as possible. I fear that reviewer may have missed the point. I am not trying to change, nor win favour with the world. That is an uphill battle I have no time for… Too much laundry you see, (plus, I'm much more in favour of the family model of the '50s than the '40s. Doubt I would have liked rationing all that much).
However, I am here to be in support of the traditional homemaker. Who wishes to decide for herself that she wants this lifestyle.
If you are a homemaker who feels undervalued, or a working woman whose real dream it is to stay home, but you are nervous to make the leap for fear of what the world will think, I encourage you to surround yourself with these lovely ladies and be inspired by their blogs and platforms. The community is certainly growing, and it's just beautiful! You'll be able to connect with other likeminded ladies from all over the world, which from personal experience - is such a welcome feeling.
Over on The Not So Desperate Housewives, I'm talking with founder of the blog, Mrs. Hannover, about what it's like to be a traditional housewife in a modern world, what's next for The Darling Academy, and of course my love for etiquette. We'd be ever so glad if you'd join us!
Click to read: Tea with Mrs. Alena Kate Pettitt
Don't forget to connect!
If you'd like to follow me on Instagram and Facebook I'd love to connect with you.
So many ladies in The Darling Academy community share their stories and testimonies on these pages and it can be a real encouragement.
I hope to see you there!
Alena xx

All content and images in this article are copyright of The Darling Academy and are not to be shared or reproduced without our express permission.