Double Gloucester Cheese, Broccoli & Egg Muffins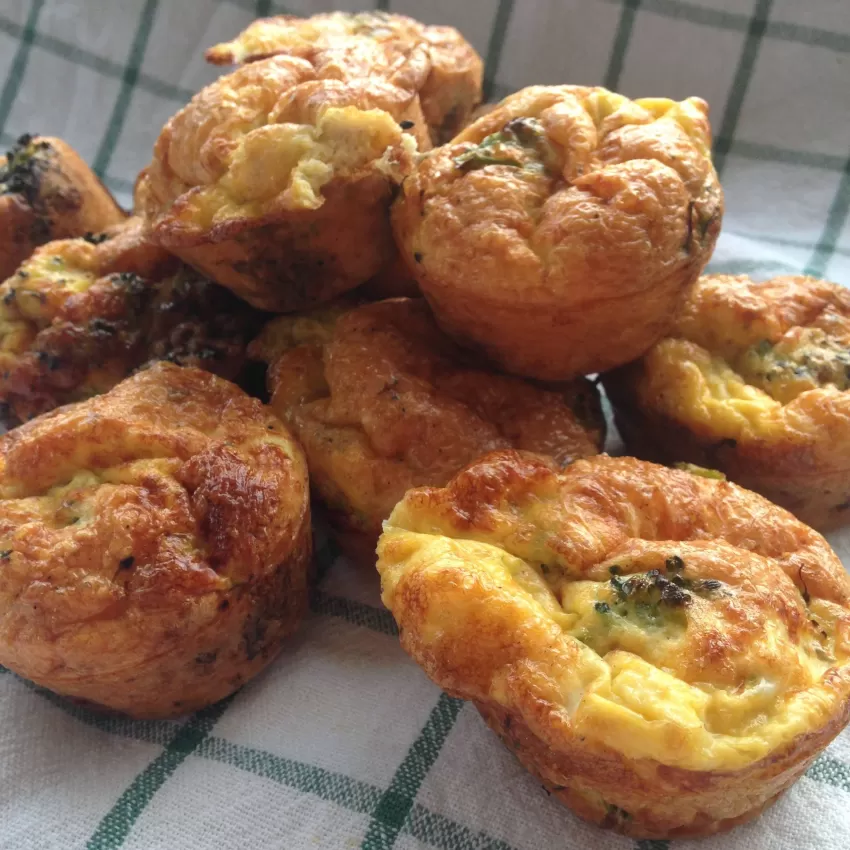 As much as I like to dabble in the kitchen, I wouldn't exactly say I could pass as a pro food blogger, but like the rest of the female human population - a girl has to eat! All that time and effort spent setting the house straight, raising polite kids, shopping for considered classics and trying to be a good, well-behaved girl next door makes one rather hungry.
Over the years I have experimented with many dishes and I have determined two things. One, I am obsessed with vegetables and cheese, and two, I am not a baker. If it requires flour or sugar I am truly hopeless. So that leaves savoury (to the relief of my husband - at least he gets to eat something). I'm sure my dentist is pleased too.
I stumbled across this Cheese, Broccoli and Egg muffin recipe on Pinterest a few years ago now. It was such a hit we have them very regularly in the summer and I like to make them to take as my contribution to bring-and-shares such as baby showers or charity tea events. They are just perfect for whipping up a quick breakfast, brunch or lunch. They also make for great entertaining fodder and also serves as a fantastic vegetarian option for friends.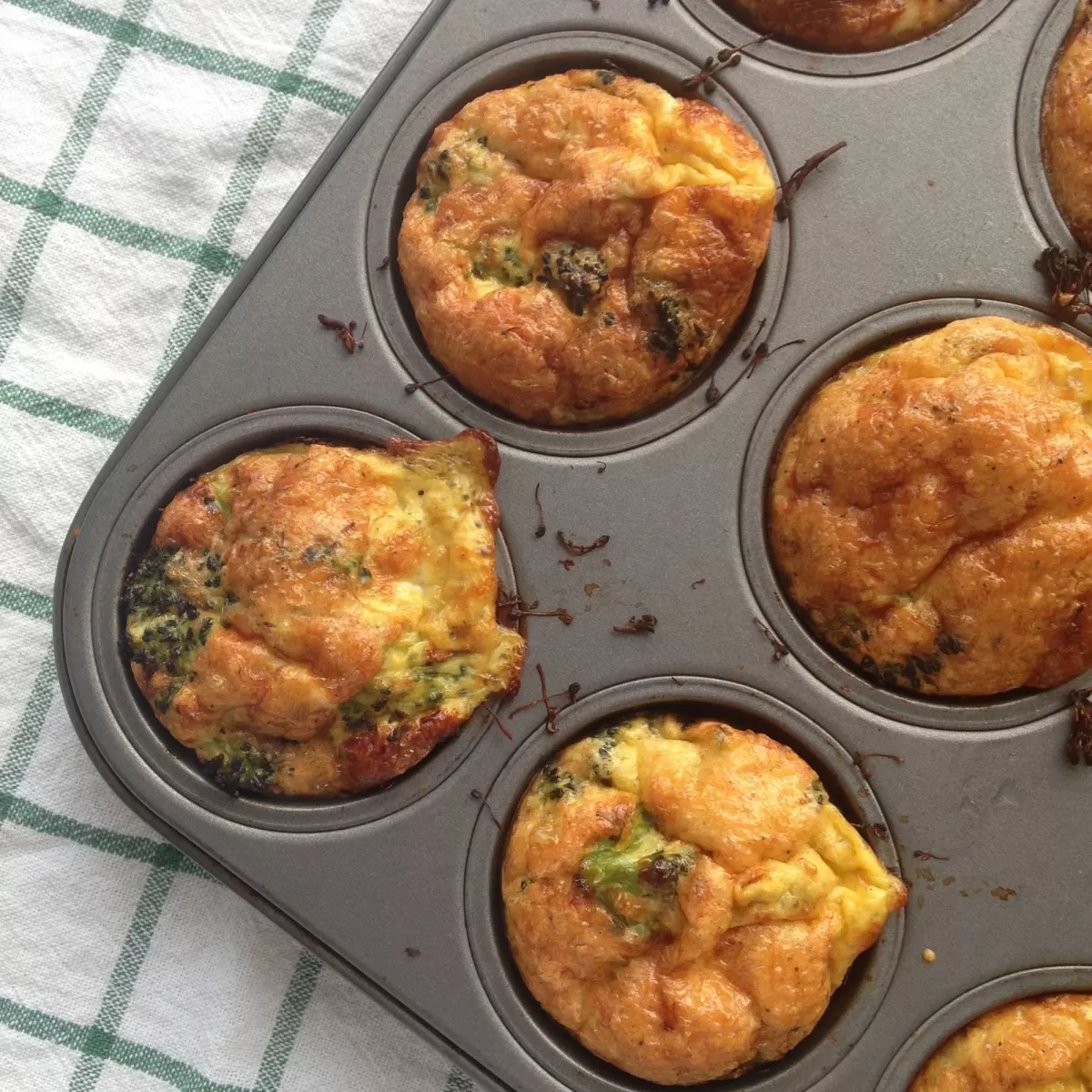 We have houseguests staying this weekend. There is nothing I love more than hosting, but hosting for vegetarian friends puts me into a little bit of a tizz. For some reason I just can't get my head around what they eat!? Ironically, I only eat meat about twice a week at most and have an array of simple vegetarian meals up my sleeve but nothing feels quite special enough for entertaining (and by that I mean obvious I made an effort), and easy enough to prepare in advance. Because who really wants to battle with the stress of a soufflé just after the cook-a-thon of Christmas?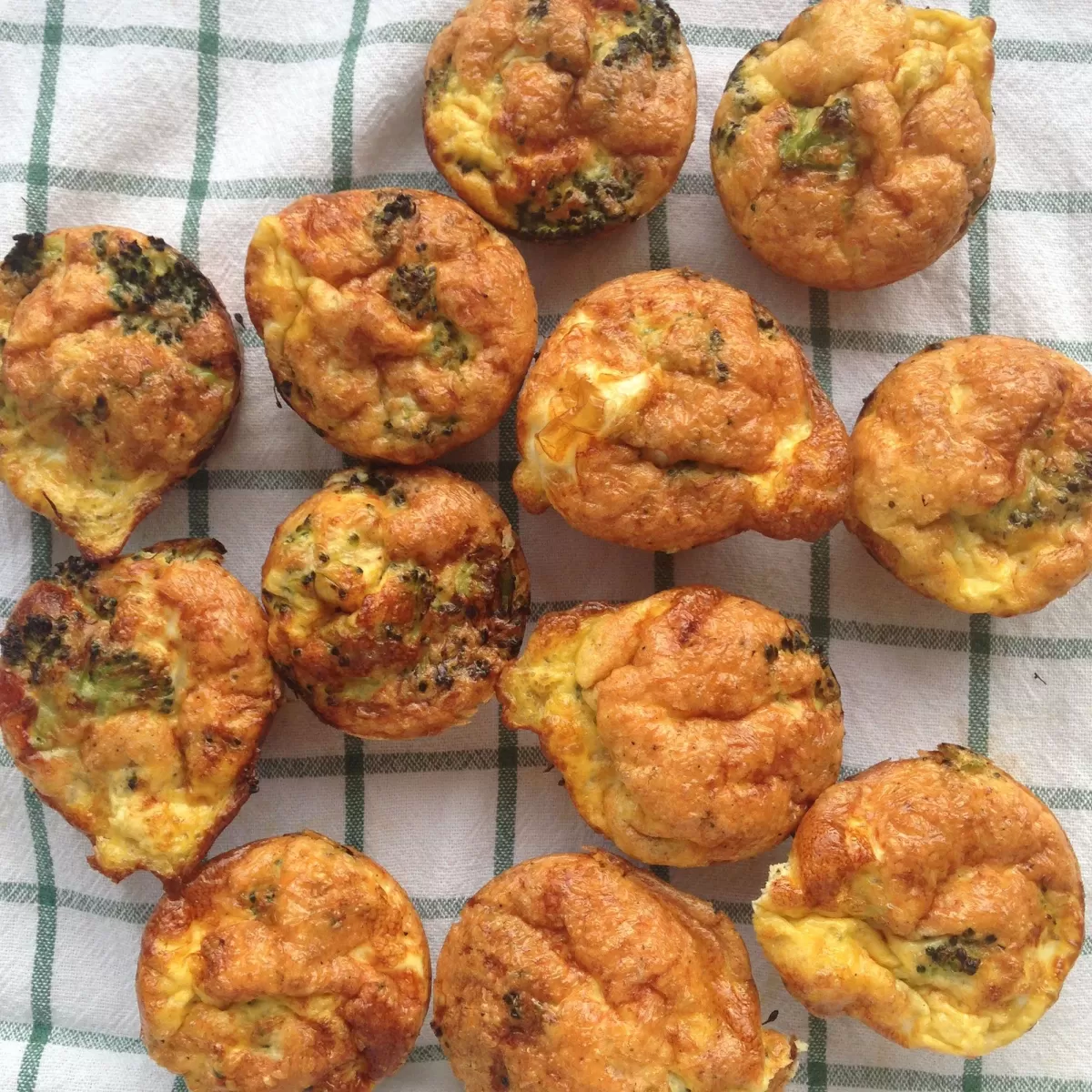 I first made these muffins a few summers ago, and was surprised at how quick these came together- they're even quicker to devour! My husband and I had them almost weekly for a while, they are fantastic for on-the-go lunches for working days. The kids seem to like them too which is a bonus - especially when doused in ketchup. For the civilised among us, serve with a small side salad or as part of a picnic or smorgasbord style lunch.
I am very happy I remembered this recipe and I have just whipped up a batch ahead of my friends' mid-morning arrival tomorrow. They smell so good when fresh out of the oven.
I made this recipe "Cotswold" themed by using local free range eggs, Tewkesbury-grown broccoli, and a good Double Gloucester cheese - all sourced from my local farm shop.
Cheese, Broccoli & Egg Muffins
Makes: 12
Ingredients required:
1 large head of broccoli
6 large free-range eggs
100g Cheddar or Hard Cheese - finely grated (about 1 cup)
Salt & Pepper
1tbsp Vegetable Oil for greasing
Oven Temperature & Preparations:
Preheat oven to 180c (around 350f)
Oil a 12 hole muffin tin lightly with vegetable oil
Prepare an electric or hob steamer for the broccoli
Method:
1. Cut your broccoli into large florets and steam for 7 minutes.
2. While the broccoli is steaming, crack 6 eggs into a large bowl and add the grated cheddar and season with salt and pepper. More pepper than salt tastes good in this instance. It should resemble a gloopy eggy omelet mixture. Set aside.
3. Once your broccoli has finished steaming, pour it into a large bowl and run a knife through it all in the bowl to break it down into tiny florets. Then spoon broccoli evenly into your pre-greased muffin tin. Do not compact it.
4. Then pour over your egg mixture into each muffin hole. The egg will settle in and around the broccoli and if necessary, give it all a little nudge to make sure it gets in the crevices.
5. Bake in the centre of your oven (180c/350f) for 20 minutes.
6. Set aside to cool slightly, remove from tin (run a butter knife around the edges if hard to remove). Ideally eat warm. These can also be cooled entirely and refrigerated if you want to make them ahead of time. They make a good snack or lunch that can be eaten cold, or heated gently in the microwave or in a low oven for 10 minutes. Will keep in an airtight container in the fridge for up to 4 days.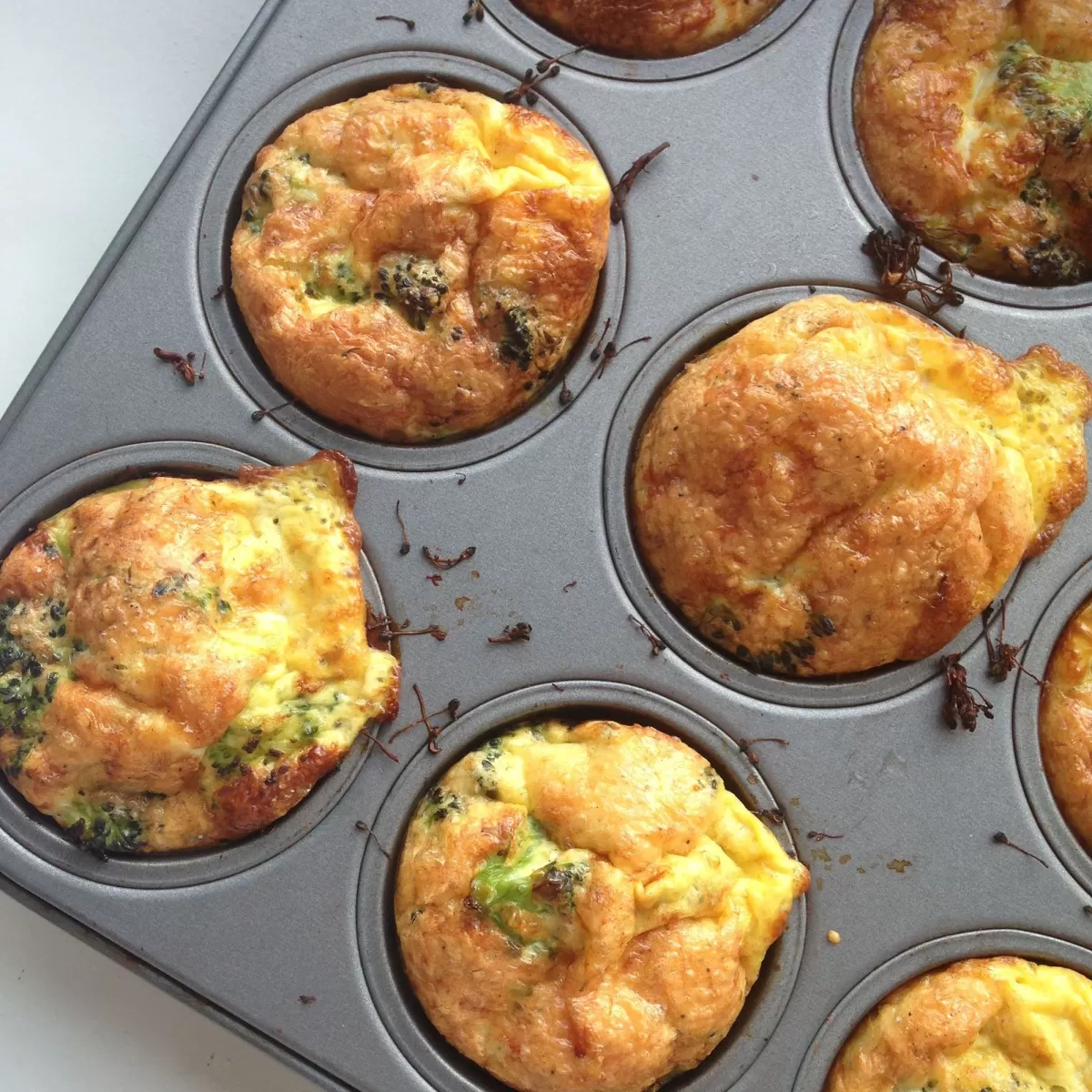 Why not try variations of fillings including, cherry tomatoes, spinach, cauliflower, mushrooms or red peppers? I've had it on my mind to try chorizo and jalapeños too. Always up for a culinary experiment!
*Please note I have no idea about the calorie content of each muffin - they taste too good to concern myself with it. All things in moderation as they say.
Happy eating, darling!
Only £6.99 (about
$8.70)
Instant Worldwide download
Kitchen Management Manual
Printable PDF housekeeping handbook
Meal Planner
Shopping List
Recipe Card
Pantry & Freezer Guides
Seasonal Food Guides
Conversion Charts
FREE BONUS Laundry Tips!
International payment methods accepted:

All content and images in this article are copyright of The Darling Academy and are not to be shared or reproduced without our express permission.