Homemaker Happenings ... No. 001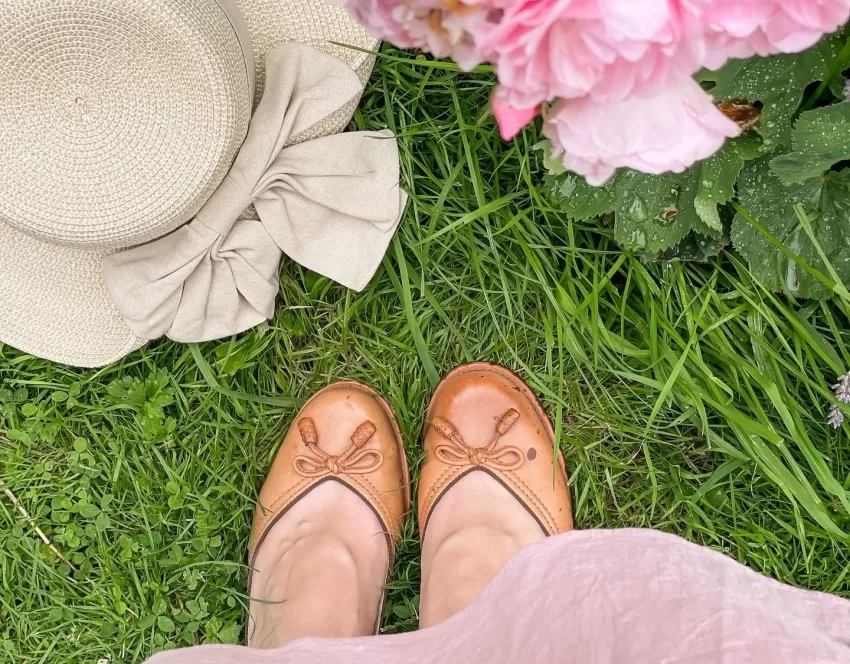 Happy Monday Darlings! I hope your week is off to a good start, and for those of you who reside in Britain (and parts of Europe), that you survived the heatwave! Wasn't it awful?
Our American friends always wonder why we don't "just turn the air conditioning on", but my loves - we don't have it! Our infrastructure here in the UK really isn't built for the two days of the year we're damp with sweat instead of rain - so it's uncomfortable to say the least. Anyway, I'll put my very British problems aside for now and let you in on something I've been thinking about for some time…
I just want to share the joy of homemaking.
You might notice that this is new type of blog post for me. I'll be honest, this whole blogging thing has felt like a bit of a weight on my shoulders of late, not because I don't enjoy it, but often I've felt such pressure to always make my posts thought provoking and meaningful. The plight of a writer! In truth, I feel somewhat pigeon-holed and backed into a corner. I largely blame the media for this, they send angry women to my door quite a lot with their poorly researched articles making an "example" of me. I get a barrage of irate ladies who expect me to be some sort of sword-wielding dystopian matriarch, aggressively telling them to stay home, and that I don't respect their choice to work outside of the home. In turn, I feel like I always have to justify myself and defend defend defend. I thought we fought for choice? How ironic.
How wrong they are about me. I'm "just" a housewife (and very part time author/sporadic blogger), who really enjoys writing and connecting with fellow housewives who love their job as much as I do. I was thrust into the spotlight for a while, and even though I thank the Lord every day for the strength he gave me to endure it, I lost a little of my own joy along the way. Many, many times I even thought about giving up!
However, as I have written in both of my books... we might not always have the power to change our life circumstances immediately, but we can change our attitudes, and even more so, the way we approach what life throws at us!

Wayyyy back in the day, thinking back to pre-The Darling Academy, and pre-motherhood, in the hey-day of blogging when Instagram wasn't even a thing, I had quite a successful yet anonymously written blog - and I honestly wish I'd never given that one up! It was much more lighthearted, and was a lovely way to share the little bits of my day that sparked joy. I worked full-time but shared my extra-curricular fun such as baking, style, decorating, and homemaking.
It was such a lovely thing to "virtually pop in" on other blogger housewives and hear about their day.
The hilarious thing about my blog at the time, is that it was called "Mrs Stepford". I have always loved a play on words, and something a bit tongue in cheek, particularly blog titles (hello "submitting to my husband like it's 1959") - but I daren't bring that name up to journalists lest they truly think I'm dragging you all into some nightmarish housewife cult. Or am I… ;)
Instead, I'd like to share with you in a little more of a permanent way, the joys of my weeks as the seasons change, and especially how…
Homemaking is varied, fun, and not in the least bit boring!
So, in the past week this homemaker has had adventures in…
Enduring a freak heatwave…
Temperatures reached 36°c+ here in Gloucestershire (that's around 100°f). I know a lot of you deal with temperatures of that kind all the time, but do bear in mind we don't have air conditioning. We found that keeping the curtains closed, and our windows open (as well as the loft/attic hatch open) helped just a little bit. The upside is that the laundry only took five minutes to dry! My defining thought on it all is that I'm so glad I'm going to heaven, because… I don't do burning heat!
What was on the menu?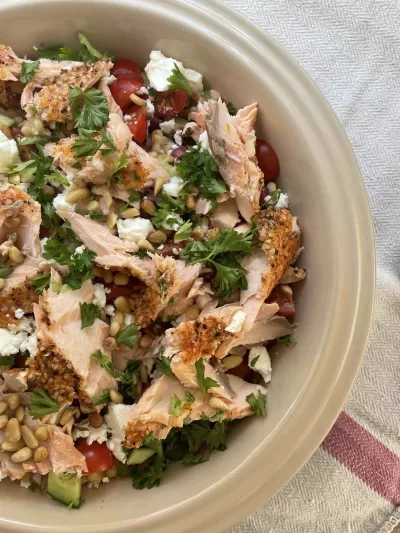 Salads, ice lollies, BBQ, sandwiches, and more salads.
The meal planning has been very flexible, and most nights we have eaten much later than I usually like. We have a south facing kitchen with lots of windows so you can imagine trying to muster up the courage to cook in a greenhouse.
My friend Robyn shared a recipe with me and allowed me to pass the idea on via an Instagram reel. See here. A few of you got in touch to say that you tried it and really enjoyed it.
I'm definitely going to add it to my summer recipe collection. I found it was a fantastic way to stretch a half salmon side too as we got many servings from it.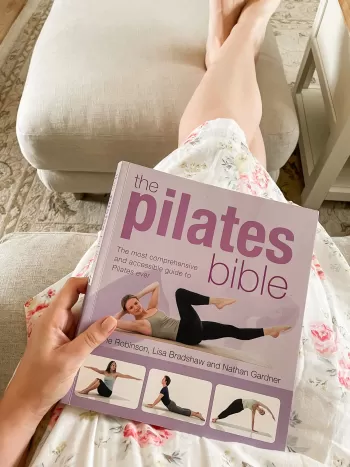 When it hasn't been too hot, I have been going to Pilates. We recently joined the gym, mostly in order to teach Arlo how to swim, and I am thrilled that a variety of fitness classes are included in the membership. I've been enjoying the Pilates most of all, and think I may have just found my favourite way to exercise besides walking. I always feel so strong and bendy after a class. It's a great way to spend some me-time in a healthy way.
This week I found a book on Pilates for £1 in a charity shop. I'm going to look deeper into the practice and hopefully learn further techniques. No fancy or expensive equipment is required so it's a good option for home workouts if can't find the time, or have access to a gym. This YouTube channel looks good!
Speaking of gentle exercise and walking, on the weekends we really love to visit National Trust properties. The Ebworth Centre is relatively local to us with a fantastic 2 mile hike that takes you through woodland and across some lovely fields. It only takes an hour to do the easy route, and we crossed paths with only one couple the entire time. Do note that there is no fancy stately home here, just acres and acres to walk through and enjoy. I really like the wooded area in particular because that's where I feel most alive and connected to nature. My husband likes the seashore - Funny isn't it, how people can be so different?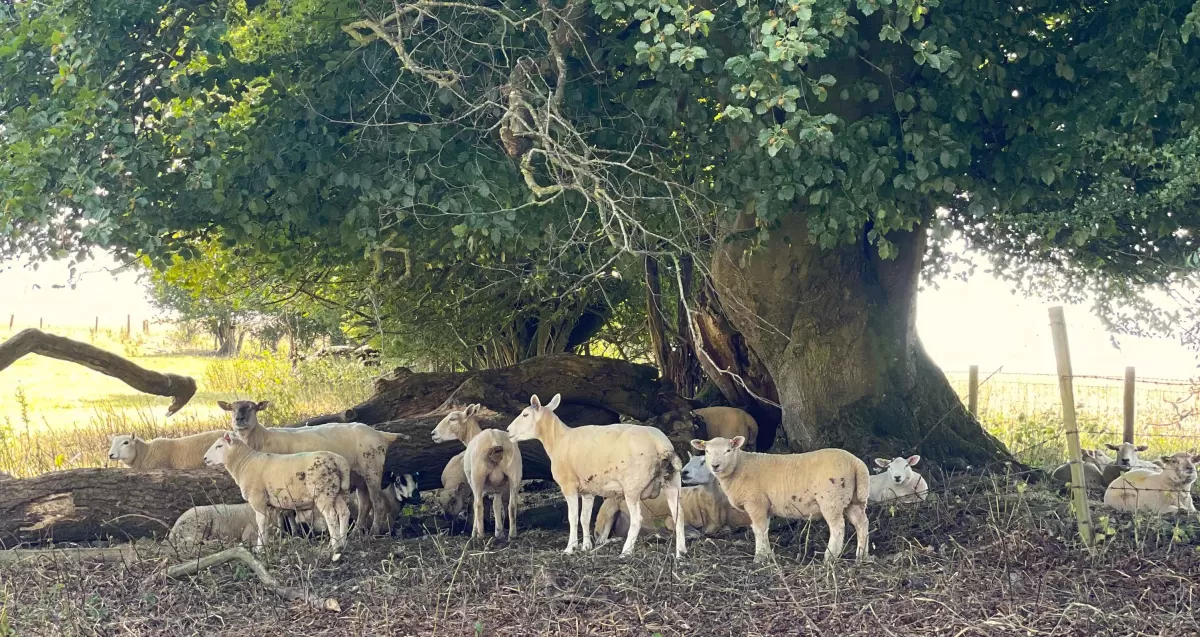 Sheep and their Lambs at Ebworth Estate
Just down the road from the Ebworth Estate, is "The Polo Pub", also known as Foston's Ash Inn. We nipped in for a much needed drink after our walk, and vowed to go back later in the week. True to our word, we ate there as a family on Wednesday night, and I got to satisfy my craving for an Eton Mess. Do try the pub if you are ever in the area, the Chef is very talented, and the seasonal/local menu is fantastic.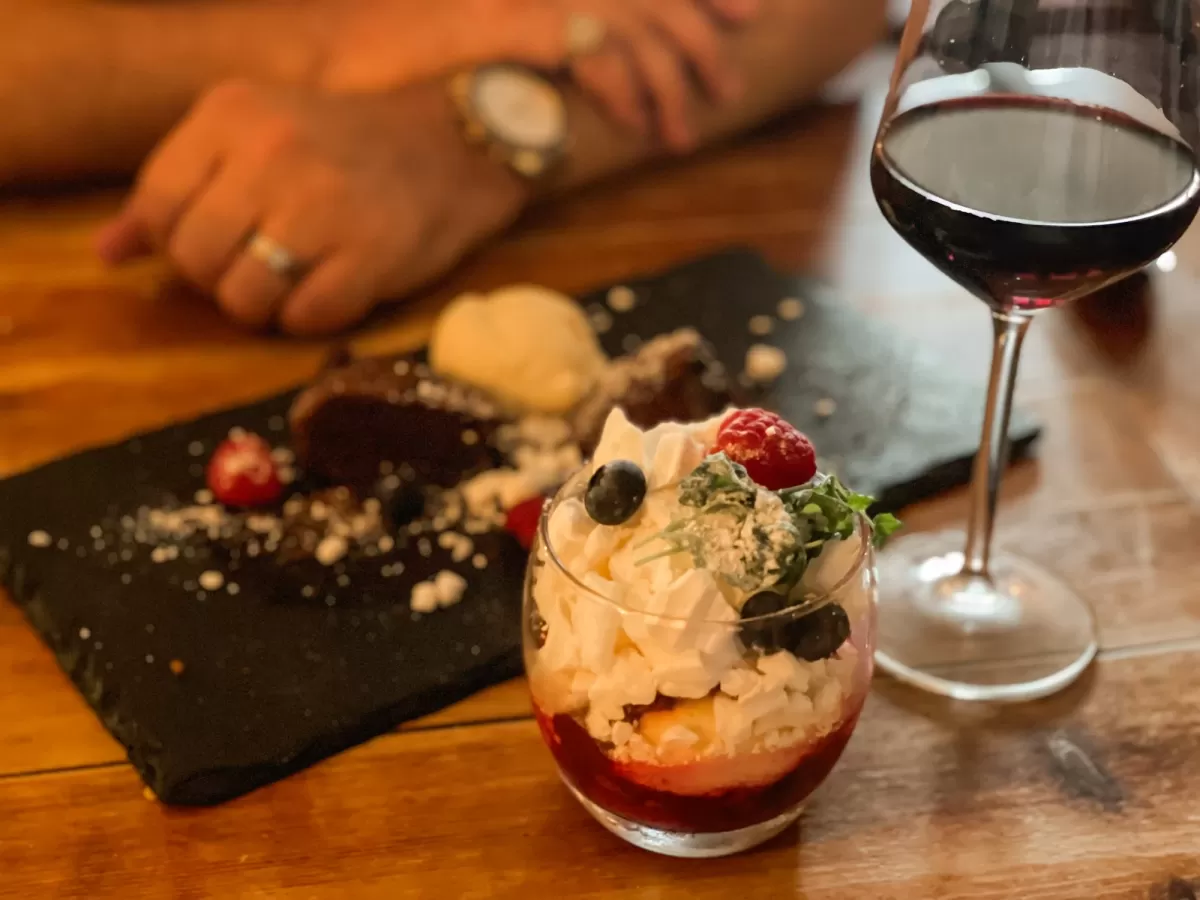 Chocolate Brownie and a classic Eton Mess
Lastly, I couldn't let a blog post pass by without mentioning feminine dresses could I? I picked up this pretty dress from F&F at Tesco (a British supermarket) this week. It has a beautiful flow to it, and the pastel colours are right up my street. However I am a little concerned with how deep the neckline is, but thankfully it's a crossover, so I can pop a stitch in, and leave a little to the imagination! I'll transition it into Autumn by adding a slip, cardigan or cute sweater, a light denim jacket, and white plimsolls. I'm even thinking Cowboy boots might work with this particular print.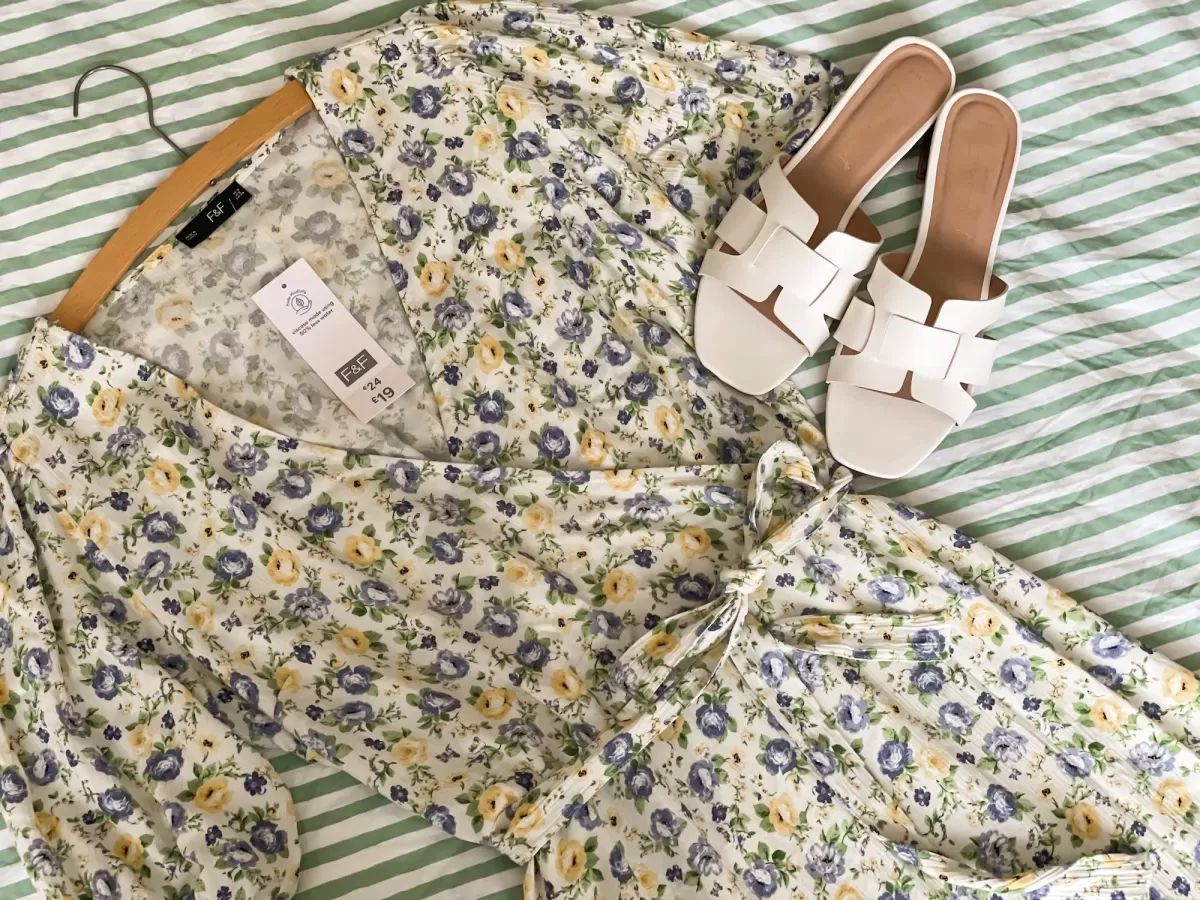 Dress by F&F at Tesco. Mules by New Look
The pretty white mules (Vegan) were in the sale at New Look, and are a really practical yet feminine shoe option for summertime. I also bought them in tan. They're certainly not investment shoes, as I find summer shoes usually don't last more than one or two seasons, but it's nice to buy something classic to see me through until it's boot weather again. I may also have something coming in the post from JanieLanie*... I fear that this trend for feminine midi dresses may not last, so brands that sell them year-round get my vote!
I've been painting O.P.I's "Bubble Bath" on my nails too. A most perfect and polished neutral, which I find performs a little better than my old favourite (and also The Queen's favourite), Ballet Slippers by Essie. However it would seem the chlorine at the pool likes to make both flake off - even with a top coat. If you have any tips to counter this, I'd love to hear them.
*(Use discount code "Darling15" for 15% off).

"School's Out" for many of us, so I do hope you have some lovely plans ahead for the next few weeks. I'll be back soon with some more adventures, recipes, and feminine lifestyle tips, as well as sharing a few of my favourite things for a contented homemaker-life.
Don't forget that I'm open to questions too! It's a nice way to connect and share with our community. A problem shared is a problem halved. Feel free to contact me with any etiquette, marriage, lifestyle, or homemaker questions and I will endeavour to answer them in an upcoming blog post. Lots of ladies have asked if I'll return to YouTube. In this season of life it's just not feasible for now, but squeezing in a few paragraphs can easily be done in between the routine!
With love, and Happy Homemaking,

If you like our values here at The Darling Academy and found this post useful or inspiring, would you kindly consider supporting the blog.

All content and images in this article are copyright of The Darling Academy and are not to be shared or reproduced without our express permission. Some affiliate links have been used in this blog post. All images are copyright of The Darling Academy